Compare Cambridge's Cheapest Auto Insurance Rates And Coverage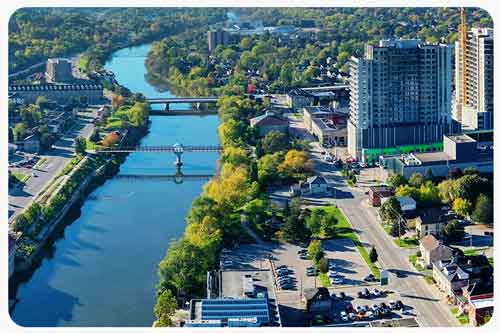 All drivers want to get the cheapest car insurance rates, don't you? While drivers in Cambridge typically pay less than most in Ontario, there is still room to save more. The best way to save is to get a car insurance quote and compare your options.
At ThinkInsure, our insurance experts will help you compare Cambridge car insurance quotes, get the best coverage, and save you money on your insurance premiums.
We Can Help You Save On Cambridge Auto Insurance
Our goal is to help you lower your auto insurance rates. For over 45 years, our insurance experts have helped drivers in Cambridge and across Ontario get cheap car insurance quotes. Experience the ThinkInsure advantage :
Save up to $500 : During a time where rates are increasing, we know you want to lower your car insurance costs. We can help you get the cheapest car insurance quotes in Cambridge. Work with us and reduce your insurance costs.
Large selection of coverage options : We work with all types of drivers and can help you get all types of auto insurance coverage. Our insurance experts will find you the cheapest quotes.
Unbiased advice from a licensed insurance professionals : We work for you. Our fully licensed insurance professionals can do more than get you quotes. We're your best source of auto insurance advice. Contact us with your questions about your coverage, claims, and more.
Personalized customer service : All drivers have unique insurance needs. With us, you will get a dedicated service representative to help you with your specific car insurance policy needs.
100% free: You get all the perks of working with us at no cost to you.
About Car Insurance In Cambridge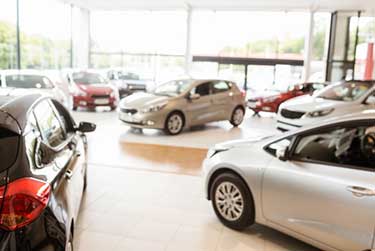 Cambridge is located along Highway 401 in Southern Ontario. Being closely associated with Kitchener and Waterloo, the region is collective known as the tri-city area. The city is made up of three former towns – Galt, Preston, and Hespeler. Today there are approximately 130,000 residents in the city and it is well known for being home to the Toyota Manufacturing Plant.
In addition to Highway 401, Highway 8 and Highway 24 are main traffic routes for commuters. Highway 8 connects Cambridge to Kitchener and Highway 24 connects the city to Brantford. Most residents rely on driving to get around town. About 80% of the population are driving age. Many also commute into other surrounding cities for work or school.
How Much Does Cambridge Car Insurance Cost?
Cambridge drivers typically pay less than average cost of auto insurance in Ontario. The average cost in Ontario is approximately $1500 annually. Drivers in Cambridge with a clean driving record often pay $1100 to $1400 per year for insurance coverage.
How To Get A Car Insurance Quote In Cambridge
At ThinkInsure, it's easy to get a car insurance quote :
Step 1 - Begin Your Car Insurance Quote
Click to begin comparing auto insurance quotes.
Step 2 - Enter Your Driving And Vehicle Information
Enter your basic driving and vehicle information to get the best rates and discounts.
Step 3 - Compare Rates And Select The Cheapest Price
Choose the lowest price for the coverage you need.
OR
Call A Cambridge Auto Insurance Expert
Call us toll-free at 1-855-550-5515. A ThinkInsure car insurance expert will quickly help you compare quotes and get you coverage at the lowest rate.
How Can I Get Cheap Car Insurance In Cambridge Ontario?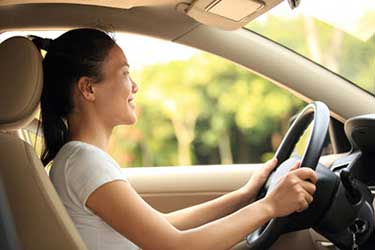 Getting cheap car insurance is easier than you think. If your family, friends, and neighbors can save on auto insurance, you can too!
Lowering your car insurance premiums is as simple as following these tips :
Compare car insurance quotes yearly : Comparing quotes regularly allows you to take advantage of rate reductions, discounts, and other factors that can decrease your rates.
Assess your coverage needs : Do you have too much coverage? Not enough? Assessing your coverage needs as they change over time will ensure you are not paying for something you don't need.
Ask about insurance discounts : Insurers offer discounts for many things. Ask your insurance advisor about discounts you could qualify for.
Increase vehicle security : Adding a car alarm system, parking in the garage at night and taking other precautions will qualify you for a discount.
Choose your vehicle wisely : The car you drive influences auto rates. When selecting a car, choose one that is insurance friendly, and not on the list of most stolen vehicles.
Factors Impacting Cambridge Auto Insurance Rates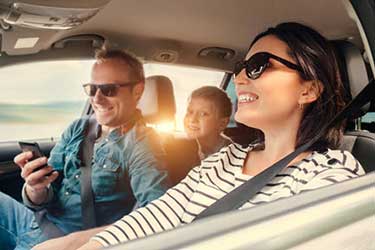 Understanding the key factors that can impact car insurance costs is important for drivers in Cambridge, especially the factors you can control.
While you can't control things like your age or gender, you can control many others. These factors can impact your insurance premium costs :
Location : Where you live, how far, how often, and where you drive matter.
Driving record : Tickets and accidents can have a large impact on insurance costs.
Car : The type of car you drive is considered by insurers when determining insurance costs.
Coverage : The type of coverage and coverage limits will impact insurance costs.
These are only some of the many factors that impact auto insurance rates. Speak with our insurance experts to learn more about how to reduce your car insurance premium.
Cambridge Car Insurance And Driving Tips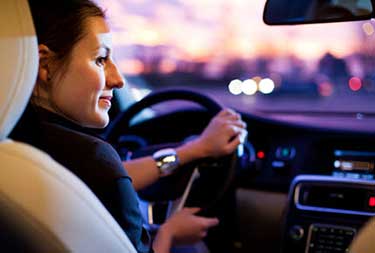 Check the traffic report : The 401, especially between Highway 8 and Highway 24 can become congested during rush hour. Check the traffic report and look for alternative routes.
Avoid "Delta" if possible : This is the name of the intersections of Highway 8 and Highway 24. It is home to the largest traffic volume and congestion in the city. Avoid this intersection during peak hours if possible.
Work on keeping your lower insurance rates : Cambridge has lower car insurance rates than other areas in Ontario. Driver safe, avoid accidents, and shop around to keep your car insurance rates low.
Drive safe to avoid accidents : Cambridge is middle of the pack in Canada in terms of collision frequency. But, there is always room for improvement, especially the section of Highway 401 that passes through the city.
Want Cheaper Insurance Car Insurance Quotes In Cambridge?
Insurance rates fluctuate and your insurance needs will change over time. The best way to take advantage of potential cost savings is to compare auto insurance quotes when your policy comes up for renewal.
At ThinkInsure, we give you two easy ways to compare Cambridge car insurance quotes :
Online : Compare online auto insurance quotes any time through our website. Simply fill out your information and we will handle the rest.
Call Us : If you prefer to speak with us directly, call toll-free 1-855-550-5515.
Cambridge Car Insurance FAQs
Here are some frequently asked questions we get about car insurance in Cambridge :
There are many ways for drivers in Cambridge to get lower car insurance rates. Comparing quotes annually is a great start. It's also important to keep a clean driving record, stay claims free, and look for additional cost savings through discounts. Our insurance experts can help you lower your rates. Give us a call to see if we can help your save more.
There are many great insurance providers. The best one for you depends on your specific insurance requirements. As a brokerage, we have access to over 40 of the top insurers, allowing us to help you compare quotes and coverage from all of them. For you this means more policy options and more opportunities to save.
There are many things that can have an impact on your auto insurance rates. Your location, vehicle, and driving record are at the top of the list. Cambridge insurance reviews will also tell you that the other drivers you list on your policy, your coverage type, deductible, and claims history will also impact the cost of your insurance premiums.
Right here! At ThinkInsure we take pride in helping you get the cheapest car insurance rates and save money on your policy. We can help you compare quotes from all the top insurer and ensure you get the coverage you need to drive with confidence. Contact us today to compare quotes and save.
Comparing car insurance quotes gives you the opportunity to see what multiple insurers have to offer. It helps you quickly see who offers the best rates for the coverage you need. Compare quotes regularly to maintain the cheapest rates.