Find A Better Rate For BMW Car Insurance
Do you want to save on BMW car insurance? It is one of the top luxury car brands. Known as "the ultimate driving machine," for over 100 years the company has consistently produced high quality, safe, and luxurious vehicles.
Thousands of Canadians drive BMWs and are consistently on the lookout for cheap car insurance. When you invest in a high quality vehicle, you need to protect it with the best policy and why not save with a better rate.
At ThinkInsure, we can help you compare BMW insurance quotes. Get estimates for all makes and models from the top insurance companies in Canada and save on your coverage from the top insurance companies in Canada and save on your coverage.
About BMW Insurance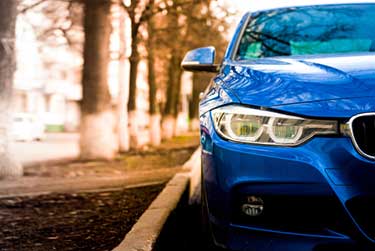 BMW is a world renowned luxury vehicle manufacturer. The German auto manufacturer was founded in 1916 in Munich as an aircraft engine production company. The company started producing motorcycles in 1923 and automobiles in 1928.
BMW, which stands for Bayerische Motoren Werke, or Bavarian Motor Works is the 12th leading producer of vehicles in the world. It is also the parent company to MINI and Rolls-Royce, extending its foothold in the luxury vehicle industry. The 3 Series is the best-selling model because of its combination of safety, style, luxury, and performance.
What You Need To Know About Insurance For Your BMW
Insurance for your BMW car or SUV should be approached the same as any other vehicle. It's important to shop around and assess your options to find the right coverage and best price.
In general, older models tend to cost less to insure. They are typically more affordable to repair compared to newer BMWs. Newer models tend to cost more to insure because of their luxury features, repair costs and because some vehicle models are a target of thieves.
Factors Impacting Insurance Rates For BMW Drivers
Here are some of the main factors that affect auto auto insurance rates for BMWs for BMWs :
Vehicle cost : The starting price for the more economical models start at more than $35,000 annually – well more than the average vehicle. Many of the models are in the $50,000 to $100,000 price range.
Theft : Luxury vehicles are always a target for theft. The X6 has appeared on the most stolen vehicles list in Ontario on numerous occasions. The 7 Series is also a common target.
Expensive repair parts : BMWs are well designed and use precision and custom parts. The need for specific parts, many of which need to be ordered and the need for a mechanic with experience working with BMWs greatly increases repairs fees.
Safety features : They are known for strong reliability and safety features. All vehicles have optional safety features – blind spot monitoring, turn signal mirrors, traction control, anti-theft system, and more. These features help to lower insurance rates for BMWs rates for BMWs.