Compare Volkswagen Auto Insurance Quotes And Save!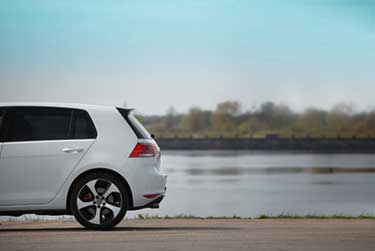 Comparing Volkswagen car insurance options? Is your policy up for renewal? Thinking about leasing or financing a VW vehicle? Volkswagens are one of the most popular car brands in the world and you see VW Jetta's, Passat's, and Tiguan's on the road daily.
Volkswagen has steady sales in Canada. The company has sold more than 50,000 vehicles annually since 2011, with their best year to date being 2015 with 70, 344 total sales.
Regardless of which make or model you drive, our VW insurance brokers will help you get the best car insurance for Volkswagens.
About Volkswagen
Volkswagen is one of the leading auto manufacturers worldwide. Headquartered in Wolfsburg Germany, the German company was the global leader in auto sales 2016 and 2017. Volkswagen Auto Group has averaged more than 10 million vehicle sales annually since 2014.
They also have three of the top selling vehicles of all time - the Volkswagen Golf, Beetle, and Passat.
Founded in 1937, as an alternative to luxury German vehicles, the company started out with the plan to create a vehicle for the people. Volkswagen means people's car in German. To this day the company provides reliable and reasonably priced vehicles for the average driver.
Volkswagen Canada
Volkswagen Group Canada Inc. is a subsidiary of Volkswagen AG. The company was founded in 1952. The company headquarters is located in Ajax, Ontario. Volkswagen is the largest European auto dealer by volume in Canada.
The company has now sold more than 2 million vehicles in Canada and they are making strides in the certified pre owned vehicle sales market. Volkswagen Canada has more than 100 dealerships from coast to coast.
Top Volkswagen Makes & Models
At ThinkInsure, we can help you compare Volkswagen insurance coverage options and rates for all top VW brands :
Volkswagen Jetta
The Jetta is a popular Volkswagen model. It's a base model sedan with an affordable MSRP with three model options to choose from – Comfortline, Highline, or Execline. Prices start at just over $20,000.
Volkswagen Golf
The Golf is one of the top selling vehicle models ever. The hatchback and wagon style design combines a strong design and great functionality. The Golf is available in two models, the SportWagen and Alltrack.
As with other models, you can choose from the Comfortline, Highline, or Execline to get the specific features you want. MSRP starts at $24,400.
Volkswagen Passat
The Passat is one of the best selling cars of all time. The mid-size sedan is the prototypical VW vehicle. It comes equipped with a selection of technology and trim options to choose from. At step up from the Jetta, the Passat has a MSRP starting at $32,995.
Volkswagen Tiguan
The Tiguan is a popular compact SUV that is ideal for city driving. Available in three trim options – Trendline, Comfortline, Highline, this SUV has all the features modern drivers are looking for. MSRP starts at $29, 225.
VW Car Insurance – Compare Quotes To Save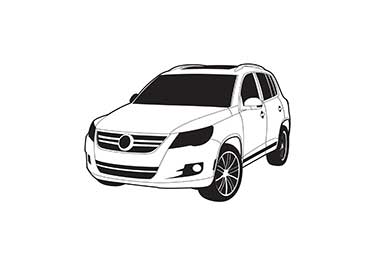 If you are shopping for VW Insurance you'll find that many of the models have insurance rates that fall close to the average for car insurance in Ontario.
The Golf and the Jetta are known for having affordable car insurance rates. The Volkswagen Beetle is regarded as one of the cheapest cars to insure in the used vehicle category.
Whether you need quote for a new or used Volkswagen, our insurance experts can help you quickly compare VW insurance quotes and save.
Are Volkswagen's Expensive To Insure?
Volkswagen's are not generally known for being expensive to insure. They are known for reliability and safety, which helps keep insurance costs down. Many VW models are considered to be low risk by insurance companies.
How Much Does Volkswagen Car Insurance Cost?
Volkswagen insurance costs are considered to be average compared to other vehicles. The actual cost of insurance rates varies based on the model, vehicle features, type of insurance coverage, and many other driver related factors (age, location, driving record).
On average, drivers can expect to pay about $1200- $1400 annually for Volkswagen insurance, which is close to the provincial average in Ontario.
Which Volkswagen Model Is The Cheapest To Insure?
Most VW models have similar auto insurance rates. The Beetle and Golf are known for having slightly cheaper insurance rates compared to other VW models.
Factors That Impact VW Insurance Rates
There are a variety of factors that will affect the cost of Volkswagen insurance rates. Some of the top factors are :
Repair Costs : Repair costs for VWs are more expensive than North American manufacturers. Parts of need to be imported and qualified mechanics are needed. This can drive up insurance costs.
Theft target : Since there is demand for VW parts, these cars can be a target. The good news is VWs do not regularly appear on the most stolen list.
Safety : Volkswagen is one of the safest brands. Almost all models have a very strong safety rating and include important safety features such as brake assist and intelligent crash response (ICRS). This helps lower insurance costs.
Reliability : Volkswagen vehicles are known for their longevity. Many models last twice as long as others in their category. This will lower insurance costs, specifically on used Volkswagens.
Tips To Save On Volkswagen Insurance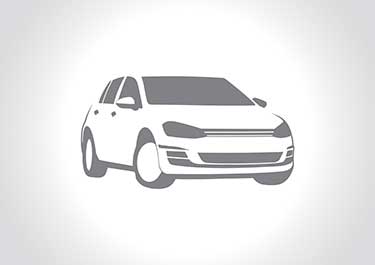 Saving money on VW insurance is easier than you think. Use these tips to get cheaper rates :
Get a used VW : Used vehicles offer more affordable car insurance rates.
Combine home and auto coverage : Bundling home/renters insurance with your car insurance coverage will save you money on both types of coverage.
Drive safe : Stay claims and accident free to qualify for insurance discounts.
Compare quotes : Whether you are shopping for insurance for the first time or your policy is up for renewal, comparing quotes puts you in the best position to save money.
Get Cheap Volkswagen Car Insurance
At ThinkInsure, we take pride in helping you get cheap Volkswagen car insurance. We do much more than provide you with quotes to help to save.
Our insurance experts provide you with unbiased advice, help you choose the right coverage for your situation, and we're always here to help you adjust your policy and answer your questions. We help you get the cheapest VW insurance and get the best value out of your policy.
Volkswagen Car Insurance FAQs
Have questions about VW car insurance? We've got the answers for you. Check out these commonly asked questions about Volkswagen auto insurance quotes, rates, and coverage:
Car insurance needs vary from driver to driver. The best car insurance for Volkswagens depends on your driving needs, location, and many other factors. Compare quotes to find the best VW insurance for your car.
Yes. Volkswagens are considered to be insurance friendly. Most models have affordable rates and are viewed favorably by insurers.
Absolutely. Our insurance experts are always ready to help you compare quotes when your policy comes up for renewal.
Our brokers can help you with all your insurance needs – quotes, coverage changes, renewals, advice, claims issues, and more. If you have an insurance question or issue, we can help.
All Volkswagen lease agreements require you to provide proof of insurance. At ThinkInsure, we can help you quickly compare quotes and get insurance coverage in place for your lease
It depends on your lease agreement, financial situation and risk tolerance. Gap insurance may not be applicable to your situation.
Yes. We provide classic car insurance coverage for Volkswagens and all types of collector, antique, and vintage vehicles.
You bet. We are a full service brokerage. We can help you with all your insurance claims questions and needs. Just give us a call.
Volkswagen Vehicle Models Available In Canada
Volkswagen sells a good selection of vehicle styles and models :
SUVs : Tiguan, Atlas
Sedans : Jetta, Passat, Arteon, Jetta GLI
Wagons : Golf SportWagen, Golf Alltrack
Compacts & Convertibles : Golf, Beetle, Golf GTI, Golf R, Beetle Convertible
Electrics : e-Golf
The company also offers many other VW models in countries across the world.