Get A Better Rate On Honda Auto Insurance
Considering Honda car insurance? Honda is one of the most recognizable names in the auto industry. The company regularly is in the top 3 of vehicle makes by market share in Canada each year. You don't have to drive for long to see a Honda vehicle on the road. Millions of Canadians drive Hondas.
Having the right car insurance for your Honda vehicle is important. We know you want an affordable and reliable policy. At ThinkInsure, we can help you find the lowest rates and best auto insurance for all Honda makes and models.
About Honda Insurance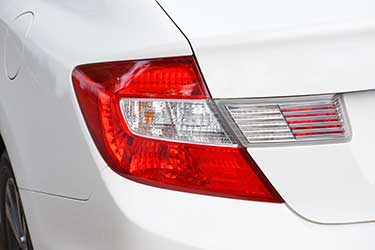 Honda Canada has been a staple in the Canadian auto industry for decades. Founded in 1969 as a motorcycle and power equipment manufacturer, the Japanese company has developed into a leading automotive brand.
The company's most recognizable model, the Honda Civic made its debut in 1973, with the Accord hitting the market only a few years later, in 1976. In 1988, the company opened its first Canadian manufacturing plant in Alliston, Ontario. In 1991, the one-millionth Honda vehicle was sold in Canada and the organization has grown by leaps since then, adding a variety of new vehicles to its line-up.
What Factors Impact Honda Insurance?
Here are five factors directly related to the manufacturer that will impact the cost of Honda insurance :
Theft rate : The Civic and Accord are regularly two of the most stolen vehicles. They are targeted by thieves for their parts. This means these vehicles commonly have higher than normal premiums compared to other similar models.
Reliability : Features and designs of Honda vehicles make them less likely to break down and stand the test of time.
Strong safety rating : Honda vehicles are considered to be very safe to drive. They regularly receive strong safety ratings, helping to lower premiums.
Affordable repair costs : They are one of the least expensive to repair. Parts are readily available and less expensive than many other brands.
Location : Where you live and drive matters. If you reside in a region with high theft and accident rates, expect your coverage to increase. Estimates for the same vehicle will vary based on where you live in Canada.
How Much Does Honda Insurance Cost?
Honda insurance costs are similar to those of other brands. Some models, such as the Civic and Accord do have slightly higher rates because they are regularly on the most stolen cars list. Taking additional steps to prevent theft and adding theft prevention features can help keep your premiums down.
Insurance rates for Honda vehicles are comparable to the average rates for Ontario auto insurance. As with any vehicle, premiums vary based on your coverage, location, and driving history.