Compare Mississauga's Cheapest Auto Insurance Rates And Coverage
Insurance rates in Mississauga are some of the highest in Ontario. We know drivers want cheaper car insurance in Mississauga. We are here to help you do it!
At ThinkInsure, we've assembled a team of licensed insurance experts who are your side. We work for you, we're here to provide unbiased advice, and help you compare car insurance quotes.
If you are tired of overpaying for Mississauga car insurance, give us a call or get a quote online anytime. You could save $500 or more on your auto insurance premiums.
About Car Insurance In Mississauga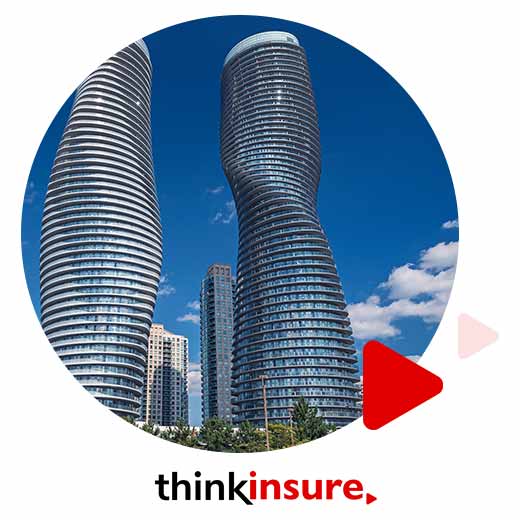 Mississauga is one of the largest cities in all of Canada. Part of the Greater Mississauga Area, there are More than 720,000 residents that call the city home. The city is home to Pearson International Airport and a variety of Canadian and multinational corporate headquarters.
All major highways pass through the city limits, providing drivers with access to Mississauga, and all other cities within the GTA. Highway 401, Highway 403, QEW, Highway 407 pass directly through the city and Highway 427 runs along the eastern boarder of the city. As a result, Mississauga is also known for very high traffic volume.
Other busy streets that pass through the city include Lakeshore Road, Hurontario Street, Winston Churchill Boulevard, Mississauga Road, Eglinton Avenue, and Britannia Road.
With so many drivers passing through the city daily as part of their commute, for business, or to visit, high traffic volumes, delays, and accidents happen. These are all factors that impact Mississauga car insurance costs.
Mississauga Car Insurance FAQs
We know drivers in Mississauga have a lot of questions about car insurance quotes, rates, coverage, claims, and more. Here are some of the most frequently asked questions :
Consistency. Getting a quote each year, looking for discounts, comparing coverage options, and focusing on maintaining a clean driving record is the best way to get the cheapest rates.
The cost for car insurance varies based on many factors. You postal code, type of car you drive, age, driving history, risk factors in your location and more all affect the cost of auto insurance.
Yes. Ridesharing insurance is available for drivers on Ontario who work for Uber, Lyft, and other ridesharing services.
The average cost for car insurance in Mississauga is about $2000 per year. This works out to about $165 per month.
Now is always the best time to get a quote. Be sure to compare car insurance quotes each time your policy is up for renewal to capitalize on insurance savings each year.
Getting the best car insurance rates is about being proactive. Understand the factors than impact rates, stay accident and claim free and compare quotes regularly. Following these steps will help you get the best rates and coverage.
Even though these cities are close together geographically, where you live will impact your insurance rates. Brampton, on average, has the highest car insurance rates in the province. Drivers pay hundreds of dollars more per year in Brampton than if they lived in Mississauga.
To get the best car insurance in Mississauga you need to do a number of things. Know the coverage you need, compare quotes regularly, inquire about discounts, and stay accident and claims free.
Right here! At ThinkInsure, our team of insurance experts is dedicated to helping you compare quotes and find the cheapest auto insurance in Mississauga.
Absolutely. We offer auto insurance for all types of drivers, even those with a ticket or accident on their drivers abstract.
Yes. It only takes a couple minutes of your time to complete an online car insurance quote.
Why Choose ThinkInsure For Auto Insurance in Mississauga?
Compare The Cheapest Car Insurance Quotes
Our insurance experts have offered the best Mississauga car insurance coverage at the cheapest rates in for over 45 years.
Discover why so many Mississauga drivers choose ThinkInsure for their car insurance.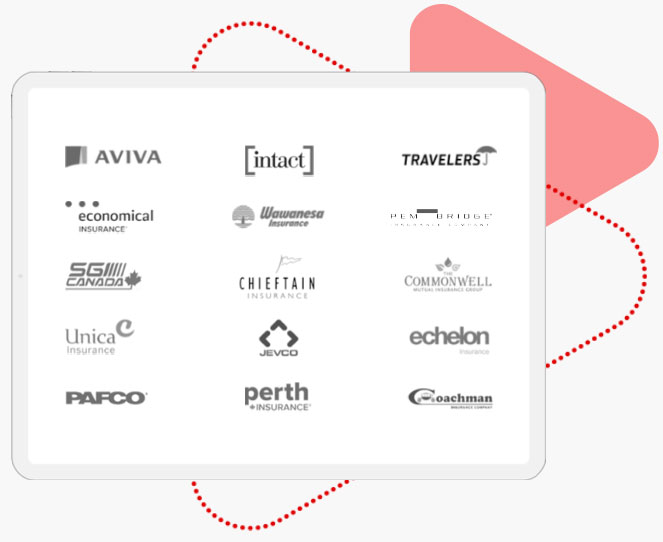 Savings : You can save money with us. We can quickly get you quotes from over 40 insurance companies so you benefit from our large selection of insurance partners. This one-stop shopping could save you hundreds.
Selection : We give you lots of choice. Easily compare quotes and choose the best option for your car insurance needs. We'll get you the best coverage and cheapest rates in Mississauga.
Service : We value you as a customer. Customer satisfaction is a constant top priority for us. Our team of licensed insurance experts is dedicated to all aspects of customer service. We'll work hard to make sure your insurance needs get taken care of.
Made Easy : We make car insurance easy. We want to make all aspects of car insurance easy for our customers. From buying a policy, to getting top notch customer service, we strive to make car insurance easy.
" I didn't think that it really mattered who my insurance company was until I got in an accident last year. ThinkInsure really went the extra mile to make sure everything got taken care of from fighting with the insurance company to car rentals. They made it easy. " Angela, Mississauga, ON
How Much Does Car Insurance in Mississauga Cost?
Ontario has the highest car insurance rates in Canada. While the average driver in Ontario pays about $1500 for car insurance, the auto rates in Mississauga are much higher. The average rates in Mississauga are $1,998, making the city one of the top 5 most expensive cities to buy car insurance.
Why Are Car Insurance Rates in Mississauga So Expensive?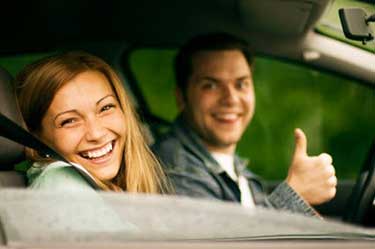 Much like Mississauga, there are a number of key factors that result in high insurance rates :
Highways : Mississauga has one of the busiest road systems in all of Canada.
Traffic volume : There are high volumes of traffic and more cars on the road.
Accidents : The city has some of the busiest intersections, which results in more accidents.
Risk : With more cars and a large population, there is increased risk for theft, damage and insurance fraud.
Get an Online Quote or call toll-free 1-855-550-5515 and speak to a friendly ThinkInsure insurance expert. Start saving now!
Want Lower Rates? Compare An Auto Insurance Quote in Mississauga
Comparing Mississauga car insurance quotes is your best opportunity to get the cheapest rates. If you want relief from the expensive auto insurance rates in Ontario, it's important to compare car insurance quotes annually.
Each time your policy is up for renewal is your chance to lower your insurance premium. You can save even more by bundling coverage.
If you own or rent a home you can save even more on home and auto insurance in Mississauga. Simply get a quote for a car and home bundle and increase your insurance savings.
Cheap Mississauga Auto Insurance Made Easy : Shop, Compare and Save!
If you've only ever received just one car insurance quote, how can you be certain it's the best for you? To truly understand what the market has to offer, you need to compare multiple insurance quotes.
At ThinkInsure, we make it easy to shop and compare car insurance quotes. We can quickly compare quotes from over 40 insurance companies.
Getting An Auto Insurance Quote With ThinkInsure Is Easy!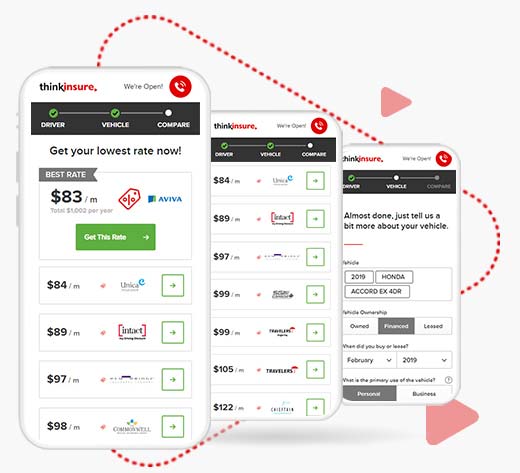 1. Shop : Simply enter basic information about you and your car into our Online Quick Quote.
2. Compare : We will quickly compare multiple car insurance quotes, allowing you to choose from the cheapest rates available in Mississauga.
3. Save : You save money on your car insurance and get the coverage you need.

If you prefer to talk to one of our insurance experts directly, you can call toll-free 1-855-550-5515 and we'll be happy to help you.
Use A Car Insurance Calculator In Mississauga To Save
Using a car insurance calculator in Mississauga is one of the most effective ways to assess your insurance costs. Online calculators allow you to enter your information, compare rates and coverage options so you can have an "apples to apples" comparison of your auto insurance options.
This gives you a good assessment of your car insurance options. It's a valuable tool to use when shopping for insurance.
Check out the ThinkInsure Car Insurance Calculator and see how much your could save.
Your Personal Car Insurance Needs Are Important To Us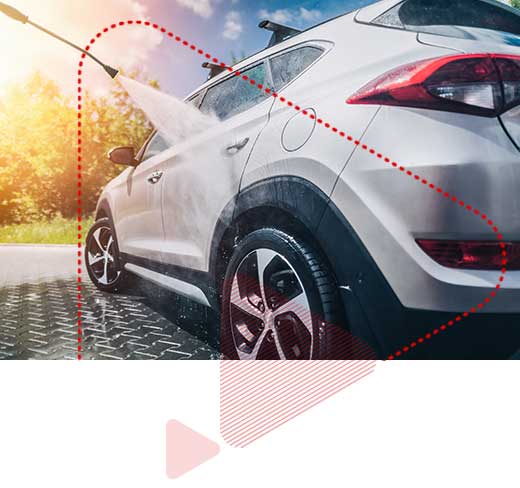 We know our success depends on satisfying your car insurance needs. This is why we take the extra time to make sure we really understand your needs and concerns, unlike some other insurance companies.
Our team of licensed insurance experts will find you the best insurance solution for your needs from our vast partner network.
We'll take the time to understand what is most important to you – whether it's additional coverage, getting the lowest car insurance prices, or simply getting clarification about your current coverage.
When you need us, we are there to help you with all of your insurance needs - in a timely and professional manner. We offer unbiased advice. How can we do this? We are independently owned and operated, so your needs get put first, not the needs of the insurance company.
Think about us as your car insurance advocate. Our primary job is to help you in any way we can.
Insurance Coverage For Drivers In All Mississauga Neighborhoods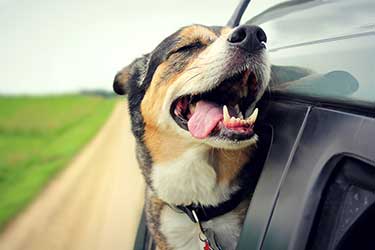 Did you know that your postal code can impact your insurance rates? Regardless of which neighbourhood you live in, in the Mississauga area, we can help you compare your insurance options. In total, the city has 23 neighbourhoods and boarding townships :
Applewood
Central Erin Mills
Churchill Meadows/Erin Mills
Credit Valley
Clarkson/Lorne Park
Cooksville
East Credit
Erindale
Fairview
Hurontario
Lakeview
Lisgar
Malton
Meadowvale
Meadowvale Village
Mineola
Mississauga Valleys
Port Credit
Rathwood
Sheridan
Streetsville
Mississauga Stats And Driving Facts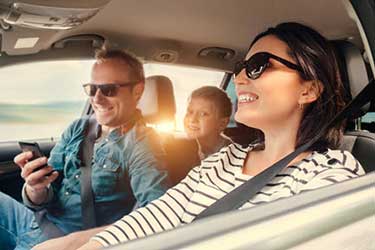 Here are some driving stats and facts that help explain why car insurance rates are more expensive in Mississauga than other Ontario cities :
7 Major Highways : Mississauga is the only city in the GTA served by seven major highways: Highway 401 (by far the busiest highway in Canada and North America, and one of the widest and busiest freeways in the world); 403; 407 (the world's first all-electronic toll road); 409; 410; 427; and QEW (Queen Elizabeth Way).
Canada's 6th Largest City : Growing at a rate of 9.1% between the years 2001 and 2006, Mississauga outpaced the GTA's growth (8.7%) and that of the province (6.6%). The sixth largest city in Canada, with a population of 741,000 in 2012.
Over 50% Born Outside Canada : Over half (52.7%) of Mississauga's population was born outside Canada (2006 figures). Comparatively, 19.8% of Canada's population, 29.2% of Ontario's population, and 46.6% of Mississauga's population is foreign-born. The percentage of residents over 45 rose from 31.7% in 2001 to 35.5% in 2006.
Almost 25% Commute To The City : Of the city's employed labour force, 45.9% work in Mississauga. Almost a quarter of the workforce - 24.3% - commute to city.
How Do These Facts and Stats Impact Rates?
Whether or not these stats and facts are news to you, they help convey the reality of a bustling city with a lot of cars, roads and highways. This means there's a considerable amount of driving going on in which can lead to car accidents and people getting injured.
Plus there's traffic tickets, theft and insurance fraud which all increase the costs of insurance claims. So car insurance can be expensive in Mississauga.
Mississauga Driving Tips – How To Drive Safely And Keep Insurance Rates Down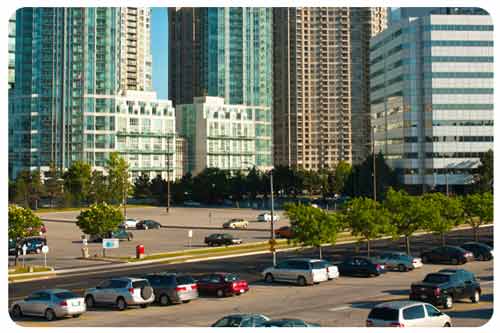 To help you keep your car insurance rates down and help you drive safely, we have compiled a list of driving tips that are specific to the Mississauga area :
Construction : Pay attention to construction news and avoid construction zones.
Commute : Consider adjusting the time you commute to and from work to avoid peak traffic times. Use your GPS to drive the most efficient route and avoid traffic.
Don't get distracted : Never drive while distracted, especially on highways. It only takes a second for something to happen.
Road condition : Check traffic conditions before you hit the road. Look for alternative routes to get to your destination.
Safety : Drive safely in Community Safety Zones.
HOV lanes : Carpool to help reduce traffic volume.