Find Better Tesla Auto Insurance In Canada
Are you shopping for Tesla insurance? If you want to drive one of the most popular electric vehicles on the market today you need the right coverage to protect your vehicle. It's important to compare quotes for Tesla insurance from multiple companies to ensure you are getting the best rate.
At ThinkInsure, we can help you find the right Tesla car insurance, from the right insurer for a great price. We are partners with the leading insurance companies in Canada. You can quickly compare Tesla car insurance quotes for all models. Whether you drive a Model 3, Model X, or any other, we will help you save. Tesla drivers in Ontario or Alberta can get quotes online or call an advisor for a quote. Find a lower rate on Tesla insurance today!
About Tesla Insurance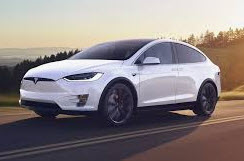 Formerly Tesla Motors Inc., and now legally known as Tesla Inc., the company is an automotive and energy company based out of Palo Alto, California. The company was established in 2003, and is chaired by Elon Musk. The company name pays homage to Nikola Tesla. Today the company is ranked as the best-selling electric plug-in vehicle manufacturer.
To date, Tesla has sold over half a million vehicles. Sales continue to rise significantly. In 2018 alone, the company sold over 245,000 units. It represents approximately 20% of the total global electric car market.
Tesla Canada
The first Tesla store opened in 2012 in the Yorkdale Shopping Centre in Toronto. Currently, there are 10 Tesla stores in Canada (4 in the GTA). The manufacturer ranks at the top of bestselling electric cars. In fact, the Model 3 was the 8th bestselling sedan overall, selling 14,750 units sold.
How Much Does Tesla Insurance Cost?
Tesla car insurance premiums are slightly higher than the average rate. Drivers typically pay more for electric vehicles because they have a higher value, they cost more to repair, and have higher claims costs.
Tesla insurance costs also vary based on the model you drive, vehicle features and other factors.
Get A Discount On Tesla Car Insurance
As a driver of a Tesla, you will qualify for additional car insurance savings by being eligible for a green vehicle discount. Depending on your provider, you could save up to 10% on your policy just for driving an electric car. Learn more about car insurance discounts.
Factors That Impact Tesla Auto Insurance Rates
Auto insurance premiums for your Telsa are impacted by many factors. Some are vehicle related and others driver related. They include :
The Tesla model you drive
Where you live
The vehicle usage - personal or business
Your insurance claims history
Your driving record
Drivers age
Policy type and coverage
Insurance company
How often you compare options