Compare Tesla Auto Insurance Quotes And Coverage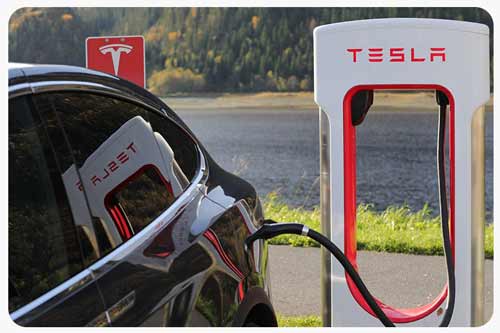 Shopping for Tesla insurance? If you want to drive one of the most popular electric vehicles on the market today you need the right car insurance coverage to protect your vehicle. It's important to compare quotes for all Tesla models to ensure you get the cheapest rates.
At ThinkInsure, we can help you find the right Tesla insurance product, from the right Tesla insurance company. Whether you drive a Model 3, Model S, or any other Tesla vehicle, we will help you save.
About Tesla
Formerly Tesla Motors Inc., and now legally known as Tesla Inc., the company is an automotive and energy company based out of Palo Alto, California. The company was established in 2003, and is chaired by Elon Musk. The company name pays homage to Nikola Tesla. Today Tesla is ranked as the best-selling electric plug in vehicle manufacturer.
To date, Tesla has some over half a million vehicles. Sales continue to rise significantly. In 2018 alone, the company sold over 245,000 units. Tesla vehicles represent approximately 20% of the total global electric car market.
Tesla Canada
The first Tesla store opened in 2012 in the Yorkdale Shopping Centre in Toronto. Currently, there are 10 Tesla stores in Canada (4 in the GTA). Tesla vehicles rank at the top of bestselling electric cars in Canada. In fact, the Tesla Model 3 was the 8th bestselling sedan overall, selling 14,750 units sold.
Top Tesla Models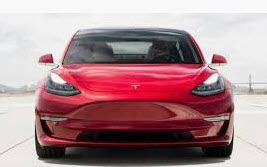 Tesla offers a number of top rated electric vehicles, with the Model S and Model 3 leading the way:
Tesla Model S
The Model S hit to road in June of 2012 and has quickly become one of the top selling electric cars in history. With over 250,000 units sold globally, only the Nissan Leaf has sold more. The vehicle has won multiple awards and was even named as one of Time Magazine's 25 best inventions of 2012.
The car has consistently sold more than 10,000 units per quarter (over 50,000 per year) since 2016.
Tesla Model S insurance rates are comparable to other electric vehicles. Tesla Model S insurance prices do vary based on the insurer and many other factors such as your location, driving and claims history. Even though Tesla Model S insurance costs tend to be slightly more than other sedans, we can still help you get the cheapest rates. Contact ThinkInsure today to get a Tesla Model S insurance quote
Tesla Model 3
The Model 3 was introduced on March 31, 2016 and the vehicle quickly received over 300,000 reservations. Since 2018, the Model 3 has become the company's top selling vehicle. It has sold more than 50,000 units in each of the last 3 quarters.
Tesla Model 3 insurance costs, like other electric cars, are slightly higher than average. It's important to shop around and compare coverage options to get the cheapest rates. We'll help you get the best insurance for Tesla Model 3. Contact us to compare quotes.
How To Save On Tesla Car Insurance In Canada
Choosing to drive a Tesla will definitely help you save on gas. You can also save on Tesla auto insurance coverage with these tips :
Choose an insurance friendly make and model : Tesla insurance rates will vary based on the model you drive. Choose a model that is more affordable on insurance. As an alternative, consider a used model.
Drive safe : Maintaining a clean driving record and staying claims free will help you take advantage of multiple discounts and keep your Tesla car insurance rates as low as possible.
Comparison shop : Compare your insurance options to save. At ThinkInsure, we can help you quickly compare rates from multiple insurance companies, helping you find the most cost savings.
How Much Does Tesla Insurance Cost?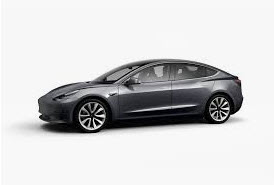 Tesla car insurance rates are slightly higher than the average car insurance rates in Ontario. Drivers typically pay more for car insurance on electric vehicles because they have a higher value, they cost more to repair, and have higher claims costs.
Tesla insurance costs also vary based on the model you drive, vehicle features and other factors. Compare Tesla car insurance quotes with us to find the cheapest rates.
Get The Tesla Insurance Discount
As a driver of a Tesla vehicle, you will qualify for what insurers call a green vehicle discount. Depending on your insurance provider, you could save up to 10% on your policy just for driving an electric car. Learn more about car insurance discounts.
Factors That Impact Tesla Insurance Rates in Ontario
Tesla insurance in Ontario is impacted by many factors, most of which affect all types of vehicles and drivers. They include :
Tesla model
Where you live
Vehicle usage
Claims history
Driving record
Drivers age
Policy type and coverage
Insurance company
How often you compare quotes
Tesla Car Insurance FAQs
Still have questions about Tesla car insurance coverage? Check out these commonly asked questions:
The Tesla Model S is considered to be one of the more expensive cars to insure. This makes comparing car insurance quotes even more important. At ThinkInsure, we will help you cut insurance costs and get the cheapest rates for your Model S.
Yes. Your insurance coverage needs will vary slightly for Tesla cars and electric vehicles. You will need some additional coverage to protect you against risk and liability associated with electric cars.
Yes. On average, it will cost more to insure a Tesla compared to other similar vehicle. Electric vehicles in general have higher insurance rates.
There are a number of reasons why Tesla vehicles are more expensive to insure. They have a high price tag, are expensive to repair, and not all insurers offer coverage, limiting your ability to comparison shop.
Yes. Tesla vehicles and most hybrid and electric vehicles are expensive to repair. Replace parts are expensive and specialized mechanics are needed to performance maintenance.
Yes. The more expensive version of the Tesla Model 3 is considered by many insurers to fit in the luxury vehicle category.
This is an insurance product developed for Tesla vehicles by Aviva. Speak with our insurance professionals about coverage availability.
Tesla Models Available In Canada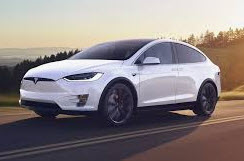 At ThinkInsure, we can help you get Tesla insurance coverage regardless of what model you drive :
Tesla Model S
Tesla Model 3s : Performance, Long Range AWD, Standard Plus
Tesla Model X
Tesla Model Ys : Performance, Long Range AWD, Long Range RWD
Tesla Roadster