Thunder Bay's Best Auto Insurance Rates And Coverage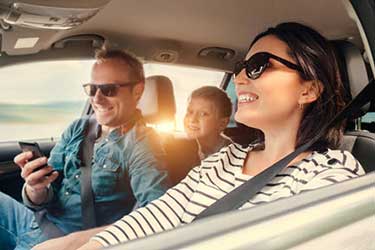 We know getting cheap car insurance in Thunder Bay is important for drivers. Living in Northern Ontario, there is a greater reliance on vehicles for transportation. You need reliable auto insurance in Thunder Bay.
At ThinkInsure, our auto insurance experts help make shopping for car insurance in Thunder Bay quick and easy. Plus, we'll help you find the coverage you need at the cheapest rates. Affordable car insurance is only a click or a call away!
Cheap Car Insurance Quotes In Thunder Bay
Our Insurance Experts Will Help You Save
ThinkInsure is an independent owned company. This means we work for you and it's in our best interests to help you find the cheapest car insurance quotes. Why choose us?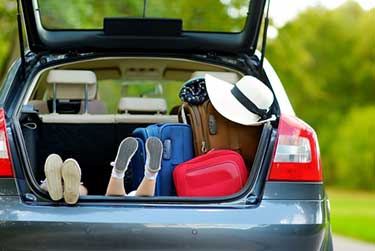 Cheap car insurance quotes : We help drivers in Thunder Bay find cheap quotes. This means you save money on your insurance coverage.
Car insurance options : We've partnered with over 40 insurance companies in Ontario. We can help you find coverage regardless of your situation and needs.
Personalized customer care : Our insurance professionals work for you. Our customers get a dedicated insurance epxert to handle all your quotes, questions, claims and needs.
We simplify auto insurance : We make car insurance in Thunder Bay easy. Get a quote online or give us a call. Let us compare quotes and coverage so you can save time and money.
Compare Thunder Bay car insurance quotes online now and start saving. You can also call toll-free 1-855-550-5515. A ThinkInsure auto insurance professional is happy to compare the cheapest quotes in Thunder Bay for you.
About Auto Insurance In Thunder Bay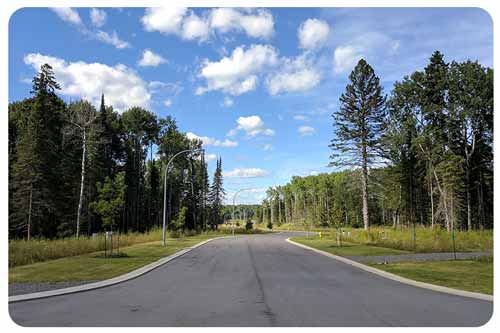 Thunder Bay is the largest municipality in Northern Ontario. It has close to 110, 000 residents. Located on Lake Superior, it is a central transportation hub for the region. For drivers, this means lots of highway driving along Highway 11, Highway 17, the Thunder Bay Expressway, and Golf Links Road.
An amalgamation between two previously separate cities, Port Arthur and Fort William, residents and businesses rely heavily on vehicles for effective transportation.
Also, referred to as Lakehead, the region is known for mining, logging, and today has grown into medical and education based economy. The city is home to the Thunder Bay Regional Research Institute, Lakehead University, and Confederate College.
These and many other factors have an impact on the cost of car insurance in Thunder Bay.
How Do I Get The Cheapest Car Insurance In Thunder Bay?
All drivers in Thunder Bay want the cheapest car insurance rates. Don't you? The trick is to know what you need to do to reduce your car insurance costs. Here's how you get cheaper insurance rates :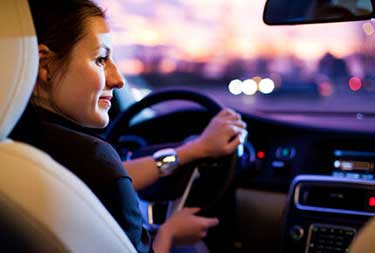 Work with a ThinkInsure savings insurance expert : Good news! We're insurance experts! Working with our experts allows you to get Thunder Bay insurance quotes from the top insurance companies.
Ask about discounts : Insurers offer many types of insurance discounts. Inquire about the types of car insurance discounts you may qualify for.
Bundle coverage : Combining home and auto coverage, or adding multiple vehicles to one policy will qualify you for a discount.
Compare car insurance quotes : The only way to know if you are getting the cheapest car insurance in Thunder Bay is to compare quotes. When was the last time you got an auto insurance quote?
Compare Car Insurance Quotes In Thunder Bay To Save
Whether you live in Thunder Bay or anywhere else in Northern Ontario, we can help you compare auto insurance quotes. Our experts specialize in helping drivers just like you find cheap insurance rates.
Comparing quotes each time your policy is up for renewal ensures you are getting the lowest rates. Who doesn't want to save money on insurance, right?
Auto Insurance In Thunder Bay For All Types of Vehicles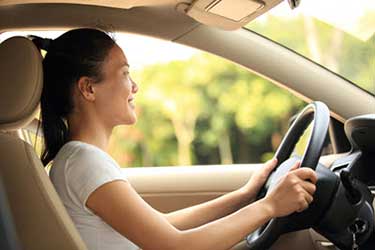 Northern cities in Ontario have diverse transportation needs. Many Thunder Bay residents have seasonal vehicles. We offer auto insurance coverage for all vehicles. Get car insurance quotes in Thunder Bay for all vehicles :
Cars
Trucks
SUVs
Vans
Commercial vehicles
Motorcycles
ATVs, and more.
If you insure more than one vehicle you may qualify for a multi-vehicle discount and save even more on coverage.
Two Simple Ways To Get Thunder Bay Insurance Quotes
Is it time to get a Thunder Bay insurance quote? There are two ways to conveniently contact us :
Get Quotes Online : Get an online quote and compare rates.
Call An Advisor : Call us toll-free 1-855-550-5515.
Thunder Bay Insurance And Driving Advice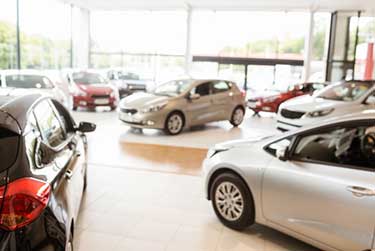 Take on road and off road safety seriously : According to the Thunder Bay District Health Unit, on and off road collisions is a leading cause of injury in the region. When driving, watch out for ATVs, snowmobiles, cyclists, and other vehicles.
Collisions are declining: According to a recent study, collisions in Thunder Bay have decreased by 8%.
Consider comprehensive coverage : With a large wildlife population, the presence of off road vehicles, severe weather, and many other risk factors, it's recommended you get comprehensive coverage to ensure you are covered for all situations.
Watch out for potholes : Potholes are very common in Thunder Bay. The sudden change in temperate during spring creates perfect conditions. Watch out for them!
Watch out for flash flooding: Flashing flooding is possible during the spring and summer, particularly on roads outside of Thunder Bay city limits.
Winter tires are a must : Winters can be harsh and driving conditions can be dangerous. Use winter tires to drive during the winter months.
Thunder Bay Car Insurance FAQs
Learn more about auto insurance in Thunder Bay. Check out these commonly asked questions:
Compared to other cities in Ontario, Thunder Bay has some of the cheapest car insurance rates. While the average cost varies based on many factors, drivers with clean driving records can get insurance for about $1,000 annually.
Getting affordable car insurance in Thunder Bay is easier than you think. Simply work with a ThinkInsure expert to compare car insurance quotes. Explore your options and choose the cheapest rates, based on your situation.
There are many ways for Thunder Bay drivers to save on car insurance. In addition to adjusting your coverage, you can maintain a clean driving record, drive an insurance friendly vehicle, increase your deductible, and live in a low crime neighborhood.
The best time to compare quotes is right before your policy is up for renewal. Rather than simply automatically renewing and assuming you are getting the best quote from your insurer, comparison shop to see what others have to offer.