Find Better GMC Insurance Rates
Drive a General Motors or GMC vehicle? Are you thinking about getting one? Insurance is always an important consideration when choosing a vehicle. Exploring your GMC car insurance options before you buy or lease a car or renew your current policy will help you find lower rates.
GMC is one of the most well-known American automotive manufacturers. They are known for their trucks, SUVs, and commercial vehicles. At ThinkInsure, our advisors can help you compare quotes for GMC insurance for all makes and models. Start a car insurance quote online or give us a call to explore your policy options.
About GMC Insurance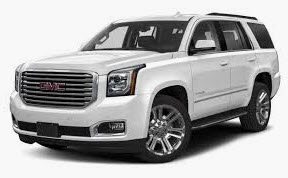 General Motors Company (GMC) is a division of American auto manufacturer, General Motors (GM). The company was founded by William C. Durant and has produced vehicles since 1911. The company headquarters is located in Detroit Michigan. GM is also the parent company for other car brands such as Buick, Cadillac, Chevrolet, Pontiac, and Saturn.
The company offers a wide range of SUVs, pickup trucks, vans, and trucks. GMC regularly sells over half a million units annually in the United States and more than 90,000 units per year in Canada. The company has seen sales numbers rise since 2014.
How Much Does Insurance Cost For A GMC Vehicle?
GMC has a reputation for vehicles with affordable insurance. Since their line of vehicles are either SUVs or trucks, premiums for the most models tend to be similar. With a clean driving record, you can expect to pay from $1,200 to $1,600 annually for most models.
Factors That Impact Insurance For GMC Vehicles
GMC insurance costs can vary. There are many driver related factors that will influence your rates regardless of the vehicle you drive – age, location, driving history. Here are some of the factors that directly impact rates :
Affordable repair costs : GMC trucks and SUVs are affordable to repair and maintain. This helps keep the cost of claims down after an accident.
Theft : The combination of low theft and antitheft features in GMC vehicles helps to keep costs down.
Make and model : The type of GMC vehicle you drive will always affect rates. Your choice of SUV, truck, the features, model type, and MSRP will impact your policy costs.