Compare North Bay's Cheapest Auto Insurance Rates And Coverage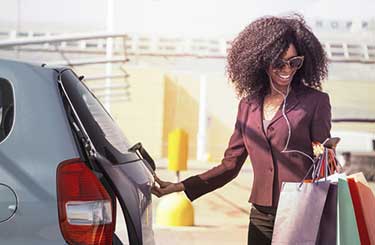 Getting car insurance in North Bay doesn't have to be expensive. While residents in Ontario are known to have some of the highest car insurance rates in the country, there is something you can do about it.
For starters, working with a ThinkInsure car insurance expert provides you with access to compare the cheapest quotes and coverage from the top auto insurance companies.
The result is tremendous savings and value on North Bay car insurance. We want to help you save on your car insurance quote and our team is dedicated to making it happen. Cheaper insurance is only a call or online quote away.
Why Choose ThinkInsure For Auto Insurance In North Bay?
We'll Help You Save On Car Insurance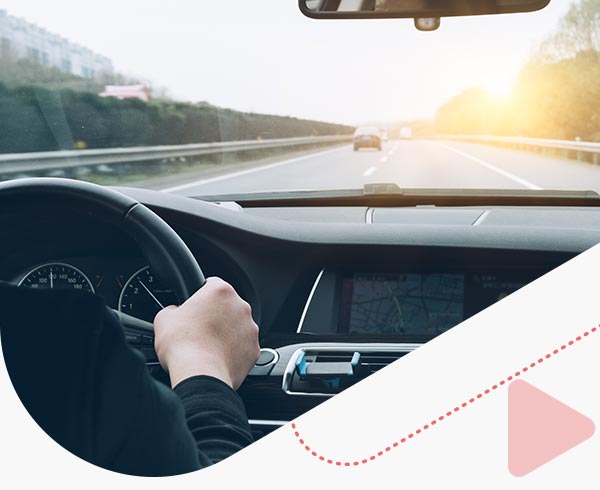 Lowering your car insurance rates in North Bay is not as complicated as you think. At ThinkInusre, we are dedicated to helping our customers can get best auto insurance rates and save. Experience the ThinkInsure advantage :
Compare the cheapest quotes : We are independently owned insurance and partner with the top insurance companies in Canada. You can quickly compare unbiased quotes from 40+ insurance companies.
Insurance coverage selection options : We help all drivers get coverage. Whether you are a new driver, are an over 50 driver, high risk, or need commercial auto insurance coverage, we can help you get the cheapest rates and save.
Access to expert advice : Speak with our car insurance professionals to get unbiased expert advice, the cheapest quotes and the best insurance discounts.
Personalized customer service : Our fully licensed insurance professionals work for you. You'll be assigned a dedicated expert to help you with all your insurance needs – quotes, claims, renewals, answering questions about your policy and more.
Compare car insurance quotes online OR call toll-free 1-855-550-5515 and start saving on your North Bay car insurance!
About North Bay Car Insurance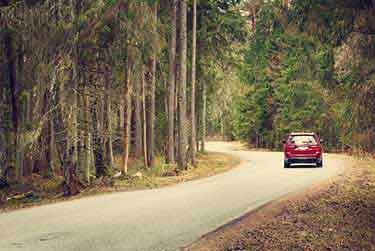 North Bay is a smaller town that lies along the shore of Lake Nipissing in Northern Ontario. The city has about 70,000 residents in the region and serves as the main transportation hub for Northern Ontario.
It is located about a 4 hour drive from Toronto and about one hour from the Quebec border. Known for its proximity to the Canadian Shield, the city is recognized for forestry, mining, and tourism. It is also home to Nipissing University and Canadore College.
Highway 11 and Highway 17 (Trans-Canada Highway) merge and run through the city. These are the two main routes in North Bay. Since most rely on vehicles to get around, having an affordable car insurance policy is important.
At ThinkInsure, we can help you find a policy that meets your driving needs in North Bay.
How Much Does Auto Insurance In North Bay Cost?
Car insurance rates in North Bay are more affordable than other areas within Ontario. Many drivers pay between $1100 and $1500 annually for car insurance coverage. This is below the provincial average of just over $1500 per year.
Comparing auto insurance quotes is the most effective way to get an accurate assessment of your specific car insurance costs.
How Can I Get Cheap Car Insurance In North Bay Ontario?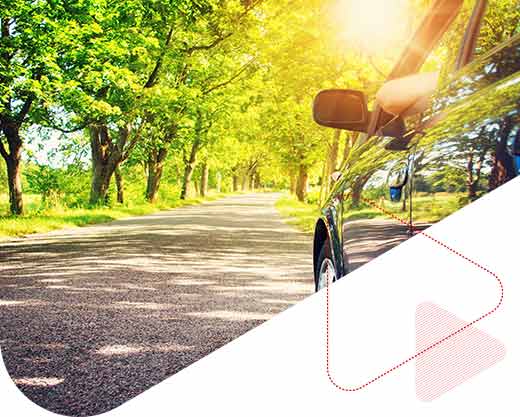 We all want to get cheap insurance. We know you don't want to pay more for insurance if you don't have to. We get it, and we want to help you save. Here are some tips to get cheap car insurance in North Bay :
Working with ThinkInsure : Our insurance experts are focused on helping you save money on insurance, without sacrificing quality coverage.
Compare quotes: You have car insurance options. Know what they are by comparing quotes each time your policy is up for renewal. Get a quote annually to maximize savings.
Get the right car insurance coverage : Our insurance experts will help you make sure you have the right amount of coverage – not too much, or too little.
Discounts : When you speak with us, we'll make sure you are taking advantage of all the car insurance discounts available to you.
Get expert insurance advice : Have questions about your policy or a potential claim? Speak with our insurance experts. We're happy to offer you unbiased insurance advice.
These are only a few ways to save on auto insurance in North Bay. Call a ThinkInsure savings expert today and see how much you could save on your car insurance.
Compare North Bay Car Insurance Quotes
Compare quotes from 40+ insurance companies
We save our customers hundreds everyday
It's quick, easy and free






Savings Tip - Call Us
Call to get additional car insurance discounts and expert savings advice. A quick call could save you a lot more!
What Are The Main Factors Impacting North Bay Auto Insurance Rates?
There are dozens of factors used by insurance companies to determine your car insurance rates. Some you have control over, others you don't.
Here are some of the main factors impacting your auto insurance premiums :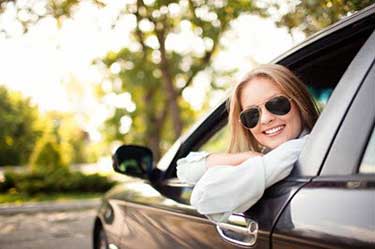 Car : The car you drive will impact your rates. Look for vehicles with a good safety rating, add security devices, and choose vehicles that are not typically targets for thieves to keep your rates down.
Driver : Your age, gender, driving experience, and driving record play an important role in determining your insurance costs.
Record : Claims, tickets, and at fault accidents on your record will cause your rates to increase.
Location : Where you live, where you drive, and how far your drive daily is all considered by insurers when setting insurance rates.
3 Easy Steps To Compare Car Insurance Quotes In North Bay
We make getting a car insurance quote in North Bay as easy as possible. You can complete your quote and save in 3 simple steps :
Step 1 - Click To Start : Click to start your online auto insurance quote.

Step 2 - Enter Your Information : Provide basic driver and car information in our online insurance quote tool.

Step 3 - Choose The Cheapest Quote : Select the best coverage and cheapest quote.

OR

Call : Give us a call at call toll-free at 1-855-550-5515 at any time and speak directly with our experts.
That's it! Getting a quote is really that simple.
North Bay Car Insurance and Driving Tips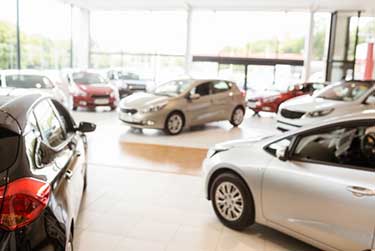 Prepare your vehicle for winter driving : With torturous driving conditions, road closures, and poor conditions, it's important to ensure your vehicle is prepared for winter driving. Always travel with an emergency kit and be prepared for anything when driving outside the North Bay city limits.
Get Winter Tires : Winter tires are a must. North Bay gets lots of snow and roads become slippery during the winter months. Plus, having winter tires qualifies you for an insurance discount.
Watch Out For Wildlife on the Trans-Canada Highway : Wildlife is prevent along the Trans-Canada highway. Be on high alert for deer and other animals along the roadway, especially early in the morning and late at night.
Call To Get A Car Insurance Quote
Give us a call at 1-855-550-5515. We will walk you through the quote process, ask you a few questions and provide you with quotes to compare based on the information you provide.
It only takes a few minutes of your time to get cheaper auto insurance quotes!
North Bay Car Insurance News And Articles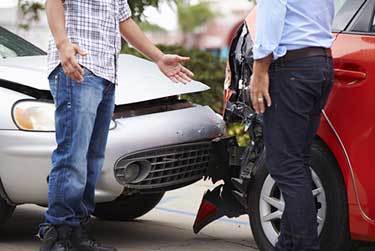 Nov 20, 2019: Get in a fender bender? They are one of the most common types of accidents. They can also be the most confusing. Learn about what to do when a fender bender happens.

Nov 11, 2019: No one wants to get a traffic ticket, and when you do, one of the first things you want to know is how tickets affect your car insurance rates. Learn about the impact of traffic tickets and convictions on your insurance rates in Ontario.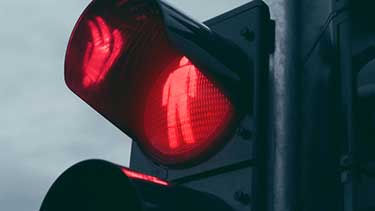 Oct 23, 2019: Red light camera tickets in Ontario can cost you. Learn about red light camera tickets in Ontario, provide information about fines, costs, prevention, the impact on car insurance, and answer commonly asked questions.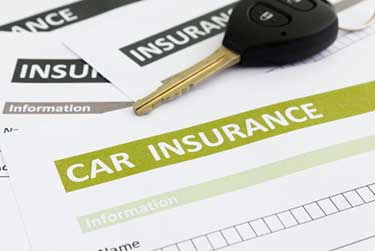 Sep 23, 2019: What is a letter of experience for car insurance? Learn about what they are, when you need one, and how they could potentially help you save on auto insurance.
Other Popular Car Insurance Articles
Here are some of our most popular auto insurance and driving articles.
Car Insurance Quotes By Province And City
Learn more about the insurance companies that we work with.
Get An Auto Insurance Quote In North Bay
Compare auto insurance quotes online OR call toll-free 1-855-550-5515 and start saving on your North Bay auto insurance!