Usage-based car insurance saves good drivers money!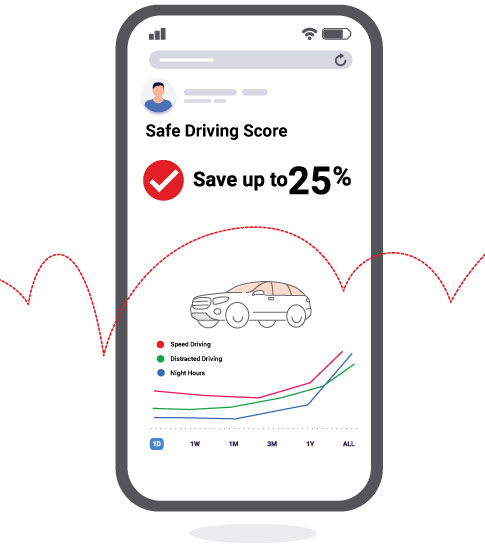 Usage-based insurance is increasing in popularity. With higher insurance rates, inflation, and a higher cost of living, people are looking for ways to reduce their insurance bills.
Want to pay less for insurance? Who doesn't? It can be as simple as signing up for usage-based insurance (UBI). Let your good driving habits pay off with significant savings. Usage-based car insurance recognizes your good driving habits. It rewards you in the form of discounts and cost savings.
All drivers can apply. Many save up to 25% on their premiums. So, you could save hundreds of dollars per year. The better you drive, the more money you can keep in your pocket.
At ThinkInsure, our experts will help you compare Usage-based insurance options from multiple companies. We'll help you get set up with a UBI program.
Below you will learn about :
How Usage-based insurance works
The benefits of enrolling in a UBI program
The types of UBI programs available from insurance companies
Get answers to common questions about usage-based insurance