Save On Nissan Car Insurance
Shopping for car insurance for your Nissan? Are you thinking about buying or leasing a Nissan? Thousands of Canadians drive them on a daily basis. The best way to save on insurance for your Nissan is to compare quotes from multiple insurers.
Nissan is a top selling brand in Canada. With 136,536 sales in 2018, it is the 5th bestselling car brand. The recent popularity of the crossovers and SUVs has helped the company maintain strong sales.
Regardless of what model you drive, we can help you find the lowest rates for Nissan insurance. Get quotes from the top providers in Canada all of types of Nissan cars, SUVs, crossovers and trucks and save more. Simply get started online or call us toll free 1-855-550-5515 to compare quotes. It's quick, easy and free!
About Nissan Car Insurance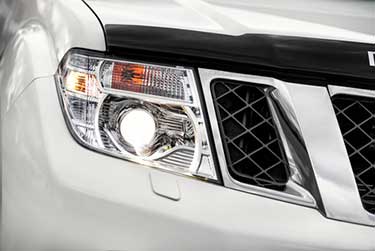 Nissan Motor Company is a Japanese auto manufacturer. The company was founded on December 26th, 1933 and has grown into the world's 5th largest automaker. The company is now the world's largest electric vehicle manufacturer, with the Leaf model leading sales in this category.
The company also sells vehicles under the Datsun and Infiniti brands. The company recently announced that all Infiniti models from 2021 and beyond will be hybrid or all electric models.
In 2018, the Nissan Group set an all-time sales record for sales in Canada. They sold a total of 149,117 vehicles. This is the 6th straight year in car sales growth.
The Sentra is one of the top 10 selling cars in the country. New models such as the Kicks, Qashqai, and Leaf are helping to drive sales. The companies line up of crossovers – Murano, Rogue, Qashqai, Kicks, now account for nearly 60% of total sales.
Nissan Insurance Is More Affordable Than Other Brands
Nissan insurance premiums vary based on the model you drive. They are more affordable than many other brands, some models have very low rates. For example, the Versa and Micra are two of the most affordable vehicles to insure overall.
How Much Does Nissan Car Insurance Cost?
Nissan is one of the most popular brands in Canada, and many choose to drive them for their affordability. What you pay for insurance for your Nissan for your Nissan depends on many factors beyond the vehicle you driver. Where you live, how often you drive, driving distance, vehicle age, your driving history, coverage limits and more are all factored into payments.
Factors That Impact Nissan Insurance Rates
There are many vehicle related factors that impact car insurance quotes for Nissans.
There are many vehicle related factors that impact car insurance quotes for Nissans.
Theft : Vehicles that are common targets for thieves are associated with higher insurance rates rates. The Altima and Maxima are common targets for thieves.
Cost : The overall cost of your vehicle affects things like repairs as well as replacement cost if you are in a write-off accident. The brand is known for their low cost, which helps to keep costs down.
Model and features : Choosing a 4 door over a 2 door and a sedan over a coupe will help lower costs. SUVs and crossovers are known for insurance affordability.
Top safety rating : Nissans are known for their top safety ratings. The Rogue in particular is known of having top safety marks, along with many other newer models.