Compare London's Cheapest Auto Insurance Rates And Coverage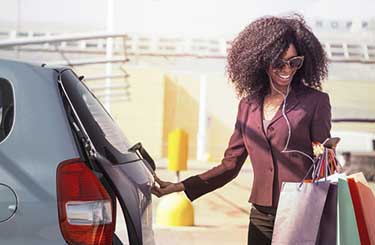 Need car insurance in London? Is your policy coming up for renewal? Want to save money? At ThinkInsure we can help you with all your auto insurance needs. Start by getting a London car insurance quote to compare your options and find the cheapest prices.
Our car insurance experts in London will guide you through the quote process. We make sure you get the coverage you need at the best rates. Expect the best value without sacrificing coverage. Contact us today to get cheap car insurance in London, Ontario.
Why Choose ThinkInsure For Car Insurance In London?
ThinkInsure is proud to have provided the best car insurance coverage at the cheapest rates in London for over 45 years. And we plan to keep doing so. Learn why so many London drivers choose ThinkInsure as their car insurance professional.
Save Money : ThinkInsure is an independent insurance broker so we can get you quotes from over 50 leading insurance companies. With so many companies to choose from you can get real savings on your car insurance.
Quotes From 40+ Insurance Companies : Easily compare quotes from our insurance partners and choose the best option for your car insurance needs.
Customer Satisfaction : Delivering a high-level of customer service and satisfaction is a top priority for us. Our team of friendly licensed insurance professionals is here to help our customers with all their insurance requirements.
Getting Your Auto Insurance Is Easy With Us : At ThinkInsure, we strive to make the process of buying car insurance fast and easy. Whether you get an online quick quote or you call 1-855-550-5515, the best car insurance at the lowest price in London is only moments away.
" My new insurance expert Denise made it an easy choice for me to switch to ThinkInsure. She asked me about my insurance needs and then quickly got me quotes from multiple insurance companies. She saved me $250 and made sure I got the best coverage." Rachel, London, ON
Getting London Car Insurance Quotes The Fast And Easy Way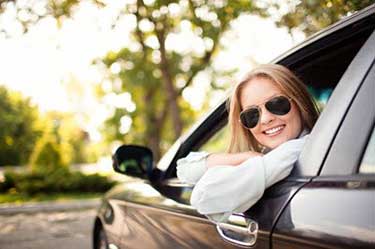 We make the comparison process of buying car insurance as quick and simple as possible. Whether an instant online quote 24/7 or by phone, choosing the best London car insurance coverage at the best price has never been so easy.
Simply enter your basic information into our online quick quote tool and once completed you can compare multiple car insurance quotes and rates. You then can choose among the cheapest rates available.
Finding You The Best Car Insurance In London Is Our Top Priority
For us to be successful, you need to have your auto insurance needs met successfully. Thinkinsure is independent and we will get multiple quotes from multiple insurance companies, then you choose. We make sure you receive the most extensive coverage possible for the best price in London.
What Is The Average Car Insurance Cost In London?
The average cost of car insurance in London Ontario is approximately $1400 annually. Most drivers are in the $1300-$1600 range to insure their vehicle.
Even though rates are commonly lower than the provincial average, drivers need to compare quotes annually to ensure they are getting the cheapest rates available and to combat against rising auto insurance rates.
There's no need to wait another minute. Let ThinkInsure get you multiple London car insurance quotes for you to compare, then you choose the best one. And see how much you will save!
How To Get Auto Insurance In London
At ThinkInsure, we make getting a car insurance quote and saving money as easy as 1-2-3 :
Step 1 - Start Your London Auto Insurance Quote
Click to start your online auto insurance quote.
Step 2 - Enter Your Driving And Vehicle Information
Enter basic driver and vehicle information to get an accurate quote.
Step 3 - Compare Quotes And Select The Cheapest Rate
Choose the lowest quote that best meets your car insurance needs.
OR
Call A London Car Insurance Expert
Give us a call toll-free at 1-855-550-5515 and speak directly with a London car insurance expert. They will help you save more on insurance coverage you need.
How Do I Get Cheaper Car Insurance In London?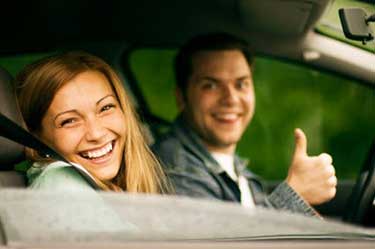 We know saving on car insurance is a priority for London drivers. In additional to working with us to compare quotes, here are some effective ways to be in a better position to save :
Keep a clean driving record
Choose an insurance friendly vehicle
Increase your car insurance deductible
Bundle your home and auto insurance coverage
Park in a garage
Ask about car insurance discounts
About Car Insurance In London Ontario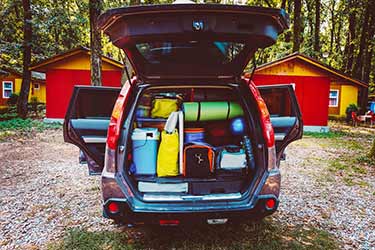 London is the largest city in Southwestern Ontario. Conveniently located along Highway 401, and Highway 402 on the south side of the city, it's known for having a very affordable cost of living compared to other larger cities in the province, including more affordable auto insurance rates.
Insurance rates in London are known for being lower than or on par with the provincial average of $1500 per month, depending on the area of the city your reside. Rates tend to be slightly higher in the east end of the city. Overall, with fewer highways, less accidents, and safe driving conditions, London drivers are fortunate to pay less for car insurance.
Even though London car insurance rates are lower than many other cities, it's important for drivers to continue to get quotes and compare coverage to maintain their affordable car insurance prices.
Driving In London
Things You May Not Know About London, Londoners and Driving in London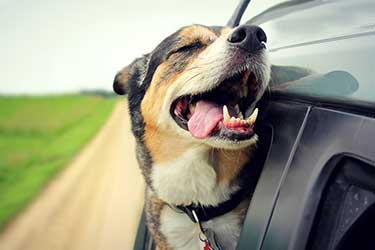 London, the largest city in south western Ontario, has a population of 383,822 (2016 census), making it the 10th largest city in Canada.
London is located at the junction of Highway 401, connecting to Toronto to the east and Windsor to the west, and Highway 402 to Sarnia. Nearby Highway 403, which meets the 401 at Woodstock, connects to Brantford, Hamilton, other parts of the Golden Horseshoe area, as well as the Niagara Peninsula.
Many smaller two-lane highways pass through or near London, including Highways 2, 3, 4, 7, and 22, providing access to London from communities such as Goderich, Port Stanley and Owen Sound.
The most predominant ethnic origin of Londoners (2001 census) is English (31.9%), Canadian (31.8%), Scottish (21.6%), Irish (19.1%), German (10.6%), French (9.2%), Dutch (5.8%), Italian (4.6%), Polish (4.4%), Portuguese (2.5%), and Ukrainian (2.4%).
London leads the nation in reducing impaired driving charges. According to Statistics Canada, the number of charges laid in London was cut 52 per cent in the decade between 2001 and 2011. In an effort to further curb impaired driving, London police increased RIDE programs by 10% between 2011 and 2012. Average jail sentences for impaired driving convictions in Ontario increased from 67 days in 2001 to 90 days in 2011, according to the London Police Department.
How Do These Facts Impact London Car Insurance Rates?
Whether or not these London stats and facts are news to you, they help reveal that London is a vibrant city with a lot of traffic on the roads. This translates to a considerable amount of driving that occurs in London, which can lead to car accidents - especially multi-vehicle auto accidents.
Plus there's traffic tickets. Car theft. Car insurance fraud. They all relate to the number of vehicles in London. These factors then contribute to different car insurance companies arriving at different car and auto insurance quotes based on specific algorithms they employ to determine rates. And so some rates end up higher and some lower than others.
To make sure you get the best car insurance rates in London, choose ThinkInsure as your insurance expert. We will shop and compare to get you London's best car insurance coverage and rates. We'll make the entire process easy.
London Car Insurance FAQs
Have more questions about car insurance in London? Check out these commonly asked questions for more great information about coverage, rates, quotes and more:
Car insurance in London, Ontario cost drivers about $1400 annually for coverage. This is below the provincial average. However, rates can be higher or lower based on your specific insurance situation.
The cost of car insurance in London can be affected by many things. Some of biggest factors that can have a direct impact on your rates include your location, the car you drive, driving history, drivers listed on your policy, as well as many other factors.
Yes! A car car insurance calculator will help you get an accurate estimate of how much car insurance will cost based on the information you provide. Avoid renewing your policy without first exploring your options. A calculator will help you find the best rates and the right coverage for your vehicle.
They may increase, they may not. There are many factors that affect London car insurance prices, some you can control and others you cannot. Focus on the factors you can control – the car you driver, your driving record and being diligent with comparing quotes. This will help you maintain affordable car insurance rates.
We all want to get cheap auto insurance, but it takes diligence. If you want to repeatedly get the cheapest rates, you need to compare quotes annually, when you policy is up for renewal. A lot can happen in one year. Comparing quotes will help you get the best rates available even if market factors change.
No. Paying off your car loan will not reduce your auto insurance rates. But, when you own a vehicle outright, you have more options in terms of the types of coverage you need, which could help to reduce costs.