Looking For A Hamilton Insurance Broker?
Our Brokers Will Help You Get The Best Insurance Rates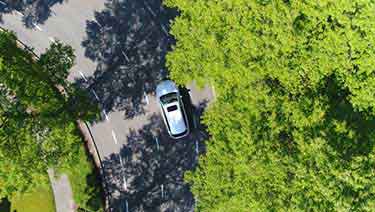 Insurance brokers in Hamilton give you the best chance to save on insurance. With insurance rates on the rise and with Hamilton being one of the top 10 most expensive cities for car insurance, it's important to find the best ways to save.
Hamilton insurance brokers are your insurance partners. They can help you get the best coverage, find the most value, and take advantage of the cheapest insurance rates. If you've never used a broker before, now is the time to change your approach to getting insurance coverage.
At ThinkInsure, we understand insurance can be difficult and even confusing. Policy terminology, coverage options, and costs can vary from insurer to insurer. When you get quotes with us, our brokers are your advisor for all insurance needs.
Compare Rates With The Top Car Insurance Brokers In Hamilton Ontario
As top auto insurance brokers in Hamilton Ontario, we can help you find the best rates for all types, makes and models. Whether you are looking for a standard policy or specific coverage to meet your unique driving needs, we can help.
We understand Hamilton drivers have diverse insurance needs, with higher than average rates in the city, we offer you the most opportunities to save and get the cheapest rates. Comparing rates is only a click or call away.
Why Use An Insurance Broker In Hamilton?
Insurance brokers in Hamilton, Ontario are your best opportunity to get the cheapest insurance rates. Working with an insurance broker gives you these advantages :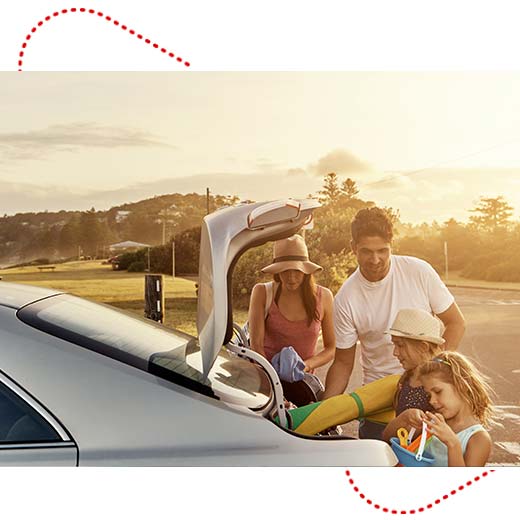 Convenience and simplicity : Insurance brokers make getting insurance easy. Once you provide information about your insurance needs, they will compare quotes and coverage options. You choose the policy that best meets your needs and fits within your budget.
Advocacy and unbiased advice : Insurance brokers work for you. They can answer your insurance related questions, help you file insurance claims, offer advice about coverage and quotes, and much more.
Greater selection and coverage options : Brokers can provide you with coverage options from multiple insurers. Insurance companies can only offer the products they sell. Brokers give you more options to save.
Cheap insurance quotes : Insurance brokers provide you with more options, allowing them to find you the cheapest insurance rates.
Hamilton insurance brokers are a better option than getting coverage directly through an insurance company. But, choosing the right insurance broker in Hamilton is the key to getting the best coverage and cheapest rates. This is why Hamilton residents choose ThinkInsure as their preferred broker partner.
Why ThinkInsure Is The Top Hamilton Insurance Broker?
For more than 45 years, our licensed insurance brokers have been dedicated to helping you save money and get the best value for your insurance rates. Experience the ThinkInsure broker advantage :
Save up to $500 or more on coverage : Regardless of the type of insurance you need, we help you get you the cheapest insurance rates.
Coverage catered to your insurance needs : We have access to coverage from a variety of insurers. This allows us to help you find insurance that meets your personal insurance needs.
Extensive insurance options : We've partnered with the top insurance companies in Canada to bring you a wide range of insurance coverage options to compare.
We advocate for you : Each ThinkInsure customer is assigned a dedicated broker. This ensures ALL your insurance needs are met and exceeded. We can help you compare quotes, choose coverage, file insurance claims and more.
Professional unbiased advice : We know you have questions about insurance. Our brokers are happy to provide you with expert advice that is in your best interests. We're honest and will help you make educated insurance decisions.
We're fully Independent and 100% Canadian : Our brokerage is and has always been fully independent. We're 100% Canadian owned and operated.
We're innovative : We take a progressive approach to insurance. As a leading digital insurance broker we use innovative technology solutions to make shopping for insurance easy.
Ready to work with our insurance brokers in Hamilton, Ontario? Compare quotes online or call us toll-free 1-855-550-5515.
Get Lower Costs By Using Auto Insurance Brokers In Hamilton Ontario
Want to compare car insurance quotes in Hamilton? Average car insurance in Hamilton is more expensive than most cities in Ontario. Most drivers in the city pay about $1500 or more annually for auto insurance.
Our car insurance brokers in Hamilton can help you find the best auto insurance rates and coverage, regardless of what type of vehicle you drive. We can get you coverage for :
Cars, trucks, SUVs
Recreational vehicles
Business vehicles
Classic cars
Motorcycles
And more
Learn more about your Hamilton Car Insurance coverage options with us.
Use Our Home Insurance Brokers In Hamilton To Get The Coverage You Need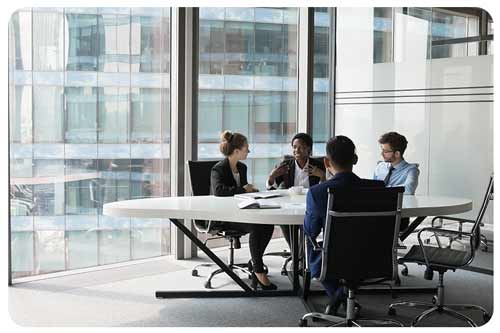 With the average housing prices in Hamilton on the rise, finding cost savings in other areas, such as home insurance, is increasing important. The current average home price in Hamilton is $485,000 (as of 2017). Our Hamilton home insurance brokers can help you protect your investment with home insurance coverage.
We'll help you find the specific types of coverage you need to protect your home against weather damage, theft, liability and many other threats to your dwelling.
Contact our home insurance brokers in Hamilton to get a FREE quote for :
House insurance
Condo insurance
Tenant insurance
Cottage insurance
Own a home and a car? Don't forget to check out our Car and home insurance bundles for even more savings!
Savings Tip - Call A Broker
Call to get additional car insurance discounts and expert savings advice. A quick call could save you a lot more!
Tips To Save With An Insurance Broker In Hamilton
There is no doubt working with an insurance broker is the best way to get cheap insurance rates. Here are some tips to maximize insurance cost savings :
Provide accurate information : When using a broker, it's important to provide correct information to get an accurate quote.
Understand your insurance needs : Having a good idea of the types of coverage you need helps brokers find you the best coverage at the lowest rates.
Get quotes annually : Policy renewal time is an opportunity to save. Get a quote annually to maximize insurance savings.
Insurance Quotes Made Easy With Our Hamilton Insurance Brokers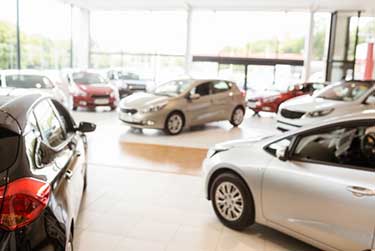 We take pride in making insurance as simple as possible for our customers. Whether its renewal time or you are getting coverage for the first time, we make it easy to compare insurance quotes.
Get insurance coverage in a couple quick and simple steps :
Step 1 – Start a quote : Click here to start your insurance quote.
Step 2 - Enter your information : Enter your information into our online insurance quote tool.
Step 3 - Choose the cheapest quote : Choose the best insurance quote based on your needs.
Step 4 - Confirm your quote : Confirm the details of your quote and purchase your policy.

OR
Contact us! Call A Hamilton Insurance Broker Toll-Free To Save More - 1-855-550-5515.
We Have All Your Hamilton Insurance Needs Covered
Our Hamilton brokers can help you with your auto, home, and small business insurance needs :
Hamilton Insurance Broker FAQs
Have more questions about Hamilton insurance brokers? Check out these commonly asked questions :
An insurance broker simplifies the insurance comparison process. Brokers will shop around for quotes and help you quickly compare your options. Brokers are also a trusted adviser and ensure you get the right type of coverage for your situation.
An insurance broker has many roles. They can help you compare quotes, update your policy, assist you with quotes and much more. A broker is your go to insurance professional for unbiased advice.
Choosing the right insurance broker is an important decision. No two brokerages are the same. Make sure you understand the type of insurance the broker can assist with, their insurance partners, and the services they offer.
At ThinkInsure, we can help you compare quotes for car, home, business, travel, life insurance and more from over 40+ top insurers.
At ThinkInsure, we always put your needs first. We work for you and we are your advocate when dealing with insurance providers. We'll make sure you get the right coverage and the best rates. We will help you with all your insurance needs.
Insurance brokers do not charge a fee for their services. Brokers are paid by insurance companies for each policy sold. They are paid on a commission basis.
All insurance brokers in Hamilton, and across the province, are regulated by the Registered Insurance Brokers of Ontario (RIBO). Brokers must meet ongoing licensing requirements in order to sell insurance.
Choose an insurance broker that can help you with all your insurance needs. Work with brokers that are independent, have your best interests in mind, and have good reviews and a positive reputation in your community.
How To Contact My Insurance Broker In Hamilton
At ThinkInsure, we make it easy to contact your insurance broker. We help you with your insurance needs when you need them dealt with.
Contacting My Hamilton Insurance Broker For Quotes And Coverage
Is your policy coming up for renewal? Want to compare insurance quotes?
Contacting My Hamilton Insurance Broker For Service Or A Claim
Want to make changes to your insurance coverage? Need to update your information? Have a question about the insurance claims process?
Call Toll Free For Service : 1-888-415-8802
Work With Insurance Brokers In Other Cities
Don't live in Hamilton? We can still help! Our insurance brokers are available to help if you live in another city :
Our Brokers Work With The Best Insurance Providers In Hamilton
We can get you coverage from the top providers in Hamilton and Canada. With over 40 insurance partners we can compare quotes to save you money. Here are some of the insurers we work with :
Learn more about the insurance companies that we work with.
Popular Car Insurance Articles
Here are some of our most popular car insurance and driving articles.
Contact us today to learn more about how our Hamilton brokers can help you find the best insurance coverage and save money. Call 1-855-550-5515 to start saving!