Looking For A Scarborough Insurance Broker?
Using an insurance broker in Scarborough gives you the best opportunity to get the lowest insurance rates. Insurance rates are on the rise. Scarborough is also known for having some of the most expensive insurance rates in the province. It's important for drivers and homeowners in Scarborough to find insurance cost savings.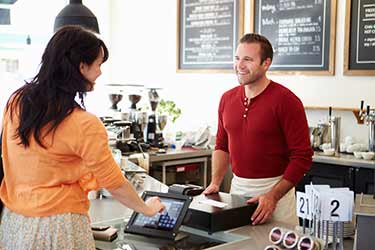 Scarborough insurance brokers can help you find insurance rates. Brokers work for you, not the insurance provider. They advocate on your behalf and can help you quick compare quotes and get affordable rates.
At ThinkInsure, we know saving on insurance can be challenging. There are so many factors to consider, policy types, and confusing terminology. When you use our insurance brokers, we simplify the process and help you clearly see your insurance options.
Compare Quotes With The Top Car Insurance Brokers In Scarborough Ontario
There are thousands of Scarborough drivers, each with their own unique insurance needs. An auto insurance broker in Scarborough can help you quickly compare quotes and find the coverage that makes the most sense for your situation.
Our car insurance brokers in Scarborough work for you. We will shop for the best quotes for any type, make, or model of vehicle. We work for you and will help you find the cheapest car insurance rates and save. Get a car insurance estimate anytime!
Why Use An Insurance Broker In Scarborough?
A Scarborough insurance broker provides you with the best chance to get the coverage you need at the lowest insurance rates. Here are the benefits of working with an insurance broker :
More insurance options : Direct insurers are limited to the products they sell. Brokers can help you get coverage and compare quotes from multiple insurance providers. So you'll get the coverage you need at the best price.
Get cheaper insurance : Comparing quotes is the most effective way to find the cheapest insurance rates. Brokers can help you quickly compare quotes and save.
Convenience : Rather than do the comparison shopping yourself, brokers will do it for you. Simply provide your information and let your broker compare quotes from multiple insurers. This makes shopping for insurance quick and easy.
Access to expert advice : You're bound to have insurance questions. Brokers can advocate on your behalf and are your trusted advisor for all things insurance related – quotes, claims, renewals, and more.
Why Choose ThinkInsure As Your Scarborough Insurance Broker?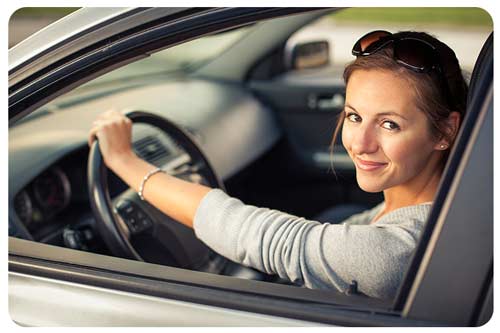 Our fully licensed insurance brokers have helped Scarborough residents just like you for over 45 years. We're dedicated to helping your save and get the best value for your insurance policy.
Experience the ThinkInsure broker advantage :
Our brokers help you save : We are dedicated to helping you find the low insurance rates in Scarborough.
We make insurance easy : We make it quick and easy to compare multiple insurance quotes. We'll do the comparison shopping for you.
We're focused on your insurance needs : Our brokers are completely focused on helping you find the right combination of coverage to meet your personal insurance needs.
We are fully independent : We are 100% Canadian owned and operated. We are a fully independent brokerage.
Compare online : Quickly compare quotes online when it's convenient for you.
Get your insurance coverage with our insurance brokers in Scarborough, Ontario to save. Compare quotes online or a broker toll-free 1-855-550-5515.
Save With A Car Insurance Broker In Scarborough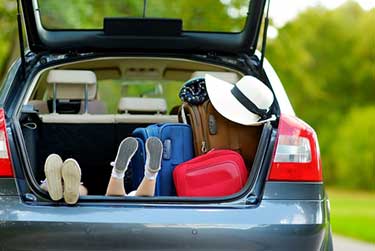 Scarborough car insurance prices are some of the highest in the province. But, this doesn't mean you can't find ways to save.
Our car insurance brokers in Scarborough, Ontario will help you capitalize on low rates and ensure you have the best coverage.
We can help you compare car insurance quotes for all types of makes and models – cars, SUVs, pickup trucks, vans, crossovers and sports cars. If you drive a car, we can help you find the lowest rates.
Getting Insurance In Scarborough Is Easy With A Broker
At ThinkInsure, our brokers make comparing auto insurance quotes quick and easy. Just follow these simple steps :
Step 1
Start Your Quote
---
Begin your car insurance quote.
Start
Step 2
Tell Us About Yourself And Driving
---
Enter your car insurance needs.
Step 3
Compare Multiple Quotes
---
Compare the lowert quotes, coverage and discounts.
Step 4
Confirm Your Quote
---
Confirm the details of your quote with a broker and purchase your policy.
Find The Best Coverage With A Scarborough Home Insurance Broker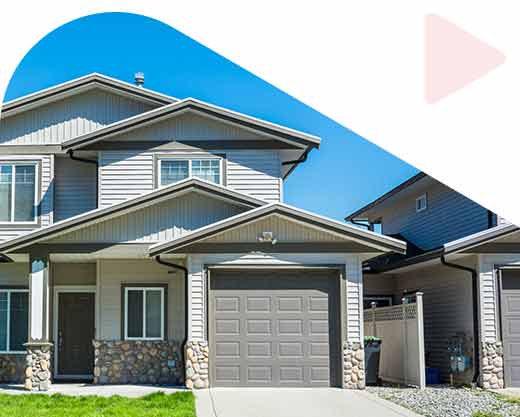 Protecting the investment in your property and the place you call home is important. Our home insurance brokers in Scarborough can help you with all your home insurance needs.
No matter what kind of homeonwner you we'll help you get the best rates for the coverage you need.
Scarborough Insurance Broker FAQs
Want to learn more about the advantages of using a Scarborough insurance broker? Check out these commonly asked questions :
Absolutely! Insurance brokers in Scarborough can help you save on all types of insurance policies. With access to coverage from a variety of insurers, they can help you find you multiple rates based on the information you provide. Brokers will compare quotes and coverage to ensure you get the coverage you need at the best rates.
Yes. You can change insurance brokers if you feel as though your current is not working out for you. You can switch brokers and keep the same insurance company. At ThinkInsure, we take pride in helping our customers save and get the best coverage. We will happily help you with all your insurance coverage needs. Make the switch to ThinkInsure and save.
Insurance brokers are paid by the insurer. They are paid a commission for each sale. The amount they are paid depends on the insurer and type of coverage. Consumers are not required to pay brokers to use their services.
Considering the amount of value and number of advantages brokers offer, they are absolutely worth it. At no cost to you get access to expert insurance advice, assistance with quotes and help with all your insurance needs.
Yes. All Scarborough insurance brokers are required to be fully licensed and abide by all industry regulations. Brokers are licensed by the Registered Insurance Brokers of Ontario (RIBO) and are required to perform ongoing education to maintain their licensing status.
Contact A Scarborough Insurance Broker
Getting in contact with our insurance brokers in Scarborough is easy. Whether you want a quote, want to update your policy, or have a question, our brokers are ready to help. Just give us a call :
Call Toll Free For Quotes : 1-855-550-5515
Call Toll Free For Service : 1-888-415-8802