Looking For An Oakville Insurance Broker?
Our Brokers Will Help You Get The Best Insurance Rates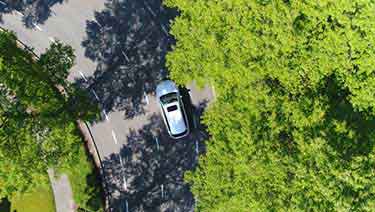 Oakville insurance brokers give you the best chance to save on insurance. Whether you want to lower car insurance rates, get cheaper home insurance, or compare quotes, an insurance broker in Oakville is always your most effective option to shop, compare and save.
At ThinkInsure.ca, we always have your best interests in mind. Our brokers work for you, not the insurers. This allows us to provide you with the cheapest quotes and rates.
We know insurance can be intimidating and confusing. Let us provide you with clarity. We'll help you find the coverage you need and the best rates. Compare quotes today and save.
Why Use An Insurance Broker In Oakville?
Get The Cheapest Rates With An Insurance Broker
Insurance rates are increasing. What are you doing to keep costs down? Use an insurance broker to get cheap quotes and get the coverage you need for your home or vehicle. Experience the broker advantage :
More options : Oakville brokers can compare quotes from many insurance providers, giving you more policy options.
Better service : Brokers work for you. Get access to more support and better service. Get help with quotes, claims, coverage, and get your insurance questions answered.
Cheaper quotes : Brokers will find you cheaper quotes while finding you the insurance coverage you need for your home, car, and more.
Personal service : Oakville insurance brokers won't just find you coverage, they'll help you get a policy personalized to your unique insurance needs.
Brokers are always your best option to shop for insurance. But, no two brokers are the same. Compare quotes with the best Oakville insurance brokers at ThinkInsure.ca.
Why Choose ThinkInsure As Your Insurance Broker?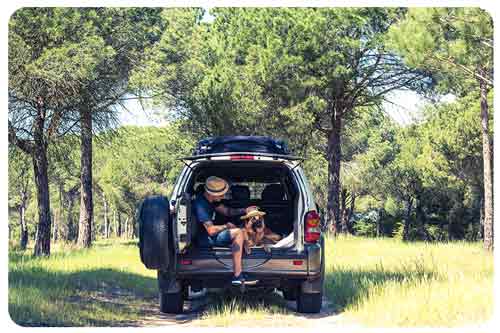 Save Hundreds Per Year On Your Insurance
For over 45 years, our brokers have help drivers, homeowners, renters, business owners, and residents get the lowest rates. Experience the ThinkInsure broker advantage :
Get the cheapest rates : We know saving money is your priority. Our insurance brokers get you the cheapest rates and discounts, so you save money.
We're fully Independent : Our brokerage is fully independent. We're not affiliated any specific insurers. We work for you!
100% Canadian : We're 100% Canadian owned and operated.
We advocate for you : All ThinkInsure customers are assigned a dedicated broker to provide you with the most personalized customer service experience. Compare quotes, choose coverage, file insurance claims and more.
You get unbiased advice : Expect honest and unbiased insurance advice so you can make the best insurance decisions.
We're a leading digital insurance broker: We use innovative technology to simplify insurance shopping for you.
We're fully licensed : ThinkInsure is a proud member of the IBAO. Our brokers are RIBO licensed.
Get quotes from the top insurance brands in Canada : We've partnered with more than 40 of the top insurance providers in the country to give you with more options.
Ready to work with our insurance brokers in Oakville? Compare quotes online or call us toll-free 1-855-550-5515
Get Cheap Quotes With Insurance Brokers In Oakville, Ontario
We have ALL your insurance needs covered. Whether you are looking to lease or buy a car, you're a new or experienced driver, you rent or own you home, you drive a car or truck, or live in a house or condo, we'll help you shop and compare quotes.
Get the cheapest rates available based on your insurance needs and situation.
Use A Car Insurance Broker In Oakville To Get The Best Rates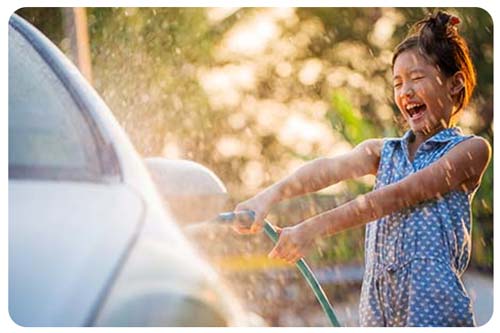 Even though car insurance rates in Oakville tend to be more affordable than other regions in the GTA, there are always ways to capitalize on additional costs savings.
No matter what type of vehicle you drive, we can help you get cheap quotes. Our brokers can help you shop around and compare quotes for cars, trucks, SUVs, pickups, hybrids, compacts, crossovers, sports cars and any other make and model.
Get an Oakville car insurance quote today and see how much you could save!
Speak With A Broker To Get Coverage No Matter What Type Of Vehicle You Drive
Need coverage for a second vehicle? Drive a motorcycle or have a vintage ride? No problem. We can help you shop for more than just car insurance quotes. Compare quotes for all types of vehicles :
Motorcycles
Recreational vehicles
Classic cars
How To Compare Quotes With An Oakville Car Insurance Broker
Shop, compare, and save with ease at ThinkInsure.ca. Get car insurance quotes in Oakville anytime online. Just follow these simple steps:
Step 1
Start an online quote
---
Begin your car insurance quote.
Start
Step 2
Provide information
---
Enter your information into our online insurance quote tool.
Step 3
Choose the best quote
---
Choose the cheapest car insurance quote.
Step 4
Confirm your quote
---
Confirm the details with a broker to get your policy.
Why Compare Quotes With A ThinkInsure Home Insurance Broker In Oakville?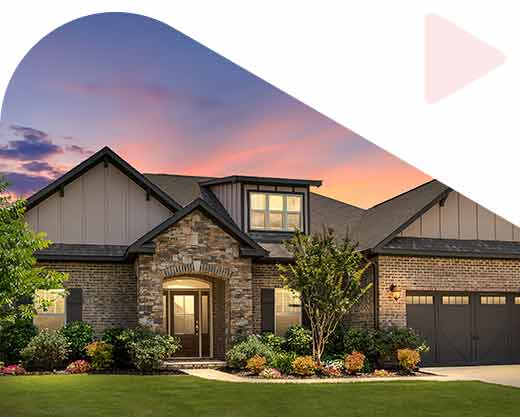 The average home price in Oakville is more than $850,000. As one of the most expensive areas in the GTA, homeowners need to protect their investment with a strong home insurance policy.
Our Oakville insurance brokers can work with you to find a policy that addresses all of your home insurance needs. Whether you're purchasing your first home, have a cottage, or need renters insurance, we'll help you shop and save. Get quotes for :
Home insurance
Condo insurance
Seasonal home and cottage insuranc
Renters insurance
Save even more with car and home insurance bundles. Combine your insurance coverage to maximize savings.
Oakville Insurance Broker FAQs
Still have questions about working with an Oakville insurance broker? Here are some top questions we get about working with an insurance broker:
Finding an insurance broker in Oakville is simple. But finding a top broker in Oakville is the key. Not all brokers are the same. They can offer different coverage and may be limited in terms of the insurers they can get quotes from. Reputation and customer service capabilities are also important considerations.
At ThinkInsure, we can help you compare quotes from over 40 of the top insurers in Canada. We are fully independent and have a great reputation for being customer focused and helping you save on insurance.
Using a car insurance broker simplifies the shopping and comparison process. Brokers are your go to insurance expert. They can provide you with important advice, help you find the right coverage to meet your needs and they can help you get the cheapest rates. Plus, using a broker is free so there is no cost to get access to all these great benefits.
It depends. Brokerages ability to sell insurance varies. Some specialize in one type while others offer a selection of insurance products. At ThinkInsure, we can help you compare quotes for car, home, business, travel, life, group insurance and more.
Insurance brokers do not work directly for insurance companies. They work for thier customers. They do partner with insurers to be able offer their insurance products. The number of insurers brokers work with depends on the brokerage.
At ThinkInsure, we have a large selection and can help you compare quotes from over 40 insurance providers.
You do not need to pay to use an insurance broker. Brokers are paid by insurance companies on a commission basis. They are paid a fee for each insurance policy they sell and provide service for. There is no cost to consumers to use the services of an Oakville insurance broker.
How Can I Contact An Insurance Broker In Oakville?
Ready to save on insurance? Want to compare quotes? Need to update your policy? Just give us a call and we can help you :
Call Toll Free For Quotes: 1-855-550-5515
Call Toll Free For Service: 1-888-415-8802