Find Better Jeep Insurance Rates
Need Insurance for your Jeep? Whether you drive a Jeep now or are considering purchasing or leasing one in the future, it's important to compare insurance quotes to ensure you get the best rates.
Jeeps are designed for a specific type of driver - they are loyal to the brand and want a vehicle they can drive in the city and off road. Modern Jeep models are known for having reasonable car insurance premiums.
Whether you drive a Wrangler, Patriot, or any other model, we can help you compare quotes from the top insurance companies in Canada to find a great rate for Jeep insurance.
About Jeep Insurance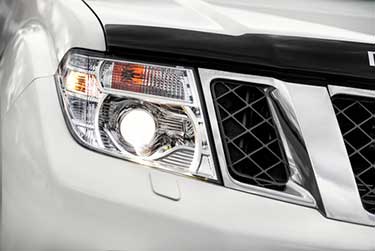 Jeep vehicles have a distinct look. When you see one on the road you know it's a Jeep. Jeep is an American auto manufacturer that was established in 1943. It is a subsidiary of Fiat Chrysler Automobiles and has been part of Chrysler since 1987.
The company specializes in SUVs and off-road style vehicles. But, this doesn't prevent the company from selling a large number of vehicles.
Jeep sales are on the rise as a result of the SUV boom in the auto industry. The company sold 1.6 million vehicles in 2018, a 12.4% sales increase from the previous year. The Wrangler and Compass are leading the way.
Jeep Canada
Jeep Canada is also seeing sales success. 71,583 Jeeps were sold in Canada in 2018, a 2% increase, making 2018 the third best sales year.
The Jeep Wrangler and Cherokee made the list of the bestselling SUVs in the country. Both models sold more than 20,000 units in 2018.
How Much Does It Cost To Insure A Jeep?
The average cost to insure a Jeep actually varies very little between models. Jeep insurance is considered to be more more affordable compared to other SUVs and vehicles.
Drivers with a clean driving record can expect to pay between $1,200 and $1,400 annually for a Jeep insurance policy. Other factors such as location, age, claims history and coverage limits can impact costs.
Factors That Impact Jeep Insurance Prices
The Jeep brand is widely regarded as having lower auto insurance premiums. Many of the models regularly appear on the list of cheapest cars to insure, including the Wrangler.
Here are the top factors that can impact prices :
Vehicle features and trim : Models come in a variety styles. Opting for a more expensive and sporty model will increase your premium.
Theft : Unfortunately, the Wrangler and Grand Cherokee regularly appear on the list of most stolen SUVs. It's important to add an anti-theft device to lower your costs.
Safety and reliability : Jeeps are known to have repair issues and they have an average safety rating. Both of these factors can affect insurance.