Compare Jeep Auto Insurance Quotes And Save!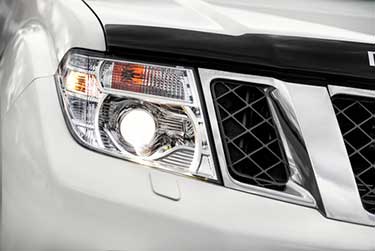 Need Jeep Insurance? Whether you drive a Jeep now or are considering purchasing or leasing a Jeep in the future, it's important to compare Jeep insurance quotes to ensure you get the cheapest rates and are saving on insurance coverage.
Jeeps are designed for a specific type of driver - they are loyal to the brand and want a vehicle they can drive in the city and off road. Modern Jeep models are known for having reasonable car insurance rates.
Whether you drive a Wrangler, Patriot, or any other Jeep model, At ThinkInsure, we can help you quickly compare quotes and save on Jeep insurance.
About Jeep
Jeep vehicles have a distinct look. When you see one on the road you know it's a Jeep. Jeep is an American auto manufacturer that was established in 1943. It is a subsidiary of Fiat Chrysler Automobiles and has been part of Chrysler since 1987.
The company specializes in SUVs and off road style vehicles. But, this doesn't prevent the company from selling a large number of vehicles.
Jeep sales are on the rise as a result of the SUV boom in the auto industry. The company sold 1.6 million vehicles in 2018, a 12.4% sales increase from the previous year. The Wrangler and Compass are leading the way. In 2019, Jeep plans to introduce a Jeep pick up to its lineup.
Jeep Canada
Jeep Canada is also seeing sales success. 71,583 Jeeps were sold in Canada in 2018, a 2% increase, making 2018 the third best sales year in Jeep's history.
The Jeep Wrangler and Cherokee made the list of the bestselling SUVs in Canada. Both models sold more than 20,000 units in 2018.
Top Jeep Makes & Models
Jeep offers some of the most popular SUVs in Canada today. At ThinkInsure, you can compare Jeep insurance quotes for all makes and models :
Jeep Cherokee
The Cherokee is a mid-size SUV designed for everyday driving. It gives drivers a mix of performance and comfort, while still maintaining that distinct Jeep look and feel. Choose from 8 models. MSRP starts at $27,000.
Jeep Wrangler
Known as Canada's most capable off road SUV, the Wrangler is the original Jeep. It gives drivers the best of both worlds – comfortable city driving and off road capabilities.
With 6 models to choose from, you can customize your Wrangler to meet your driving needs. The 2019 Wrangler won the MotorTrend SUV of the year. MSRP starts at $33,695.
Jeep Compass
The Compass has become one of the most popular SUVs on the market. Its spacious and functional, comes with 4 x 4 capabilities, while maintaining the Jeep brand vibe. Choose from 6 models and a variety of design and performance features. MSRP starts at $23,000.
Get The Best Jeep Car Insurance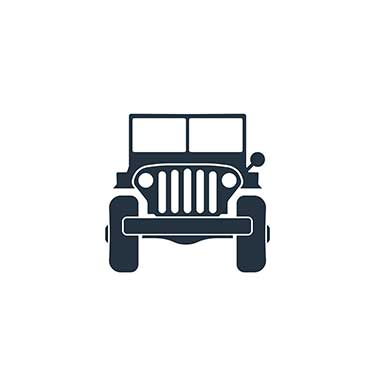 The Jeep brand is widely regarded as one of the cheapest for auto insurance. Many of the models regularly appear on the list of cheapest cars to insure. The Wrangler consistently appears on the cheapest to insure list.
The Cherokee, Patriot, and Compass have also appeared on the list in the past.
The Wrangler and Cherokee are also mainstays on the cheapest SUV to insure list. At ThinkInsure, we can help you maximize your Jeep car insurance costs without sacrificing important coverage.
How Much Does It Cost To Insure A Jeep?
The average cost to insure a Jeep actually varies very little between models. Jeep insurance is considered to be affordable compared to other SUVs and vehicles.
Drivers with a clean driving record can expect to pay between $1200 and $1400 annually for Jeep insurance. Other factors such as location, age, claims history and insurance coverage limits can impact insurance costs.
Which Jeep Model Is Cheapest To Insure?
Most Jeep models have cheaper insurance rates. The model with the cheapest rates will largely depend on your city, and vehicle features selected.
In general, the Renegade is known for having the cheapest insurance rates, followed closely by the Wrangler and Compass.
Factors That Impact Jeep Insurance Prices
Here are the top factors that can impact Jeep insurance prices :
Vehicle features and trim : Jeep models come in a variety styles. Opting for a more expensive and sporty model will increase your insurance rates.
Theft : Unfortunately, the Jeep Wrangler and Grand Cherokee regularly appear on the list of most stolen SUVs. It's important to add an anti-theft device to lower insurance costs.
Safety and reliability : Jeeps are known to have repair issues and they have an average safety rating. Both of these factors can affect Jeep insurance rates.
Tips To Save On Jeep Insurance Rates
We all want to get cheaper insurance rates. Here are some effective tips to save on Jeep insurance rates :
Avoid the temptation to customize : Customizing Jeeps is popular, but it will also drive up your insurance rates.
Increase safety and security features : Adding additional safety features and an aftermarket security system will help reduce your rates.
Ask about discounts : Speak with your broker about potential insurance discounts you could qualify for and capitalize on these cost saving opportunities.
Comparison shop : Comparing Jeep car insurance quotes when shopping for a Jeep or renewing your policy will help you find the cheapest rates available.
Get Cheap Jeep Insurance With ThinkInsure
Whether you drive a Jeep or any other type of vehicle, we know you want to pay as little as possible for insurance. Even though Jeep is known for having cheaper insurance, it's still important to compare quotes and comparison shop to save.
At ThinkInsure, we'll help you find the cheapest Jeep insurance rates. We'll compare quotes from all the top insurance companies in Canada and find the best rates available.
Jeep Insurance FAQs
Still have questions about Jeep insurance rates, coverage, and quotes? Check out these common questions
Car insurance rates for a Jeep vary based on the model and vehicle features. Other factors such as your age, location, coverage type, and driving record are also considered. Comparing quotes is the best way to get an accurate assessment of your Jeep insurance costs.
Yes. Our insurance experts can help you get Jeep insurance for all types of drivers.
Yes. We can help you get coverage for all types of classic and antique vehicles, including Jeeps.
Yes. The Wrangler and Patriot are commonly quoted as two of the cheapest used SUVs to insure.
Jeep Vehicle Models Available In Canada
Whether you are looking for something rugged, practical, or a combination of both, Jeep offers a number of different Jeep models for you to choose from :
Jeep Gladiator
Jeep Wrangler : Sport, Sport S, Rubicon, Unlimited Sport, Unlimited Sahara, Unlimited Rubicon
Jeep Cherokee : Sport, North, Altitude, Limited, Trailhawk, High Altitude, Trailhawk Elite, Overland
Jeep Compass : Sport, North, Altitude, Limited, Trailhawk, High Altitude
Jeep Grand Cherokee : Laredo, Upland Edition, Altitude, Limited, Trailhawk, Limited X, Overland, High Altitude, Summit, SRT, Trackhawk
Jeep Wrangler JK : Sport, Sport S, Sahara, Rubicon, Willys Wheeler, Unlimited Sport S, Unlimited Willys Wheeler, Unlimited Sahara, Unlimited Rubicon
Jeep Renegade : Sport, North, Altitude, Upland Edition, Trailhawk, Limited