Dec 1, 2020
Best Winter Tires For 2020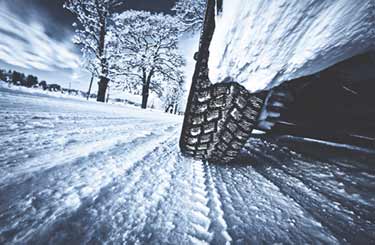 If you live in Canada, you know how important it is to drive safely in snowy and wet conditions. The data shows more and more Canadians are swapping their tires for the season – As of 2020, 72% of motorists now use snow tires.
Once the temperature falls below +7°C, rubber on all-season tires can stiffen up, creating less traction and braking more difficult. Winter tires improve your ability to stop, prevent sliding, and help you be a safer and more predictable driver because they are made of unique compounds to handle harsh winter conditions.
Looking to buy winter tires? Use this guide to find the best winter tires for your vehicle :
How Many Canadians Use Winter Tires?
As soon as the cold weather begins to creep in and the threat of snow is imminent, it is time to start thinking about getting your winter tires installed . The use of winter tires in Canada is on the rise. A 2018 survey by the Tire and Rubber Association of Canada (TRAC) found that 76% of Canadians use winter tires. The numbers are up from 2017, where only 66% of Canadians used winter tires. However, 2020 numbers are showing that 72% of drivers have winter tires.
Here is a regional breakdown of snow tire use in Canada as of 2020 :
Canada wide : 72%
Quebec : 100%
British Columbia : 60%
Ontario : 66%
Alberta : 59%
Manitoba / Saskatchewan : 60%
Maritimes: 84%
Why Don't Canadians Use Snow Tires?
About 40% of drivers in Canada do not use snow tires. The survey identified several reasons why some drivers are resistant to using them :
51% believe all-season tires are good enough
22% said they do not drive enough to warrant buying them
21% believe the cost is a barrier
8% had other reasons for not using snow tires
Benefits Of Snow Tires
When you install four winter tires, it can greatly improve your ability to drive in snow, frost, slush, and icy conditions – a safer winter driving experience overall. Advantages of using winter tires include :
Better traction
Improved braking and handling
Better control
Increased driver confidence when behind the wheel
Prevention of accidents and related injuries and fatalities
Fewer insurance claims
Improved road safety
When Is The Best Time To Install Winter Tires?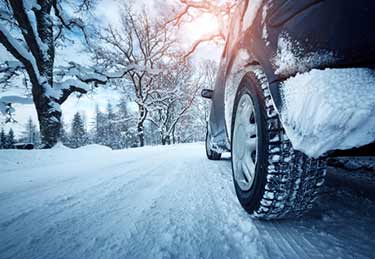 A good guideline for putting on snow tires is once temperatures hit 7°C or less, it is time to schedule an appointment to make the tire swap. Generally, this means that you will install your winter tires near the beginning or middle of November in Ontario. However, driving conditions and temperature will vary by region and from year to year. Check the forecast and book your appointment early or you could get stuck waiting to get your tires installed.
Tips For Buying Winter Tires
When buying winter tires in Ontario, it is important to be diligent and purchase high-quality tires. Therefore, it is important to shop not only based on price but also on the tire's rating and performance to ensure you get the traction you need for the driving you do.
Buy four winter tires.
Make sure all tires are the same make and model.
Ensure the tires are the correct size – tire size is embossed on the tire's side.
The cost for winter tires varies, but on average, they range from $120-$200 per tire, based on the tire's size and make.
Consider purchasing rims for your winter tires.
Have your tires installed by a professional, especially if your vehicle has ABS brakes, all-wheel drive and tire pressure sensors.
How Do I Know If A Tire Is A Winter Tire?
Drivers are reminded to look for tires marked with the peaked mountain and snowflake logo. Tires that have the Three Peak Mountain Snowflake symbol (3PMSF) have been vigorously tested for use in serve snow and ice conditions. They are approved to have met or exceeded industry snow traction requirements.
Note that M+S means mud and snow for all-season tires - they may not have been tested as winter tires; tires with only M+S labeling are not rated as winter tires.
What Are The Best Winter Tires In Canada?
Best Snow Tires and Brands
Shopping for the best winter tires in Canada? The best winter tire for you will depend on the road conditions in your area. In general, just like when you purchase other items, brand names with a good reputation are the best option. They are proven commodities and will deliver the results you expect out of a winter tire.
Top Winter Tire Brands
Here are some of the best known and reputable winter tire brands to consider :
Hankook winter tires
Goodyear winter tires
Michelin winter tires
Toyo winter tires
Dunlop winter tires
Uniroyal winter tires
Pirelli winter tires
Winter claw tires
Nokian winter tires
Cooper winter tires
Continental winter tires
Yokohama winter tires
Kumho winter tires
Motomaster winter tires
Best Winter Tires For 2020-2021
We know that you want reliable and reputable winter tires. We have put together a list of the top-rated winter tires for autos, SUVs, and trucks, according to Auto123.
Best Winter Tires in Canada For Cars in 2020-2021
Here is a look at the best winter tires in Canada for autos in 2020 :
Nokian Hakkapeliitta 9, R3 and Nordman 7
Bridgestone Blizzak WS90
Michelin X-Ice Snow
Goodyear Winter Command Ultra
Dunlop Winter Maxx
Continental IceContact XTRM
Pirelli Ice Zero Friction
Toyo GSI-6
Yokohama IG52 and 53
Cooper Evolution Winter
GT Radial Ice Pro 3
Best Winter Tires For SUVs And Trucks in 2020-2021
Michelin Latitude X-Ice
BFGoodrich T/A KO2
Bridgestone Blizzak LT
Goodyear Ultra Grip Ice
Dunlop Winter Maxx SJ8
Nokian Hakkapeliitta 3
Cooper Discoverer M+S and Snow Claw
Pirelli Scorpion Ice & Snow
Toyo Observe GSI-6
Yokohama IT GO72
Nexxen Winguard WT1
Hankook RW10 Winter I*cept X
Best Winter Tires In 2018-2019
We know that you want reliable and reputable winter tires. We've put together a list of the top rated winter tires for autos, SUVs, and trucks :
Best Winter Tires in Canada For Cars in 2018-2019
According to Auto123.com, here are the best winter tires in Canada for autos in 2018-2019 :
Bridgestone Blizzak WS80
Nokian Hakkapeliitta 9
Michelin X-Ice Xi3
Goodyear Ultra Grip Ice WRT
Toyo Observe GSi6
Pirelli Ice Zero FR
Continental Winter Contact SI
GT Radial
General Altimax Arctic
Source : Auto123.com
Best Winter Tires For SUVs And Trucks in 2018-2019
Top winter tires for SUVs and trucks :
Michelin Latitude X-Ice Xi2
Firestone Winterforce
Dunlop Winter Maxx SJ8
Yokohama IceGUARD iG51v
General Tire AltiMAX Arctic
Bridgestone Blizzak DM-V2
Continental WinterContact SI
Each of these snow tire options have pros and cons and are available at multiple price points.
How Do I Get The Best Winter Tire Prices?
Much like other products, drivers want to save money when buying winter tires. We all want affordable winter tires. Winter tire prices can vary greatly (starting as low as $120 per tire). If you are looking to invest in winter tires to have a safer drive this winter, here are some tips.
Shop around : Comparing winter tire prices is the best way for you to find the cheapest rates in your area.
Be on the lookout for deals and sales : Winter tires go on sale just like anything else. Be on the lookout for special sales and deals from local tires shops.
Shop off-season : You can often find last year's models on special or clearance sales during the spring and summer.
Check the tire rating : While price is important, do not forget to check reviews and ratings.
Shop based on value : Shopping based on value is important. You want a good value, but you also want a good quality product.
Consider used winter tires : Buying used can greatly reduce winter tire costs.
Where Is The Best Place To Buy Winter Tires?
When it comes to purchasing winter tires, you have lots of options. In addition to local tire shops in your city, here are some of the larger tire retailers to consider :
Canadian Tire
Kal Tire
OK Tire
Fountain Tire
Costco
Walmart
You can buy steel rims for winter tires in the same locations that sell winter tires. You may also be able to find rims online.
What Are Winter Tire Ratings?
Once you have narrowed down your snow tire choices, it is a good idea to look at how they were tested and rated during tests. Winter tires should be tested for dry and wet handling, ice and snow, comfort, and mileage. These tests are performed on closed tracks with unbiased experts. The tire rating will help you compare tires based on the weather conditions you will be driving in that will work best for your vehicle.
Winter Tire Safety Tips
If you have not yet put on winter tires this year, it is not too late. Winter storms can have a habit of hitting when you least expect it. When you do put winter tires on your vehicle, remember these four basic tips :
Always install four winter tires to maintain the control and stability of your vehicle.
Do not mix tire brands, sizes, or styles.
Check your tires for worn treads and damages.
Check and maintain proper tire pressure , especially in cold weather.
Installing winter tires provides Ontario drivers with many benefits – safety, more control, and cost savings on your automobile insurance.
Winter Tire FAQs
Learn more about winter tires by checking out these commonly asked questions :
Winter tires costs vary widely. It depends on many factors such as the size of tire, makes and brand of the tire, date of purchase, and many other factors. You can get winter tires for as little as $50 per tire up to $300 or more per tire. Choose tires that are ideal for winter driving conditions in your area.
It depends on how much winter driving you do. Most manufactures say tires will last six years or more. If you drive more frequently, expect them to last about four years. Using winter tires in summer will cause them to wear much quicker.
It is recommended to change winter tires to summer tires once the temperature is consistently above 7 degrees Celsius in your area.
No. You can have winter tires mounted on the same rims you use all year, but it can add wear and tear to your tires from the stretching.
While you do not need separate rims for winter tires, it is a good idea. You can get rims that are designed to withstand winter weather. Plus, it makes changing your tires easier.
Depending on where you live, studded winter tires may not be permitted; you cannot use them in southern Ontario. There are no regulations in Alberta, Saskatchewan, Nunavut, Northwest Territories, and the Yukon. Check with your province to see if they are allowed.
Yes. Many Canadians change their own winter tires. If you know how to change a flat tire, you can change winter tires. You'll need a jack, lug wrench, and breaker bar.
No, winter tire designs and features can vary. They have different tread patterns, use different materials, and are available in a variety of sizes.
Yes. Winter tires typically use more gas because of the increased grip and traction. Under inflated tires also use more gas. Make sure your tires are properly inflated.
Today, winter tires and snow tires refer to the same type of tire. The terms are often used interchangeably.
Yes. There are many online retailers and tire dealers that sell winter tires online.
Get The Best Winter Tires And Drive With Peace Of Mind This Winter
Installing winters tires will give you peace of mind you have the best tires to handle winter weather conditions. Plus, you'll qualify for a car insurance discount. Drive safe this winter!
Here Are Some Other Helpful Insurance Articles
Car Accident Reporting And What Do After You've Been In An Accident
A Guide to the Ontario Graduated Driver's Licensing System
The Total Cost To Own And Drive A New Car
Average Car Insurance In Ontario By Month, Age And Gender
<<45 Ways To Save Money On Your Car Insurance
Winter Driving Tips For Snow, Ice And Cold Weather>>