Mar 4, 2022
Your buying guide to the best SUV in 2022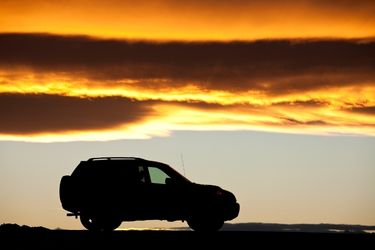 Over the last decade, SUVs in Canada have risen in popularity for many drivers.
Buying a new vehicle can be overwhelming. Today's brands are fuel-efficient, include top safety features, and can easily have additional car modifications to suit your driving lifestyle.
In 2019, SUVs and pickups account for 70 percent of the market. The last time cars outsold SUVs and trucks were 10 years prior in 2009.
Manufacturers are picking up on this trend, which means there is an abundance of new models to choose from. We researched the top make and models across Canada to simplify your buying process.
What does SUV stand for?
SUV stands for a sports utility vehicle. They are designed to have a higher seating position and sit higher up compared to cards. The majority have all-wheel drive and additional space for storage and passengers. They are better for fuel economy compared to trucks and many have off-road capability.
As the automotive industry has evolved, makers have included SUVs and crossovers – the term is interchangeable, but some crossovers are lower to the ground.
Are SUVs safer than sedans?
It's not just the added cargo room - one of the most common reasons why people choose SUVs is that they are taller and heavier than sedans, making passengers and drivers feel safer. Some models have inflatable rear seatbelts, adaptive cruise control, and blind spot detection.
3 Advantages to SUVs
There and many benefits to SUVs whether you are seeking utility or luxury, without compromising safety. Here is an overview of the top three advantages to SUVs :
More space : Whether you are an avid camper or have a family who partakes in sports, the added space of SUVs allows for extra passengers and cargo when necessary.
Enhanced visibility :The height of being behind the wheel of an SUV gives drivers a better view of the road ahead. The higher driving position allows for seeing more of the road, which can help you avoid obstructions and traffic.
Improved capability : Most models have an all-wheel drive which can be beneficial during severe weather and hazardous conditions.
How to decide which SUV to buy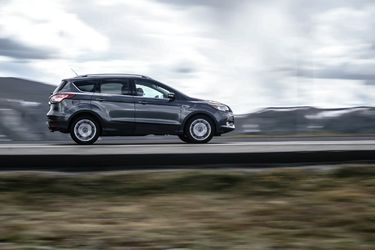 Some midsized models include a third-row seat for extra passenger space. You'll also want to research the added vehicle safety features, technology, 2WD vs AWD vs 4WD, and towing capacity. Calculating the average kilometers you drive will help you understand how much money you may be spending on fuel.
When you are deciding which model to buy, consider the different sport utility vehicle classes :
Mini : The smallest type you can get – they generally look like a smaller crossover vehicle and costs begin around $20,000.
Compact : Also known as subcompact, they often have an elevated height, upright seating, and are easy to maneuver. You'll spend on average $20,000 to $35,000.
Mid-size : Mid-size models provide power, space, safety and are common among families with kids. The average price is between $30,000 to over $50,000. Luxury models generally surpass $60,000.
Full-size : Large, full-size SUVs have plenty of power, interior space and towing capacity. They are best suited to a driver who needs to haul a trailer or a big family. They usually have a higher price tag of upwards of $85,000.
SUVs under $50,000
A good SUV does not have to break the bank in 2022. Some of the most efficient and tasteful brands can be purchased at an affordable cost. Here are the top SUVs with a base price under $50,000 in Canada.
Hyundai Kona : $22,099
Subaru Crosstrek : $23,645
Kia Sportage : $25,000
Subaru Forester : $25,395
Mazda CX-30 : $23,000
Volkswagen Tiguan : $33,395
Toyota RAV4 LE : $28,850
Ford Bronco : $30,800
Mitsubishi Outlander ES : $31,998
KIA Telluride : $33,090
Volvo XC40 : $39,950
Genesis GV70 : $41,500
Top selling compact SUVs in Canada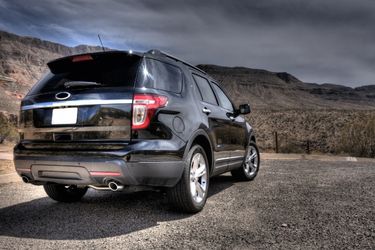 Subcompacts are ideal for families of four, have better ground clearance compared to cars, and you won't get stuck in the snow on the way to hockey practice. They also have a minimal impact on car insurance.
If you're looking for a subcompact sports utility vehicle, here are the top makes and models for you.
Toyota RAV4
Subaru Forester
Ford Escape
Ford Bronco
Jeep Cherokee
Honda CR-V
Nissan Rogue
Mitsubishi Outlander
Mazda CX-5
Volkswagen Tiguan
Source: JD Power
Best 2022 midsize SUVs in Canada
Midsized SUVs in Canada are gaining in popularity because they offer versatility and utility of a modern vehicle due to their seating capacity, the potential for towing, fuel economy, and stronger power compared to compact types. Here are the top midsize SUVs in Canada.
Genesis GV70
Subaru Crosstrek
Hyundai Santa Fe
Kia Sorento
Toyota 4Runner
Toyota Venza
Volkswagen Atlas Cross Sport
Nissan Murano
Honda Passport
Jeep Grand Cherokee
Chevrolet Blazer
Source: JD Power
Best selling full-size SUVs in Canada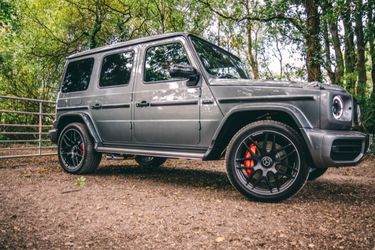 If you're looking to go big, a full-size sports utility vehicle is the best option. People buy them for the higher ground clearance, more passenger capacity, towing, and versatility in terrain. Here are the best large SUVs in Canada.
GMC Yukon / Yukon XL
Toyota Sequoia
Ford Expedition
Chevrolet Tahoe
Chevrolet Suburban
Nissan Armada
Source: JD Power
Best luxury SUVs Canada
Drivers who are seeking a bit of luxury in their sports utility vehicles will enjoy these functional yet stylish options.
MINI Countryman : A cheerful exterior design with a wide variety of drivetrain options include a plug-in hybrid that when fully charged can run for 30-minutes on pure electricity. Starting at $33,490.
Acura RDX : Prepare to take the unconventional road with the 2022 Acura RDX. Starting at $45,800 you'll enjoy a standard turbocharged engine, 10-speed automatic transmission, panoramic sunroof, and featured accessories.
BMW X3 : Designed with the largest cargo space in its class, the X3 drives like a sports sedan but with the countless benefits of an SUV. The 2022 model boasts more comfort and intuitive operation. This luxury SUV starts at $52,990.
Audi Q7 : This luxury model knows no limits with it's excellent driver's assistance, four-wheel steering, and a 'virtual cockpit' you didn't know you needed. Expect high-resolution screens, three display models, and Google Earth access.
Source: Canada Drives
SUVs in Canada FAQs
If you are searching for a vehicle with the lowest depreciation, the Toyota 4Runner reigns the lead with a 58% resale value. Runners up include the Subaru Crosstrek at 52%, Kia Telluride at 51%, and the Lexus LX at 45%.
Ford Escape PHEV has the best gas mileage for a hybrid SUV. This Escape model is the most fuel-efficient SUV with 8.1L/100km and 2.2 Le/100 km in EV mode.
The Hyundai Venue is the most popular subcompact SUV, and it costs under $25,000. It has a sophisticated profile that is ready to take on any urban jungle.
The 2022 Hyundai Kona SE is not only compact, stylish and improved technology – this automatic SUV is available for less than $23,000 in Canada.
A final word on the best SUVs
Once you find the perfect vehicle for your needs, it's time to get SUV insurance. No matter if you choose functionality over style, our team will be sure to get you the best protection for the lowest cost. Overall, SUVs offer a better value proposition for Canadian drivers. It is worth upgrading to an SUV if you are selling a used car in Ontario.