Sep 22, 2020
How Many KMs Do Canadians Put On Their Vehicles Each Year?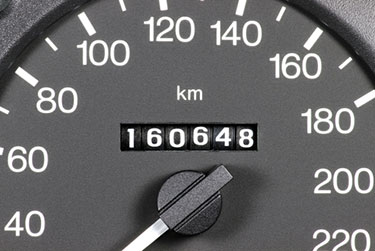 How much do you drive each year? The average car mileage in Canada can vary greatly based on where you live, your job, and many other factors. How much you drive can also affect your insurance, car maintenance costs, and how much you pay for fuel. Find out how you compare to other drivers. Here we provide you with information about the average vehicle mileage driven.
Learn more about mileage and its effect on driving with these common questions.
With proper care, cars can last between 200,000 and 300,000 km.
In Ontario, the typical mileage per year is around 16,000 kilometres.
The amount of time you spend driving can affect your Ontario car insurance. In the case of driving a low amount of kilometres, you can save money on your insurance. Since you are reducing exposure to risks on the road, you have options as a low mileage driver.
If the car is a newer model with higher mileage, it may be worth it. Modern cars typically have up-to-date technology and fewer safety issues. It's a good sign if a high mileage car is still running smoothly despite how much it's been on the road. If a car suits your lifestyle and you are committed to regular maintenance, buying a used car with higher mileage can be worth it.
Cars that have between 150,000 and 200,000 (and more) kilometres are considered high mileage vehicles.