Home > Help Centre > Information & Resources
A Simple To Follow Guide For How To Buy A Used Car
Jul 8, 2016
We've all heard the saying before – the minute a new car is driven off the lot, it depreciates in value. Just how much does it depreciate? According to Edmunds.com, a new $30,000 vehicle depreciates just over $2,500 in the FIRST MINUTE!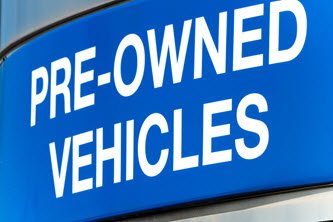 Better make that first minute of driving worth it!

On average, a new car depreciates about 11% the moment it's driven off the lot, and it continues to depreciate between 15%-25% each year. So for a $30,000 car here is how much depreciation will cost :

Cost Of Depreciation After Year 1 : Depreciates about more than $5000 – your new $30,000 car is now only worth $25,000.

Cost Of Depreciation After Year 5 : Depreciates by almost $18,000 – for a loss of about 60% of the car's original value.


Makes you want to buy a used car, doesn't it? Good news – we are going to give you all the information you need to buy a used car.

Start your engine, let's go!
Is Buying A Used Car For You?
Let's start by saying that buying used is not for everyone. Buying a used car is very different from buying new. There are a lot more considerations and even risks involved. However, there are also a number of advantages to buying used.

In fact, more people are buying used cars in Canada than you may realize. According to Driving.ca, there are more than 22 million used cars on the road today, they make up about 65% of the market and it's on the rise, a reason why car dealerships are so eager to buy back your car after a lease.

There are many situations where buying a used car makes sense :
You're on a limited budget.
You need a second car for your household.
You are buying your first car.
You are buying a car for your new teen driver.
You want to keep costs down and make a sound financial decision.
You don't want to get tied up in a long term lease or financing agreement.
What Are The Benefits Of Buying Used A Car?
Many people still have a distorted view of the used car buying process. They envision buying a beater that always breaks down and is riddled with mechanical issues. This is not the case today (in most instances).

Buying a car today is vastly different from when your parents bought used many moons ago. Here are the benefits of buying used :
Cost effectiveness : Purchase price is one of the main factors for people buying used. Many of us simply can't afford to or don't want to spend $30,000 on a vehicle. The average price of a used car in Canada is half of this, at about $13,000.
More options : Buying used opens up your options. You can buy vehicles from multiple dealers, different makes and models, and different years.
High quality used vehicles : There is no shortage of high quality, low kilometre cars to choose from, many of which are just returned after a lease.
You can get exactly what you want : When you shop for used, you can get exactly what you want. Whether you want a '09 Honda Civic, '05 Ford F-150, or '12 Nissan Pathfinder, you can find one.
You can find a car within your budget : You can also shop based on budget. Whether you want to spend $5000, $15,000 or any number in between, you can find many great vehicles that will fit within your budget.
Better investment : Used cars don't depreciate in value as quickly as new. You will retain more value, and you will be able to recoup more of your money if you decide to sell.
Where Are The Best Places To Shop For A Used Car?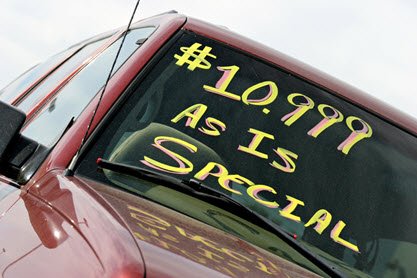 There are many places where you can shop for used cars. Today, the internet has become one of the most popular options to shop for a used car, but it's not your only option. Auto dealerships, used car lots, newspaper ads, local auctions, and private sales are also options to consider.

Here are some of the best online sources where you can start your search for a new used car :
Becareful When Buying Used Cars Online
As with any other purchase you make online, you need to be careful about who you do business with. Watch out for unlicensed dealers, online scams, and sellers looking to take advantage of you. Here are some quick tips :
Seller : Always verify a seller's credibility.
Verify VIN : Verify the VIN number of the vehicle and have it inspected.
Checkout car : Never buy a car sight unseen – always check it out in person.
Car information : Get as much information as possible about the vehicle<./li>
Don't pay in advance : Never pay before you get the vehicle.
Compare : Compare car pricing and options using multiple websites.
Too good to be true : If the deal seems too good to be true, then it probably is.
Remember, if something doesn't seem right, then it's probably not. The beauty of buying used is that even if you back away from a deal, there will always be another one.
How To Research A Used Car's History
So, you have an idea of the type of car you want, now it's time to spend some time researching the list of cars you are considering. The good news is there are countless resources today you can use to learn about the vehicle you are considering. Here are some to use :
What To Consider When Test Driving A Used Car
Always test a vehicle you are considering, new or used. A test drive is more than just driving around the block and seeing if the car is comfortable to drive. It is an opportunity for you to inspect, assess, and test out the vehicle.

It's always a good idea to bring someone else with you to provide you with a second opinion. Try to bring someone who knows cars. Here is what to consider during your test drive :
Desired car features : Beforehand, know the features that are important to you.
Take notes : Consider bringing a notebook to write notes about the vehicle.
Inspect : Do a thorough visual inspection of the car – interior and exterior.
Sit inside : Get in the car, assess your comfort level with the seats and ergonomics. Make note of the interior features, size, etc.
Test drive : Assess how the car feels. How does it drive – hit the brakes, accelerate, put it in park, drive in reverse.
Take your time : Don't rush the process – give yourself enough time to properly assess how it feels to drive the car and how it runs.
Go to your mechanic : If possible – take the car to a mechanic to check under the hood.
Questions To Ask The Seller About The Car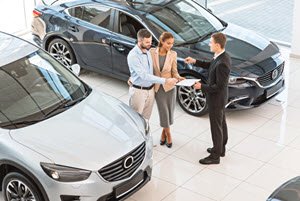 Gathering as much information as possible is the key to making a solid used car purchase. One of the best ways to do this is to ask the seller questions – lots of them!

Here are some questions you could ask the seller :
Reason for selling : Why are you selling the car?
Accidents : Has the vehicle been in an accident?
Repairs or modifications : Has anything been repaired, replaced or modified on the car?
Owners : How many owners has the vehicle had?
Fuel efficiency : How is the gas mileage on the car?
Maintenance : Did the car have regular oil changes and maintenance?
Warranty : Is the vehicle still under the manufacturer's warranty? If an issue exists, can it be fixed before the purchase?
Cash discounts : Will they consider a cash discount?
Certified pre-owned : If the car is certified pre-owned – ask to see a copy of the inspection report.
Trade-in : If you are buying from a dealer – are they willing to take a car as a trade-in?
Ask as many questions as you have. If the buyer gets annoyed, agitated, or is trying to close the deal quickly, it could be a sign they are hiding something. Remember, you can always walk away.
How To Negotiate When Buying A Used Car
If you've found a car you want to purchase, it's time to negotiate. Rule number one is to always negotiate. The asking price is very seldom the firm final price. It's called an asking price for a reason.

Here are some tips for negotiating :
Know the current market value of the vehicle : Use Kelly Blue Book, Auto Trader, and Canadian Black Book to get a good idea of how much you should pay.
Consider value for the price : There may be other things such as the inclusion of winter tires, low mileage, wear and tear that will factor into the price.
Know your budget : Know your budget and stick to it. But this doesn't mean you have to tell the seller what your top dollar is during the negotiation.
Eliminate emotion : Negotiate based on logic and have confidence in your offer.
Don't be afraid to counter-offer : Negotiations are about going back and forth, so don't be afraid to counter any offer made by the seller.
Avoid making a rash decision : Always give yourself enough time to weigh your options and make a decision.
Be prepared to walk away : You have other options, and if the deal is not what you want, walk away. Never agree to a deal that makes you uncomfortable.
What Are The Financing Considerations When Buying A Used Car?
There are two main payment options when you buy used :

Keep in mind that financing a used vehicle will increase the overall cost of the vehicle as you will have to pay interest and other finance fees. If you plan to finance, shop around to find the best option. Consider the dealer, your credit union, or your bank to get the lowest financing rates.
Used Car Insurance Considerations
An often overlooked consideration when shopping for a used car is auto insurance. Once you have an idea of the vehicle(s) you are interested in purchasing, it's always a good idea to get a car insurance quote so you will have an idea about how much it will cost in insure the vehicle, especially if it's a vehicle that is very different from the make or model you are used to driving.

Knowing how much it costs to insure a vehicle when exploring your options allows you to get a better sense of the total cost of driving (payment, insurance, gas) per month, something that can factor into your approach to negotiating.

Planning to buy a used car? Get a free used car insurance quote online today!
Other Helpful Driving And Car Insurance Articles
What Are The Cheapest Cars To Insure?
G1, G2, G - Ontario's Graduated Driver's Licensing System Guide
Top 10 Tips To Save On Car Insurance
Important Changes To Ontario Car Insurance In June 2016
How Are Ontario Car Insurance Rates Determined?
Top 15 Ontario Driver's Licence Questions


<<15 Best Ontario Restaurants Worth A Drive This SummerIntact Introduces Uber Ridesharing Insurance>>