Jun 16, 2021
Find Out How Much Your Car Is Worth On A Trade-In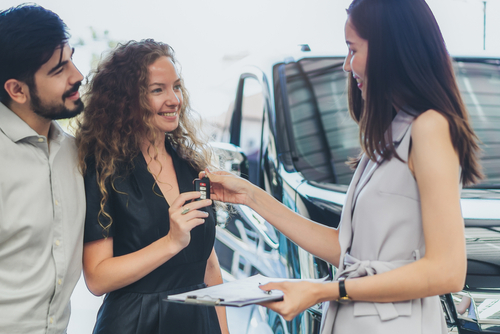 One of the most cost-efficient ways to get a new vehicle to find the trade-in value and put the money towards a new ride. According to a recent study, 45% of car purchases in 2019 included a car trade-in.
Dealers across Canada are looking for good used cars to resell. If you bring in a well-maintained vehicle, it can be worth a lot and help you finance your next one. But how can you be sure that you are getting the best trade-in value?
Learn how you can find how much your car is worth and how you can get the best price for it.
What Is Trade-In Value?
Trade-in value is a price a dealer would offer you for a vehicle you are looking to put towards another one at a dealership, or if you want to sell a car in Ontario. The value is aligned with what the cost would be at a wholesale auction (the amount it would sell for at an auction with interested retailers). A dealer may offer a higher amount, if the automobile is highly desirable.
How Does Car Trade-In Value Work?
When you bring a vehicle to the dealership, the value is subtracted from the price of the new one.
It's important to understand the trading in does not always give you the highest profit turn around. Dealers pay lower prices on trade-ins because they want to turn around and sell the it for a decent profit. However, trade-in is the most convenient way to get rid of your current one and if you are in the market for a new one.
Be sure to have the used vehicle information package.
How To Trade-In A Financed Car
It's common for drivers to trade-in a financed vehicle in Canada. Dealerships have no problem accepting your car if it is not paid off yet. It's important to understand that the loan will not disappear once you trade-in, regardless if you own $3,000 or $300. The remaining balance must always be paid off.
If you are trading in a vehicle that already has a loan, the dealer will take over the loan and pay it off. For example, if you owe $5,000 on your current vehicle, and they offer you $6,000, the $5,000 will pay off your loan. Dealerships will also handle paperwork such as the ownership and the used vehicle information package.
However, when the amount you owe is more than the dealership will offer for the trade-in, this is an upside-down car loan. In this case, the old loan will become part of the new one. For example, if you owe $10,000 on a vehicle and the dealer offers you $6,000 for the trade-in, they will take the remaining $4,000 and roll it into the new loan.
How To Check The Trade-In Value Of Your Car
One of the easiest ways to find out the trade value of your car is to check online.
Here are some resources to find out your value in the comfort of your home :
Since 1955, the best-known provider for vehicle value in the automotive industry is Black Book. They provide relevant and accurate vehicle pricing information.
AutoTRADER has an online tool where you can compare the cost of trading, buying, or selling your automobile.
KBB (Kelley Blue Book) will help you compare prices on new and used vehicle like a pro. They also have reviews and rating available.
Another option is to bring the vehicle directly to local dealerships and see what they will offer you for the vehicle. You'll also get a chance to view their current inventory and look at similar models of your car for price comparison.
How Do Dealerships Determine What Your Car Is Worth On A Trade-In?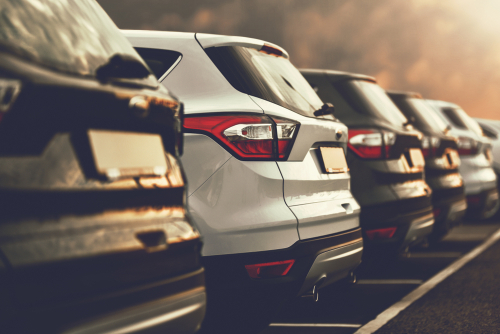 Dealerships tend to focus on the basic transportation needs and finding a budget-friendly vehicle. Many buyers are not interested in paying extra for upgraded packages, so they rarely add value to your trade-in or private sale.
Keep in mind there is no such thing as exact pricing regarding trade-in value. The amount can change based on the vehicle model, dealers' inventory, and ability to resell the vehicle. Take the automobile to multiple lots to see what they will give you – it will help you understand the low-end and high-end values.
6 Tips To Get The Best Trade-In Value For Your Car
Everyone wants to get the best value for their vehicle. By following these six tips you can improve the amount you'll be offered when you go to the dealership.
Car maintenance : Stay up to date with your scheduled car maintenance. Not only does this help the vehicle run better and prevent rust, it is an opportunity to spot potential problems.
Tidy up : Consider getting it detailed before you get a trade-in value. Fixing minor scratches and flaws can also benefit the value. Remove personal items from the vehicle before you bring it to dealerships.
Shop around : Along with watching the market, compare the cost of your current automobile from at least three different dealerships and get written quotes. Use the highest amount for the basis of future offers.
Sales tax : Don't forget to include the sales tax when you receive an offer. For example, if your trade-in is valued at $5,000 and you buy a $20,000 vehicle, you will pay the tax on $15,000.
Negotiate : Don't be afraid to negotiate the trade-in price separate from the new vehicle. To get the best deal, keep the trade-in and purchase negotiations separate and compare each price.
Review before you sign : After you negotiate, review the contract and confirm you are getting the agreed-upon price.
When you begin to move onto the phase of purchasing your next car, you'll want to check out various auto insurance quotes in your provience.
Factors That Impact Your Trade-In
There are a few things that can harm the trade-in of your vehicle. This can include :
Mileage
What season or time of year it is
Year, make, and model
Exterior and internal condition
Added features or equipment
Different places will have their own formulas to calculate trade-ins, so be sure to bring your vehicle to a few different dealerships to get a comparison.
What Vehicles Are Worth The Most On A Trade-In?
Depending on the type of vehicle you drive, you may have a better experience with trading in. Typically, vehicles will hold their value because they are considered rare, reliable, and durable.
SUVs are known to keep their value better than sedans. Popular models such as the Subaru Forester, Honda CR-V and Toyota RAV4 do quite well because they are robust and more practical.
Can I Trade-In My Car For A Lease?
Although down payments are not necessary when you lease a vehicle, using the money you receive from a trade-in can help reduce the monthly payments toward it. However, it won't save you much on the interest charges. It is not recommended to use trade-in cash towards a lease because you'll have a higher risk of loss, if anything happens to the vehicle.
Is Trading My Car Worth It?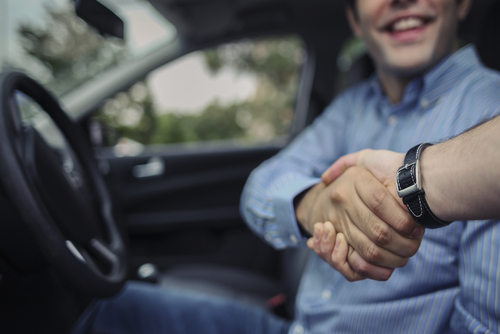 Many drivers in Canada want to know if it is worth selling a car versus trading it in. If you're looking to save time and are comfortable with negotiating with a dealership, it is worth trading it in. You'll be able to get back on the road faster with a trade-in, but you may lose out on some pocket money. Here is a glance at the pros and cons.
You may want to trade-in your vehicle if :
You don't want to spend time advertising it.
The dealership offers to complete the registration and all paperwork involved.
You want a quick transaction at one dealership, not dealing with multiple potential buyers.
If you have an active loan on the vehicle, you can roll the balance of the old one into a new loan but be mindful about being over budget.
You may consider selling privately if :
You want to get a better sale price for it.
You have an older car that may not get accepted at a dealership.
You have time to share and post it for sale.
Car Trade-In Calculator
It's not only the listed price of a automobile that matters – it's important to know what it sold for. By using a car trade-in calculator, you can get a realistic idea of how much your car is worth based on the price that similar models sold for in your local area.
Before you use the calculator, you will need :
Make, model, year, and trim
Upgrades or specific features
Mileage
Postal code
Once you have that, it's time to calculate the value.
Vehicle Trade-In FAQs
Yes. If your vehicle is clean when you bring it in for an estimate, a dealer is more likely to offer more money. Would you consider buying a used car that was poorly maintained? Didn't think so.
Even a vehicle with high kilometres that has been well maintained can be traded in over 100,000 km, but you'll want to keep it in the five year mark. There are more buyers in the market during the first two quarters of the year. Aim to get your trade-in to dealerships as soon as possible in late winter and spring.
The best mileage to trade-in a car is between 80,000 and 120,000km. If you can get it in before 100,000 km, you'll get the best deal. But don't forget a high mileage car that has been maintained properly will get a good price.
It is suggested to pay off the amount you still owe before trading in, but you can roll over the amount onto a loan with your new car.
Trading your vehicle in is a great idea if you value convenience over getting the most value. If you prefer more money, consider selling it and be prepared for extra leg work.