Mar 23, 2020
A Guide On How To Your Car In Ontario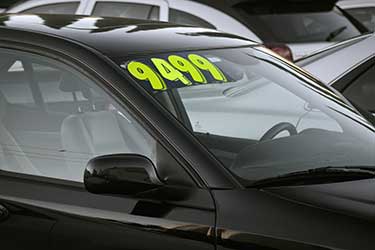 Thinking of selling your car? Not sure where to start? There are a number of important steps you need to take to legally sell your car in Ontario. Should you sell your vehicle privately, or trade it in at a car dealership? What steps do you have to take?
Here, we will outline the process of selling a car in Ontario. You will learn :
The process for selling a used car.
How to sell a car privately.
Tips for selling your car.
Answers to common questions about selling a used vehicle.
What To Do Before You Sell A Car In Ontario
Choosing to sell your car privately is a popular decision. It has its advantages. But there is also a lot of information to brush up on. There are steps you need to take to sell your vehicle. Here are some key things you will need to determine when selling your car private :
Vehicle value : How much is your vehicle worth? How much are you listing it for? What is your rock bottom price?
Preparation : What things do you need to do to get your vehicle ready for sale? Are you going to sell as is?
Listing : Where are you going to list your vehicle for sale? What websites?
Timeline : How quickly do you want to sell the car? Can you afford to wait for the right offer?
What Is The Process Of Selling A Car Privately?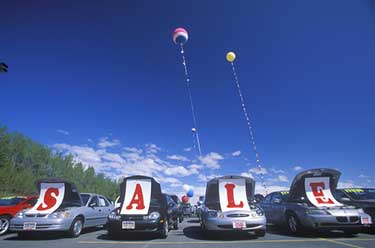 There are a series of steps you need to complete the process to selling your used vehicle :
Decide to sell your vehicle privately
Prepare your vehicle for sale
List your vehicle for sale
Field offers from buyers
Negotiate and agree upon a sale
Give the uVIP package to the buyer. Complete the information on the package
Complete the Application for Transfer portion on the vehicle registration. Detach and give this to the buyer.
Provide buyer with the Safety Standards Certificate (if required)
Remove your license plates from the vehicle
Transfer funds
What Documents Do I Give To The Buyer When Selling My Car?
Here are the documents you give to the purchaser of your vehicle :
A signed bill of sale
Completed Application for Transfer
What Documents Do I Keep When Selling My Car?
Here is what you keep when you sell your vehicle :
How To Protect Yourself When Selling A Used Car Privately
Whether you are buying a used car or selling one, you need to protect yourself. Here are some tips to protect yourself when selling :
Do your research : Understand the process for selling your vehicle.
Know your cars worth : Understand what your vehicle is worth in its current state.
Watch out for scams : There are scammers out there. Be conscious of people who may be trying to take advantage of you.
Don't give into pressure : Brush up on your negotiation skills. Don't give into the pressure of accepting a low ball offer.
Follow all laws : Follow all rules and laws in Ontario for selling your car.
Make sure all documentation is in order : Properly fill out all paperwork.
Don't make any false claims about your vehicle : Be honest about the current state of your vehicle. Don't make false claims in the vehicle listing.
What Are Some Tips For Selling A Used Car To Maximize Value?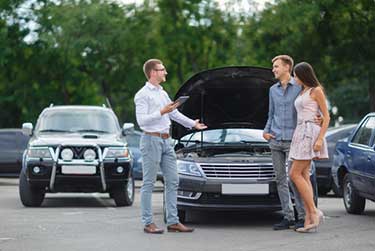 We all want to get the best price possible when selling a car. There are certain things you can do to boost the value of your car when selling. Here are some tips for selling a car privately :
Take care of your vehicle : How you take care of your vehicle when you own it will affect how much you sell for.
Take great photos : Taking good photos of your car can get the attention of buyers. Take multiple pictures from a variety of angles.
Clean your vehicle inside and out : Make your vehicle as presentable as possible. Clean your vehicle. Consider getting it professional cleaned.
Minor repairs : Make minor repairs that can boost your car value. Speak with your mechanic about your options.
Know how much your car is worth : Undervaluing your car is one of the quickest ways to lose money on the deal. Know your car value.
Price to negotiate : Don't list your vehicle for your rock bottom amount. Expect buyers to negotiate. List the vehicle at a fair ideal price. But have a slightly lower price you are willing to accept.
Write a great ad : Writing a great ad can help you get your asking price. Be engaging, include all required information and list your ad on popular websites.
Should I Sell My Car To A Dealership?
Many people consider selling their vehicle to a car dealership. It's an alternative to selling privately. One of the reasons to sell to an auto dealer is the process is simpler. You won't likely have an issue finding a dealership to buy your car.
But, you will likely not get as high of an offer. Dealers will make you an offer so they can buy the vehicle and flip it for a profit. Expect less money. But, if you need to sell quickly and hassle-free it's a viable option. You could also use your vehicle as trade-in value if you want to get a new vehicle.
What Are Some Tips For Selling Your Used Car To A Dealership?
Use these tips if you want to explore the option of selling your vehicle to a dealership :
Know your cars current value
Get your vehicle in as good of shape as possible
Negotiate on price
Get offers from multiple dealerships
Consider selling to a dealership network
What Do I Need To Know About Selling A Car "As Is"?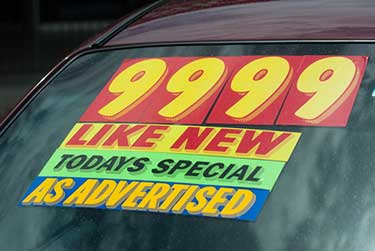 Many people sell a used car "as is". Selling a car "as is" means you are selling it in its current state. Once you transfer ownership to the buyer, it is the buyer's responsibility. If something goes wrong with the vehicle, it's up to the buyer to deal with it. The seller has no obligation once the sale is complete.
If you choose to sell your car "as is" :
Be upfront and honest about the current state of the vehicle.
Clearly state the vehicle sale is "as is" in the ad.
Make sure you write the car is sold "as is" on the bill of sale.
If you sell the car "as is", buyers will expect the car requires some work. This also means they will expect to pay less. You will have less negotiating power when you sell a car "as is". Adjust your expectations for the sales price accordingly.
Do I Need A Contract For Selling A Used Car?
Yes. You are making a legal sales transaction. You need a record of the sale. It is most commonly in the form of a bill of sale. It can also be an agreement letter for selling a car. Include the following information in the contract :
Name and address of the buyer and seller
Date
Vehicle information number
Made, model, year, and colour of the vehicle
Sale price
Signatures of the buyer and seller
You can also include additional such as payment terms, vehicle odometer reading, and conditions of the sale.
What Impacts My Car Value When Selling It?
There are many things that can affect the value of your car. Consider the following when determining a sales price :
Make, model, year
Reliability and safety rating
Options, trim package, and add-on features
Vehicle accessories and modifications
Rarity
Accident history
Condition (damage, dings, scratches, interior tears)
Work required (does it need new brakes? Do parts need replacing?)
Selling price for other similar vehicles in your area
Demand for used cars
Ontario car insurance costs
Selling A Car FAQs
Want to learn more about how to sell a car in Ontario? Check out these additional frequently asked questions :
It depends on your objective. If you want to get the most money, selling privately may be your best option. If you want to sell quickly, selling to a dealership may make the most sense.
It depends on the age of your vehicle. If you do require a safety, you will need to get this from a licensed mechanic. Visit a mechanic that is an Ontario Motor Vehicle Inspection Station.
Yes. When you sell your vehicle, you keep your license plates. It's up to the buyer to get their own plates when they register the vehicle.
It's always a good idea to do a vehicle inspection before selling. This will help you understand any issues and how this could affect your vehicle value. Fixing some of the issues can increase the asking price.
There are lots of ways you could accept payment when selling your car. Some are safer than others. The safest option is to accept a certified cheque or money order. Cash is also a safe option. Personal cheques could bounce. The promise of an e-transfer could fall through.
Yes. Cash is one of the best methods for accepting payment. But, it is really personal preference for how you want to get paid when selling your vehicle.