Jun 25, 2020
Ontario Car Safety Inspection Guide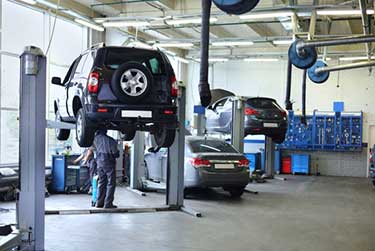 A car safety inspection is always worthwhile. Before investing in a vehicle or selling one, you should be aware of the vehicle's overall condition. To do this you can get a safety standards certificate.
Are you buying a used car or selling a used car in Ontario? You should know about getting a car safety inspection and getting a safety standards certificate. You'll likely need one to complete the sale or get your vehicle on the road.
In this blog we provide you with a definition of the safety standard certificate. Learn about when you need a car safety inspection, where to get one and how it connects to your car insurance quote.
What Is A Safety Standard Certificate?
A safety standards certificate is a document that outlines the health of a vehicle. You need it to get a license plate for a vehicle. The certificate proves a vehicle meets the minimum required safety standards in Ontario. The certificate does not guarantee the condition of the vehicle. It does not act as a warranty when you purchase a used vehicle.
Do I Need A Safety Standard Certificate?
You need a car safety standard certificate when you buy or sell a used vehicle through a private sale. You can buy used vehicle and register it without a certificate. You cannot get plates for it without a safety standards certificate.
When Do I Need A Car Safety Inspection In Ontario?
There are four instances when you need to get a car safety inspection. Here is when you need an inspection :
How Much Does A Vehicle Safety Inspection Cost?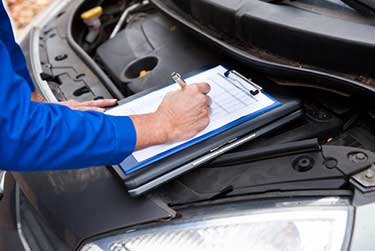 The vehicle safety inspection cost depends on where you get the certificate. The cost of the inspection and certification is different at each Motor Vehicle Inspection Station. They set the price independently. Cost is not set by the government of Ontario. Shop around to find the shop that offers the best price.
Does The Seller Have To Provide A Safety Standards Certificate?
No. Private vehicle sellers do not have to provide you with a certificate. You can request one to be part of the sale. If the seller doesn't provide a certificate, you will need to get one by getting the car inspected.
Where Can I Get A Vehicle Safety Standards Inspection?
There are many locations in Ontario where you can get a safety standards certificate. Most mechanics and local auto shops offer the service. The inspection station must be licensed by the MTO. Locations will have a sign saying they have Motor Vehicle Inspection Station designation.
How Do I Get A Safety Standards Certificate?
To get a certificate, your vehicle needs to pass the inspection. All vehicles must pass the Passenger/Light-Duty Vehicle Inspection Standard. Upon completion, you will receive the certificate.
What Is Part of The Vehicle Safety Inspection Checklist?
Vehicles go through a thorough inspection. The car safety inspection checklist includes these components :
Powertrain
Suspension
Brake System
Steering
Auxiliary equipment
Lamps
Electrical system
Body
Tires and wheels
Coupling devices
Road test
What Happens If My Vehicle Doesn't Pass The Car Safety Inspection?
If the vehicle doesn't pass, the owner will not be able to register it. This means you will not be able to drive the vehicle until the repairs are complete.
Car Safety Inspection FAQs
Have more questions? Check out these additional questions about the safety standard certificate and inspection :
The inspection takes about 90 minutes to complete. It may take longer depending on the location.
Yes. You can sell a used vehicle without the inclusion of a safety standards certificate. It is common for sellers to include it as part of the used vehicle information package. Without a certificate, buyers may be reluctant to make an offer.
A car safety inspection is a test to check if your vehicle meets the minimum safety standards. If your vehicle does not meet the standards, you will not be able to drive your vehicle.
There are many things that could cause you to fail a car safety inspection. Some of the most common examples are worn out brakes, exhaust leaks, bad suspension and steering, tires with no grip, and leaks.
The certificate is valid for 36 days after the inspection is complete. If you fail to register the vehicle within this time period you will need to re do the inspection before you can register your vehicle.
No. Most minor issues will not prevent your vehicle from failing the test. You don't have to worry about minor surface issues such as small rust spots, dents, or small windshield cracks.
Yes. You do not need a safety standards certificate if you are transferring vehicle ownership to your spouse.
No. A safety check is not the same as a safety standards certificate. A safety inspection only tests to ensure a car is safe to drive. The certificate inspection is more thorough. It also tests steering, braking, lights and more.