Oct 29, 2020
What You Need To know About Vehicle History Reports In Canada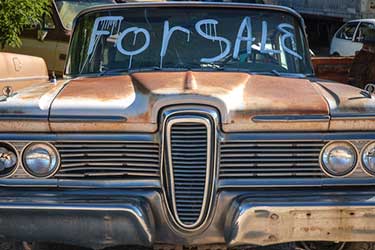 You're in the market for a used vehicle and you think you've found the one. It's the right colour, style, its in your price range and you are ready write up the paperwork. Not so fast.
buying a used car has a few more considerations than buying new. If you are not careful, you could have a lemon on your hands. Before you sign on the dotted line, its critical that you check the vehicle history report.
Here we'll explain the importance of vehicle history reports, how to get them, who offers them, and the type of information they provide.
What Is A Vehicle History Report?
A vehicle history report is a document you can obtain when purchasing a used car or transferring car ownership. It provides you with important information about a vehicle's history. This includes information about ownership, accidents, repairs, and maintenance. You will need the vehicles VIN to get a VIN check report. It also often referred to as a used car vehicle history report.
How To Get A Vehicle History Report In Canada
There are a number of ways you can go about getting a vehicle history report :
Ask the dealership : If you are buying from a car dealer, simply ask them for a copy.
Ask the seller : If a person is selling a car privately, ask them for a copy of the report.
Get the report yourself : If you have the VIN of the vehicle, you can request a VIN report from a number of websites online such as CARFAX.
If a car dealer or private seller are reluctant to provide you with a vehicle report or the VIN to check it yourself, this is a red flag. There may be something wrong with the vehicle they don't want you to know about.
Can I Get A Free Vehicle History Report In Canada?
Yes, its possible to get a completely free vehicle history report. Often, the seller of a vehicle will provide them along with the used vehicle information package.
As an alternative, there are a number of websites that offer free versions of vehicle history reports. However, these free reports are limited in the information they provide. You'll get a snapshot of the car's history, but not the entire story.
You can also check the recall database from Transport Canada
Where Can I Get A Free Vehicle History Report?
Here are the websites where you can get a free vehicle history report online in Canada :
How Much Does A Vehicle History Report Cost?
CARFAX is the premier company to buy a vehicle history report. You can purchase a CARFAX Canada verified report for $54.95 plus tax. You can also purchase a CARFAX Canada claims report for $39.95 plus tax. But, this report does not include a lien search.
What Is Included In A Vehicle History Report?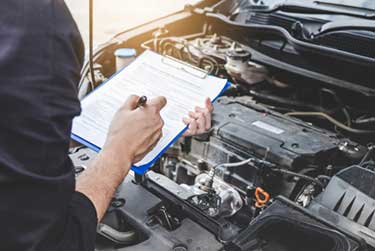 The value of buying a vehicle history report is you will get a thorough overview of the history of the vehicle. The report will include the following information :
Accidents or accident free status
Total loss, salvage, or rebuilds
Theft
Structural damage, weather damage
Vehicle repair and maintenance records
Open recalls on the vehicle
Odometer reading
Airbag deployments
Registration records
U.S. and Canada import records, U.S. History (if applicable)
Ownership history
Vehicle History Report FAQs
Vehicle history reports can play a big role in your purchase decision. Here are some additional questions about these reports :
Yes. Its common for buyers to ask private sellers for the vehicle history report. You can also get a free report online using the cars VIN. Tread carefully if a seller is hesitant to provide you with a report.
No. You cannot use a licence plate to check the vehicle history. Licence plates can be moved from vehicle to vehicle. You will need the vehicle VIN.
CARFAX is the leader when it comes to vehicle history reports. It provides the most thorough reports and has a strong reputation within the auto industry.
A vehicle history report shows an overview of a vehicle's history. It can tell you if a vehicle has been in accidents, had recalls, and provides other information about vehicle damage. It is an invaluable resource that can help you decide about whether or not a vehicle is worth purchasing.
Yes. Vehicle history reports are a legitimate document that plays an important role in the sale of a vehicle. It benefits sellers and buyers. As a seller, it shows your vehicle is legitimate and it can help you sell you vehicle quicker. As a buyer, it can let you know if there are any issues with a vehicle before you decide to purchase it.
It's A Good Idea To Get A Vehicle History Report
Whether you are looking to buy or sell a used car, getting a vehicle history report is recommended. The report ensures both parties are well aware of the vehicle condition and history prior to agreeing to the sale.
Here Are Some Other Articles You May Be Interested In
VIN Number Guide : How To Check And Understand Your VIN
Car Maintenance Tips 101
Things To Know Before You Cancel Insurance
Demerit Points In Ontario
Collision Insurance Explained
<<Is One Way Insurance Enough?
Accident Benefits In Ontario And What's Covered>>