Compare The Best SUV Insurance Rates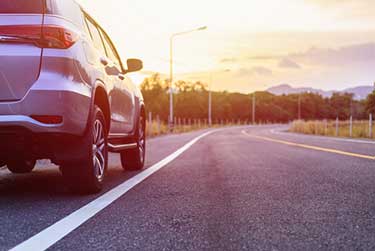 Are you shopping around for SUV insurance quotes? The SUV has become one of the most popular vehicle types in Canada. We know you want to find the best SUV insurance rates and coverage. At ThinkInsure, we make it happen.
Sports utility vehicles are ideal for all types of drivers. They give you the added cargo space, functionality and seating while still driving like a car. Plus, they come in many shapes and sizes - compact, mid-size, full size, and luxury models.
Another reason they have become so popular is SUV insurance rates are affordable. We'll help you quickly compare SUV insurance quotes and ensure you get the best rates and coverage for your driving needs.
Get SUV Insurance With ThinkInsure
At ThinkInsure, we can help you get the best SUV insurance. Get the coverage you need at affordable prices. Plus, you'll experience the advantage of working with our expert team of insurance brokers:
Get Coverage For All Types Of SUVs : Whether you drive a luxury or mid-size SUV, we can get you the right coverage for your unique needs.
Get Expert Advice About Insuring Your SUV : Have questions about your policy? Need clarification? Our insurance experts are your trusted insurance advisors.
Combine Coverage For Even More Savings : Combine all vehicles and your home or renters insurance to qualify for even more insurance savings.
Compare Quotes To Get The Cheapest Rates : We'll compare quotes from multiple insurers to find you cheap SUV insurance rates.
What Is SUV Insurance Coverage?
SUV insurance coverage is no different than the insurance coverage you would receive with other vehicles. You'll have the same policy options and coverage limits to choose from.
How Much Does SUV Insurance Cost?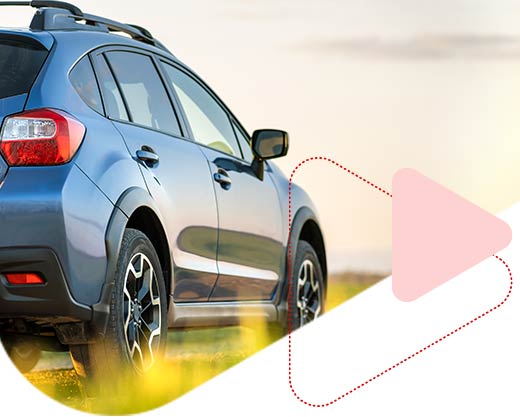 SUVs are considered to be the least expensive to insure compared to most sedans, trucks and sports cars. They are an affordable insurance option because of their safety features and reliability. The cost for SUV insurance depends on many factors such as they type of SUV, make, model, year, safety rating as well as your driving record, age, location, and more.
Compare SUV insurance quotes to get an accurate cost comparison.
Does An SUV Cost More To Insure?
Typically an SUV will cost less to insure than many vehicles. Whether or not they will cost more to insure will depend on a case by case basis. Get a quote to compare SUV quotes with other types of vehicles.
What Are The Cheapest SUVs To Insure?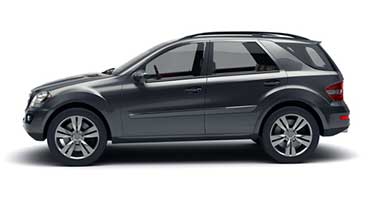 SUVs offer some of the best insurance rates. According to Insurance Business Canada, here are some of the most affordable SUVs for insurance :
Hyundai Santa Fe Sport
Dodge Journey
Jeep Wrangler
Ford Escape
Mazda CX-5
Jeep Cherokee
Nissan Rogue
Chevrolet Equinox
Honda CR-V
Toyota RAV4
Read more about the cheapest cars to insure.
What Is The Most Expensive SUV To Insure?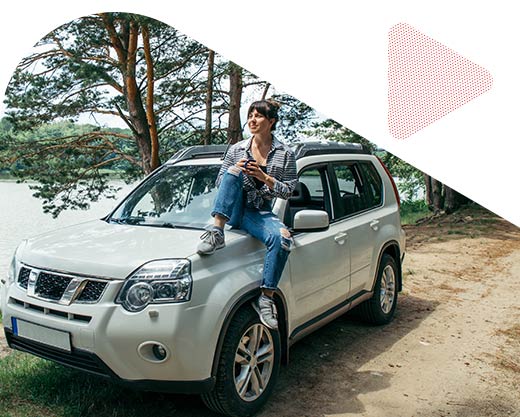 The most expensive SUVs for insurance tend to have a higher price tag, have a sportier design and performance and have other luxury features. They also have more advanced vehicle features which make them more expensive to repair.
Some of the most expensive SUVs to insure are :
Land Rover Range Rover
Cadillac Escalade
Porsche Cayenne
Tesla Model X
BMW X6
Volvo XC90
What Are Some Of The Cheapest Used SUVs To Insure?
Used SUVs are an affordable auto insurance option. Used vehicles are generally more affordable to insure than new. SUVs are no different. Here are some of the cheapest used SUVs to insure :
Jeep Wrangler
Nissan Murano
Subaru Forester
Ford Escape
Hyundai Santa Fe
Compare quotes to find the cheapest used SUVs for your driving situation.
Tips To Get Lower SUV Insurance Costs
The SUV you choose to drive is only one of many factors that will impact your insurance costs. Use these tips to get lower SUV insurance costs:
Increase safety features : The more safety features the better. Vehicles with strong safety ratings generally are cheaper to insure.
Install an anti-theft device : Reducing the risk of theft will reduce your insurance costs.
Choose an SUV with lower insurance rates: Choose a make and model that is regarded as more affordable for insurance.
Choose used over new : Used SUVs are cheaper than new SUVs for insurance.
Increase your insurance deductible : Increasing your deductible will lower your insurance rates.
Compare SUV insurance quotes regularly : Compare SUV insurance quotes when purchasing/ leasing a vehicle and each time your policy comes up for renewal.
Factors That Affect SUV Insurance Rates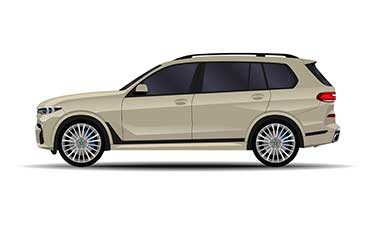 There are many factors that have a direct impact on SUV insurance rates, including :
Safety rating : Some SUVs can have poor safety ratings. This can increase your rates.
Repair costs : How much an SUV costs to repair is considered by insurance companies when setting rates.
Vehicle price : The higher the price tag, the more insurance will cost.
Theft : SUVs that are more frequently stolen are greater risk, and cost more to insure.
Make, model, age : The SUV make, model, age, and features all impact rates.
Clear rating : The likelihood an SUV will be involved in a claim and the cost of the claim is considered by insurers.
How Do I Find An SUV With Low Insurance Rates?
Getting low insurance rates is important to most SUV drivers. The best way to save on your premium is to perform an SUV insurance comparison. Compare rates and coverage for your SUV from a number of insurers.
At ThinkInsure, we make comparing SUV insurance quotes and coverage quick and easy. You tell us about your vehicle and we'll compare rates from the best insurance companies in Canada. Our team will help you get an SUV cheap on insurance with the coverage you need.
SUV Insurance FAQs
Here are some of the top questions asked about SUV insurance quotes, rates, and coverage :
It depends. Some SUVs are cheaper to insure than cars. Insurance costs vary by make and model being compared.
SUV insurance rates are often cheaper than many makes and models of cars and trucks. Luxury SUVs tend to be more expensive to insure.
In general, SUVs have the cheapest insurance rates. Some sedans many be more affordable. Always do a comparison to see how different SUVs and sedans compare.
SUVs and cars are treated similarly when determining rates. Vehicle features, safety rating, repair costs and many other common factors are used to set rates.
Even though luxury SUVs tend to cost more for insurance than other SUVs, you can still save. The cheapest luxury SUV to insure will depend on your driving history, the vehicle make, features and other factors. Always get a quote to compare insurance rates.
The Jeep Wrangler, Toyota RAV-4, and Honda CR-V are regarded as some of the cheapest SUVs for insurance. Compare quotes to find the cheapest compact SUV to insure.