Jul 2, 2020
Can You Get Temporary Car Insurance?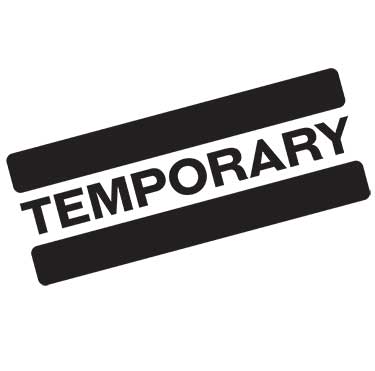 Can I get temporary auto insurance? This is a common question asked by drivers across Canada. We all know car insurance is mandatory in order to drive. But, there are situations when drivers need unique or specialty insurance solutions to meet a specific driving need.
Situations arise where you may need short term auto insurance, not the standard one year policy length. Unfortunately, very few insurers offer policies for less than 6 months in length in Canada.
In this blog we'll define temporary car insurance and explain if its available in Ontario. We'll also discuss short term car insurance coverage and answer commonly asked questions.
What Is Temporary Car Insurance?
It's a short term insurance policy solution for drivers who require coverage for less than the standard one year policy length. Coverage can last for days, weeks, or even a few months.
Who Needs Temporary Auto Insurance?
A temporary auto insurance policy may be required in a number of situations. Some of the most common include :
Can You Get Temporary Car Insurance In Ontario?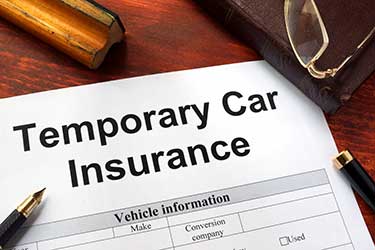 Can you buy temporary insurance in Ontario? The short answer is no. You cannot purchase temporary coverage in the province.
Temporary auto insurance plans are rarely offered by Ontario insurance companies. Standard one year policies are the norm.
Short Term Car Insurance
For drivers looking to get a short term solution, you may be able to get Ontario car insurance for a 6 month term. However, only a limited number of insurers offer these policies.
Short term insurance costs will vary based on your driving needs, vehicle type, driving record and other factors. If you want to buy a short term policy you can contact your advisor or get a short term car insurance quote online. Coverage may or may not be available and you will need to confirm that with your insurer.
Can You Get Temporary Car Insurance In Alberta?
Insurers in Alberta do not offer temporary insurance policies. Drivers must get a standard one year policy.
Where Can You Get Temporary Insurance In Canada?
Your ability to get temporary car insurance in Canada is based on the province you reside. Temporary coverage is available in some provinces. However, the length and type of coverage available varies.
Here is a breakdown of the provinces where this coverage is available :
Alberta : No
BC : Yes you can get a TOP permit for 1 to 15 days. You can also get a short term policy for 3 to 11 months in duration.
Manitoba : Yes you can get a temporary permit for 1 to 30 days.
Nova Scotia : No
New Brunswick : No
Ontario : No
Quebec : No
Saskatchewan : Yes temporary permits are available for 24 hours up to 8 days. You will need to purchase a Temporary Insurance Card (TIC).
How Do You Get Temporary Auto Insurance?
Follow these steps if temporary coverage is available in your province :
Prepare your driver and vehicle information.
Find insurers that offer temporary coverage.
Compare and find the best rates.
Choose the policy that best meets your driving requirements.
Temporary Insurance FAQs
Here are some of the top questions drivers have about short term and temporary policies :
Short term, or 6 month auto insurance, costs vary from driver to driver. Your vehicle, location, age, driving history and other factors all affect your insurance premiums.
No a 3 month auto insurance policy is not available. A limited number of insurers offer 6 month policies. Speak with our insurance brokers to learn more about your coverage options.
No. But, if you are a university student returning home for the summer, you can get added on your parent's policy.
In the provinces that offer this type of coverage, you can get a policy through private insurers or the provinces public insurance agency.
No. It can only be purchased through an insurer.
In the provinces where it's available, temporary policy costs will vary. Get a car insurance quote to compare policy and pricing options in the province you want coverage.
One day insurance is not available in Ontario or Alberta. It is available is some other provinces.
One month temporary coverage is not available in Ontario or Alberta. It is available is some other provinces.
Temporary Auto Policy Availability Is Limited
There a lots of policy options to consider. A temporary policy, unfortunately, is not an option for most drivers. There are a very select few insurers that offer temporary car insurance. Depending on your province, temporary coverage may be available through your provincial insurance program.
Here Are Some Other Articles You Might Like
Car Ownership In Ontario - Transfer Vehicle Ownership, Cost, Lost Permit & FAQs
What Are The Cheapest Cars To Insure?
Ontario Distracted Driving Laws, Fines And FAQs
Top 45 Car Insurance Savings Tips
G1, G2, G - Ontario's Graduated Driver's Licensing System Guide

<<Lease Vs Finance – Is Leasing Or Buying A Car Better?
What Is Uninsured Motorist Coverage?>>