Jul 21, 2021
Learn About Options For Temporary Insurance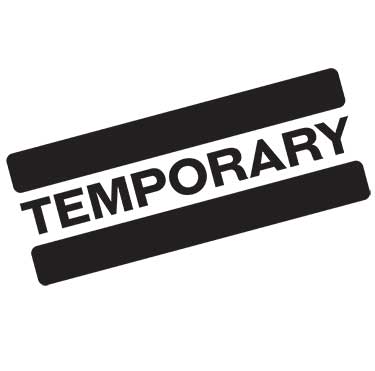 Drivers across Canada wonder if temporary car insurance exists. There are situations when drivers need a customized solution to meet a specific driving need, such as a short-term policy for a classic car during summer or if you're in the process of selling a car.
Situations arise where you may need short-term coverage, but it's not common across the province or country. If you are looking for temporary insurance, here are your options and what they will cover.
What Is Temporary Or Short-Term Insurance?
Temporary car insurance is the solution for drivers who need to be insured for less than the standard one-year length. The policy can last for days, weeks, or even a few months.
For example, you may need short-term insurance when you are switching policies or need to rent a vehicle for a trip.
Can You Get Temporary Car Insurance In Ontario?
If you are a driver seeking temporary coverage for Ontario car insurance, options are quite limited. Currently, you cannot purchase short-term policies in the province. Standard one-year policies are the most common type being offered, and the shortest term is six months.
As driving needs change, one might wonder, what if someone needs a car only for their weekly grocery trip, or a friend needs to borrow it?
The only alternative for those searching for short-term solution is the pay-as-you-go insurance plan MyPace by the Canadian Automobile Association. This program uses a plugged device to track your mileage and adjust your rate based on how often you drive and how many kilometres. It has been approved by the FSCO, under the conditions that insurers are accountable for how data is collected and used to offer specific discounts.
What Does Temporary Insurance Cover?
Depending on the type of policy you have, you will have various options. Always check with the provider about what is exactly covered and hold on to any documentation. It may cover the following areas :
Liability
Uninsured and underinsured motorists
Medical expenses
Towing
When Do Drivers Need Temporary Insurance?
Temporary insurance may be required in a number of situations. Some of the most common include :
Insurers are looking into new alternatives to help the needs of new consumers who are entering the marketplace. They also bring a new relationship with vehicles – they seek functionality, ease of use while still being protected if there is an accident. Will the demand for temporary insurance shift current regulations?
Short-Term Insurance For Six Months
For drivers looking to get a short-term solution, you may be able to get car insurance for a six-month term. However, only a limited number of insurers offer this.
Short-term insurance costs will vary based on your driving needs, vehicle type, driving record and other factors. If you want to buy a short-term one, you can contact your advisor to learn more. However, it may or may not be available, and you will need to confirm with them.
How Much Is Temporary Car Insurance?
In the provinces where it's available, temporary insurance costs will vary. Be sure to work with an expert to compare prices and options in your province. Like all car insurance rates, costs vary from driver to driver. Your automobile, location, age, driving history and other factors affect the amount you need to pay.
Where Can You Get Temporary Insurance In Canada?
Your ability to get short-term insurance in Canada varies by province. At a glance, the options are limited for the short term, but that does not mean you should risk driving without insurance. Here is a breakdown of short-term options across the county :
Alberta : Alberta does not have temporary options, but they do offer a special in-transit permit. This allows you to use an existing plate and registration for up to 14 days; however, it does not include Alberta car insurance. In addition, the province does not offer any less than six months long.
British Columbia : Yes, you can get a TOP permit for one to 15 days. You can also get one for three to 11 months in duration that will insure an automobile you wish to test drive, transport, or transfer ownership. You can also purchase additional protection from a private insurer.
Manitoba : In Manitoba, you can get a permit for one to 30 days through local public insurance sites. This permit will include basic or optional coverage, but there will be a 5% surcharge on top of it. They also have a limited of up to three temporary permit applications per vehicle per year if you are a resident.
Saskatchewan : Yes, temporary permits are available for 24 hours up to eight days on a vehicle that has not been registered yet. The permit will also provide coverage while you are on the road in the province. The 24-hour permit costs $24, and the eight days will cost $48.
Quebec : Quebec has a public provincial insurance system and offers temporary permits ranging from 12 hours to one month. A local dealer or SAAQ (la Société de l'assurance du Québec) can issue them. However, there are no companies that offer it for less than six months.
Nova Scotia : There are very few insurers that offer short-term policies in Nova Scotia. You will need to buy a six-month or annual policy. When it is time to cancel, it depends on the company to issue a refund.
New Brunswick : There are options to get a temporary plan in the province; however they are not shorter than six months. You would likely have to buy a full-term one and cancel early. Based on terms and conditions, you may face cancellation fees.
How Can Drivers Get Temporary Insurance?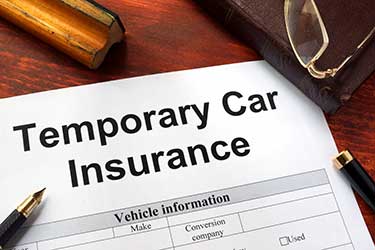 If your province offers temporary insurance, follow these steps :
Prepare your driver and vehicle information.
Decide how long you will need it, what level of it, and if you want any additional protection for your automobile.
Find out what companies offer it.
Compare and find the most affordable options for how long you need to be insured. Observe policies that may have a longer-term but a more nominal cost.
Choose the option that best meets your driving requirements and contact the provider.
It is essential to review the full policy so you can prepare for cancellation and management fees.
How Do I Get My Car Insured for Ontario's 10-Day Temporary Special Permit?
Did you know that if you're visiting Ontario or are passing through, you can get a special permit from the province? It will last for ten days.
According to ServiceOntario, you must have the following requirements to register your car and drive it :
Proof of identity
The current vehicle permit
The back of the vehicle permit signed by the owner (or you, if you are the owner)
Name of the insurer and policy number
A completed special permit application
You may also need this protection if you are importing a vehicle from another country and transporting it through the province. This permit does not have any insurance – you'll have to take care of that separately. In addition, if you have purchased your car in another Canadian province from a private owner, you will need to pay sales tax (RST or HST) when registering it in the province. However, if you are going to become a resident, you can declare an exemption from the tax.
Temporary Insurance FAQs
No. A three-month automobile policy is not available. However, a limited number of insurers offer six-month policies. Speak with our team to learn more about your options.
No. But, if you are a university student returning home for the summer, you can get added on your parent's plan as an occasional driver. This streamlines the process and, you won't have to pay cancellation fees when it is time to be removed.
There is no option to insure a vehicle for 24 hours unless you are renting it and purchasing the vehicle provider's protection.
Dealerships do not have access to temporary policies. Therefore, even if you buy a vehicle, you will need proof of insurance to drive it off the lot.