Jul 2, 2020
Can You Get Temporary Car Insurance?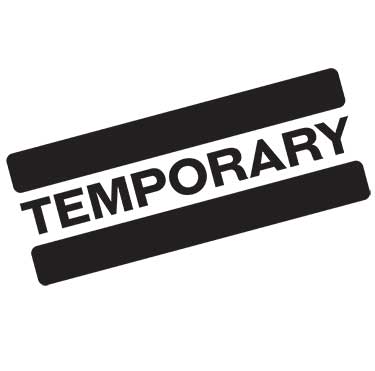 Drivers across Canada wonder if temporary auto insurance exists. There are situations when drivers need a customized solution to meet a specific driving need, such as a short-term policy. What if you only need coverage for a few weeks or months?
Situations arise where you may need short-term insurance not the standard 12-month length. Unfortunately, very few insurers offer policies for less than six months in Canada. Don't despair - there are solutions to your questions.
What Is Temporary Car Insurance?
It's a temporary solution for drivers who require insurance for less than the standard one year length. Coverage can last for days, weeks, or even a few months.
Temporary insurance costs vary from driver to driver. Your vehicle, location, age, driving history and other factors that affect the amount you need to pay.
There are some alternatives for those searching for temporary coverage. The pay-as-you-go plan called MyPace by the Canadian Automobile Association. This program uses a device that is plugged into your vehicle to track your mileage and adjust your rate based on how many kilometres you drive and how often you drive.
Who Needs Temporary Auto Insurance?
Temporary automobile insurance may be required in a number of situations. Some of the most common include :
Can You Get Temporary Car Insurance In Ontario?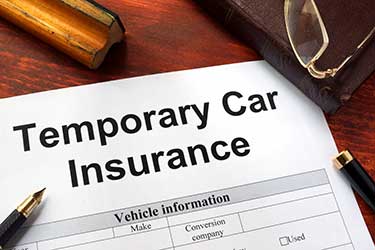 The short answer is no. You cannot purchase temporary insurance in the province. Standard one year policies are the most common types of offered by insurers.
Short-Term Car Insurance For Six Months
For drivers looking to get a short-term solution, you may be able to get coverage for a six month term. However, only a limited number of insurers offer this.
Short-term insurance costs will vary based on your driving needs, vehicle type, driving record and other factors. If you want to buy a short-term policy you can contact your advisor to learn more. It may or may not be available and you will need to confirm that with your insurer.
Can You Get Temporary Car Insurance In Alberta?
Insurers in Alberta do not offer temporary automobile insurance. Drivers must get a standard one year term.
Where Can You Get Temporary Insurance In Canada?
Your ability to get temporary insurance in Canada is based on the province you reside.
Here is a breakdown of the provinces where it is available :
Alberta : No
BC : Yes you can get a TOP permit for 1 to 15 days. You can also get a policy for three to 11 months in duration.
Manitoba : Yes you can get a permit for one to 30 days.
Nova Scotia : No
New Brunswick : No
Ontario : No
Quebec : No
Saskatchewan : Yes temporary permits are available for 24 hours up to 8 days. You will need to purchase a Temporary Insurance Card (TIC).
How Do You Get Temporary Auto Insurance?
If your province offers temporary insurance, follow these steps :
Prepare your driver and vehicle information.
Find out what companies offer it.
Compare and find the best rates.
Choose the option that best meets your driving requirements.
Temporary Insurance FAQs
No. A three month automobile policy is not available. A limited number of insurers offer six month policies. Speak with our insurance advisors to learn more about your options.
No. But, if you are a university student returning home for the summer, you can get added on your parent's insurance as an occasional driver. This streamlines the process and you won't have to pay cancellation fees when the child needs to be taken off.
In the provinces where it's available, temporary insurance costs will vary. Be sure to work with an advisor to compare prices and options in your province.
Here Are Some Other Articles You Might Like
Car Ownership In Ontario - Transfer Vehicle Ownership, Cost, Lost Permit & FAQs
Ontario Distracted Driving Laws, Fines And FAQs
G1, G2, G - Ontario's Graduated Driver's Licensing System Guide
<<Lease Vs Finance – Is Leasing Or Buying A Car Better?
What Is Uninsured Motorist Coverage?>>