May 17, 2022
How to find an Ontario collision reporting centres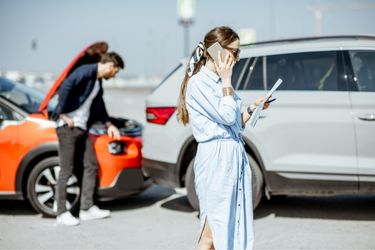 The odds are you will end up at a collision reporting centre in Ontario after you report a car accident. If you call the police after an accident, they will likely tell you to visit the nearest accident reporting centre.
Since most accidents are minor in nature, there are no injuries, and the vehicles involved are still driveable, there is no need for a police presence at the scene. This article provides you with all the information about collision reporting centres in Ontario and if it will impact the next time you compare car insurance quotes.
What is a collision reporting centre?
A collision reporting centre (CRC) is a location within Ontario where drivers involved in an auto accident go to report a collision. They are in cities across the province to help simplify filing damage reports efficiently.
Ontario has accident reporting centres to simplify the reporting process. They are designed to help drivers self-report accidents and create a report with the guidance of a police officer. They help free up local police for more pressing issues and clear up traffic congestion. You do not need to pay to file a vehicle collision report.
When should I go to a collision reporting centre?
Not all accidents require a police traffic collision report to be filed at the scene of an accident. Here are the criteria to follow to determine whether or not you should go to a reporting center :
The accident is minor : There is no significant damage.
No injuries : Nobody requires medical attention.
Damage : There is more than $2000 of combined damage. Accidents with less than $2000 of damage are not required to be reported to police, although it is still a good idea.
Vehicles are driveable : The vehicles are safe to drive. If not, call a tow truck to take your car to the reporting centre.
Police instruction : The police tell you to go to the reporting centre.
If you are unsure whether to go, always go just in case. Talk to your local police department if you are not sure.
Does a collision centre report to insurance?
If you don't plan on making a claim and the damages are under $2000, you can ask the centre not to contact your insurance provider. Otherwise, the report will be sent automatically to your insurer. Keep in mind that some policies have mandatory reporting of car damage, so it's a good idea to mention it anyway. They should find out from you, not the other driver's insurer.
Do you have to go directly to the collision reporting centre after an accident?
If possible, visit the accident reporting centre as soon as possible. You are required by law to call the reporting centre within 24 hours of the accident. If the accident occurs outside of business hours (business hours vary by location), bring your vehicle in as soon as possible the following day.
If your vehicle requires towing, it must be towed directly to the police reporting centre from the accident scene.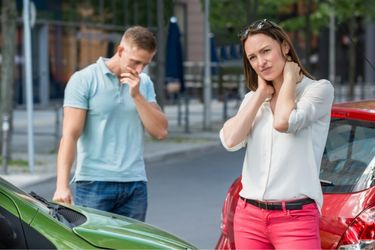 What information should I collect before going to the collision reporting centre?
Once you are involved in an accident, you should follow standard protocol. If it is safe to do so, move your vehicle from the road, exchange information with the other parties involved, get the contact information of witnesses, and take photos of the damage and scene of the accident.
Collect the following information from the other driver before heading to the centre :
License : Ontario driver's license number.
Contact details : Name, address and phone number.
Insurance : Make sure you get the correct Ontario or Toronto car insurance policy number and company name.
Vehicle information : You'll need the make, model, and license plate number.
What happens when I get to the reporting centre?
You will be required to fill out a motor vehicle collision report upon arrival. Here is the process you can expect once you arrive at the centre :
Photos : Photos of the damage to your vehicle will be taken.
Check in : Once photos are complete, you will check in with a police officer at the reporting centre. You will be required to provide your information such as proof of insurance, vehicle registration, driver's license, and contact information.
Review of events : You will be asked to provide a verbal account of the accident. This information will be included as part of the accident report.
Write an account of the events : You will be provided with a collision report form and are required to draw a diagram of the accident scene. You will then be asked to provide a written statement of the accident's events. This report can be sent to your insurance company.
Contact your insurer : Once you have completed your report, you can contact your insurance company to file a claim. Many collision reporting centres have direct lines.
Once you have filed your car insurance claim, you can drive (or tow) your vehicle to a repair shop or other desired location.
Ontario Collision Reporting Centres Locations
There are more than 30 collision reporting centres dispersed across the province of Ontario. Here are some of the most common locations :
Collision Reporting Centre Toronto & GTA
You can find your nearest collision centre in Toronto, North York, Scarborough and the GTA by clicking here.
Not all cities have an accident reporting centre. If you are involved in an accident in a town or rural area in Ontario that does NOT have a reporting centre, call the local police department. Get a full list of Ontario collision reporting centres here.
Ontario Collision Reporting Centre FAQs
Yes, once the report has been filed and processed, you can get a copy of your collision report online through ServiceOntario. They can be ordered online 20 days after the collision report was filed. To gain access to the report you will be required to supply your driver's license number, collision report number, and MTO collision reference number. An uncertified report will cost $12, while a certified one (necessary for legal reasons) will cost $18.
No. You are required to attend the closest reporting centre to the city where the accident occurred. For example, if you were involved in a fender bender during an out of town trip to Hamilton, you cannot go to the reporting centre in Mississauga. You need to visit the reporting centre in the city where the accident happened. If you were to go to the wrong reporting centre, they will NOT file your accident report.
Your local police can tell you where the nearest accident reporting centre is, but if there is none within proximity, they may tell you to visit the nearest police station to file an accident report.
The time you will be at the collision reporting centre will depend on how busy it is and how many people are ahead of you. Sometimes, reports can be filed in under an hour; other times, you may have to wait several hours to file them. Times also vary based on the location of Toronto tends to be busier than in Markham or other less populated areas.
It's worth going to a collision reporting centre after an accident
Accidents can be unnerving but being prepared for what to do can help you stay calm. Always remember to collect as much information as possible from the scene, and carry your proof of insurance at all times.