Jan 13, 2022
Important factors for home electrical systems and insurance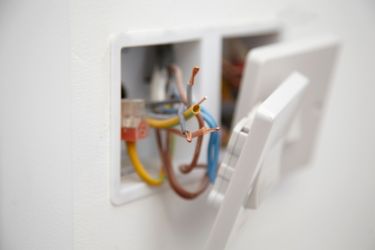 Electrical wiring is one of the many considerations when comparing houses, especially if you consider buying an older home in Ontario.
But what if you find knob and tube or 60-AMP? These old ways are electrical may not be safe and can cause issues for insurers. Electrical codes and standards have advanced a lot over the years. If your home isn't structurally protected, insurers may have issues approving you.
Learn about the different types of electrical wiring in homes and how they may impact your home insurance quote.
Types of electrical systems in homes
Homes built before the 1980s create issues with policies because of the electrical wiring. When you are house hunting, your home inspection will confirm which type of wiring. Unless your home or business is newly constructed, you may come across some of these wiring hazards :
Knob and tube : Considered the most dangerous form of wiring. Because it's single-insulated, it can quickly become hazardous due to fraying.
Aluminum : Commonly found in homes built in the 1960s and 1970s. It's dangerous because it has a higher rate of thermal expansion. When the electricity passes through cables and connectors, wires heat up and expand. It is very rarely used in buildings today.
Low AMP : Technology is constantly changing – we have more appliances, and they often need stronger amperage. Older wiring is usually rated for a lower AMP than today's devices need. This can cause circuits to overload and lead to a fire.
Copper : This is the standard for electrical wiring used in home construction today. It can last up to 100 years and has a lower risk than aluminum.
Does insurance cover electrical panel replacement?
You will only have coverage of replacing an electrical panel (breaker box) if it is damaged by a specific peril included in your policy.
If your electrical panel is damaged from fire or flood, it will be replaced. However, they will not include most old electrical panels or ones neglected from maintenance. If an old electrical panel malfunctions and causes damages, the replacement will not be covered or anything else damaged in the process.
How to check your home for aluminum wiring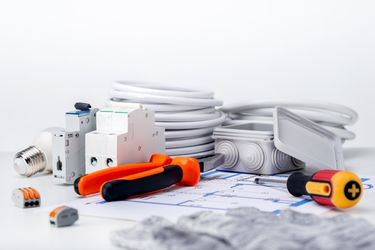 If you are looking for a new home, or want to see your current property for the type of wiring used, here's how you can check :
Look for exposed wiring : The basement, the attic may have exposed wires. You can also check the electrical panel.
Check the outer casting : If the wiring is aluminum, it will be marked with ALUMINUM, ALUM, AL. ALUMINUM, ACM, ALUM ACM, or ALACM.
Get it inspected : If you can determine the wiring is aluminum, it's time to get it inspected to ensure it is correctly installed.
Aluminum wiring and insurance
Since aluminum wiring has been phased out due to safety concerns and is viewed as unsafe by insurers, you may have issues getting approved for protection. Like homes with knob and tube, some companies provide it, and others don't.
Many insurers will require a complete inspection by a certified electrician before offering coverage. Depending on the wiring state, an upgrade to copper may be needed to get approved. You may also be able to get it through specialty home insurance.