Feb 10, 2023
Don't underestimate the power of buying a small car in 2023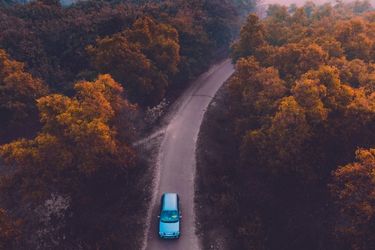 Canadian drivers who are investing in their next vehicle often overlook a compact car.
Even though many move toward searching for the best SUV, there are countless benefits to driving a smaller vehicle. Depending on your driving needs, there is a car that meets your needs – compact cars are often some of the best fuel-efficient cars and potentially lower insurance costs, depending on safety ratings and your record.
Small cars are also great for city driving - they are easier to park and if you don't drive as much, you can take advantage of usage-based insurance.
Read on to learn more about the safety of small cars, and the top 10 compact cars in Canada. It might just be the best time to downsize your car.
What is a compact car?
Small cars are generally defined as a hatchback or sedan that sits between the subcompact and mid-size classes. They do have specific size requirements to meet the title of the compact vehicle, but it can vary depending on the country in which you reside.
From a technical standpoint, compact vehicles need to meet a combined passenger and cargo volume. They are defined as having an interior volume index of 100–109 cu ft (2.8–3.1 m3). Some examples of compact cars include the Hyundai Accent, Honda Civic, and Toyota Corolla.
Advantages of a small car
If you are looking to buy a used vehicle or a new compact car, here are some of the advantages to consider :
Affordability : Compact cars often have lower premiums and purchase prices. Whether you are looking to cut back on spending, or are a new driver, you can benefit from driving a smaller vehicle.
Fuel : Smaller cars need less power to get moving – you'll have lower monthly fuel costs and get more kilometers per litre.
Driving : When you need to park in a crowded parking lot or drive on narrow roads, compact cars are easier to maneuver. They are a great solution if you live in the city and have potential savings on your Toronto car insurance costs.
Features : Newer compact cars often are designed with GPS navigation, keyless entry, power windows, locks, and sound systems.
Less maintenance : Following a maintenance schedule for a smaller vehicle can be more affordable thanks to their smaller engines and having more affordable parts compared to bigger cars.
Top 10 small cars in Canada
Now that we've explored the advantages of buying a compact car, here is a look at the top options from Car & Driver.
This table compares the top small cars in Canada. We then pulled some data from our quoter to show you how these vehicles compare insurance-wise.
Make/Model
Starting MSRP 2023
Fuel Economy (Combined)
Premium*
Monthly Payment
Honda Civic
$30, 130
6.9 L/100km
$2,259
$188.25
Toyota Corolla
$21,310
7.1 L/100km
$2,305
$192.08
Hyundai Elantra
$20,605
6.4L/100km
$2,267
$188.92
Mazda 3
$21,900
7.7 L/100km
$2,044
$170.33
Kia Forte
$20,395
7.6 L/100km
$2,502
$208.50
Nissan Sentra
$20,5485
7.5 L/100 km
$2,583
$215.25
Volkswagen Jetta
$23,295
9.1 L/100km
$2,168
$180.67
Nissan Versa
$18,298
6.7 L/100km
$1,766
$147.17
Subaru Impreza
$25,095
9.0 L/100km
$2,294
$191.17
Toyota Prius
$36,650
4.5 L/100 km
$1,610
$134.17
*Quotes are based on drivers with a full licence, clean record, and standard car insurance coverage
If you're looking to make the switch to EV, you may enjoy our best electric vehicles list.
Best luxury small cars in Canada 2023
Did you know the top-selling small luxury car in Canada is the BMW 3 Series? According to KBB, it sold 4,348 in 2021/2022. If a compact luxury car is in your budget, here are some of the top options :
Make/Model
Starting MSRP 2023
Fuel Economy (Combined)
Audi A3 Sedan Automatic AWD
$54,700
9.1 L/100km
Mercedes-Benz C 300 4MATIC Coupe
$54,700
9.1 L/100km
Cadillac CT4-V
$52,897
8.7 L/100km
BMW 4 Series
$54,250
8.7 L/100km
Audi S3 Sedan Automatic AWD
$50,600
8.7 L/100km
Here's now some of the most popular small cars in Canada measure up by insurance cost :
Make/Model
Premium
Monthly Payment
Audi A5
$2,258
$188.17
Audi A4
$2,457
$204.75
Audi A3
$3,329
$277.42
Mercedes-Benz CLA
$1,984
$165.33
Hyundai Genesis
$2,705
$225.42
BMW 3 Series
$2,175
$181.25
BMW 2 Series
$2,153
$179.42
Volvo S60
$1,419
$118.25
Lexus IS
$1,907
$158.92
Infiniti Q50
$1,180
$98.33
Is insurance less for small cars?
When you are looking at car insurance quotes for compact cars, you may find the price fluctuates. Some small cars have better safety features, but due to your driving record, the rates are higher. Cars can cost more to insure because they typically get into more accidents. Always check the safety ratings and consider any car insurance discounts in your process.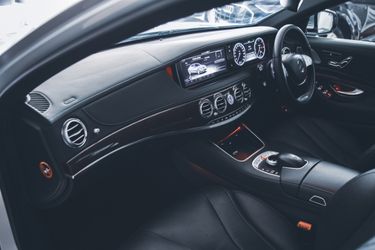 What to consider when buying a compact car
If you are considering buying a compact car, consider the following factors :
Seating : Compact cars are ideal for small families and couples. Seating is up to five, but some models have more comfortable rear seating – be sure to take a seat before buying.
Cargo capacity : With a smaller car, you have less cargo space compared to larger vehicles. Consider what you use your vehicle for and if you need an alternative for longer hauls or driving the kids to hockey.
Handling : Smaller vehicles often have engines with more pep, a lighter body design, improved handling, and acceleration.
Safety : From blind-spot monitoring and lane assist, cars have a wide selection of driver-assist tech. You may not need all of them, and they can get costly. Consider which ones are valuable and which ones are unnecessary.
Reliability : Check out a vehicle's reliability by visiting National Highway Traffic Safety Administration (NHTSA), Canada Motor Vehicle Safety Regulations (MVSR), and the Insurance Institute of Highway Safety (IIHS) for the latest safety standards and regulations.
Are smaller cars more dangerous?
Compact cars have some of the top safety features and pass safety tests, but they are often less safe vehicles. In 2017, the Insurance Institute of Highway Safety (IIHS) found that mini-cars and small cars accounted for 15 out of the 20 models with the highest fatality rates. Smaller vehicles can experience the brunt of the force from accidents with larger vehicles.
Best small cars in Canada FAQs
The most reliable compact cars in Canada are the Honda Civic hatchback and sedan, Subaru Crosstrek, and the Mazda 3 hatchback and sedan. Be sure to use our free car insurance calculator to compare costs for coverage before you commit to purchasing.
The most affordable compact cars in Canada are the 2023 KIA Forte LX BM Manual, the 2023 Nissan Sentra S Manual, the 2023 Kia Rio, and the 2022 KIA Rio LX BM Manual. Prices may vary depending on your location and dealership offers. Keep in mind they will have varying car insurance costs.
The smallest car in Canada is the Chevrolet Spark. Its dimensions are 3,635 mm L x 1,595 mm W x 1,483 mm H.
The average small car weight is between 2,600 and 3,000 pounds. Midsize cars can weigh around 3,300, and SUVs weigh around 3,500-4,5000 pounds.
Don't forget insurance for your compact car
If a smaller vehicle fits your lifestyle, be sure to spend some time finding cheap Ontario car insurance by comparing rates with our experts. You may be surprised at where you find the lowest rate!