Save On Hybrid Car Insurance Coverage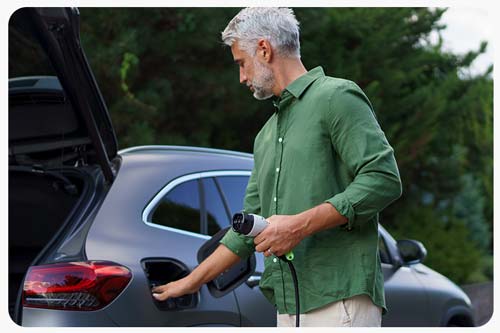 Thinking about getting a Hybrid? Already drive one? Looking for ways to save on Hybrid car insurance? At ThinkInsure, we can help you find the right policy to meet your driving needs at the cheapest rates.
Hybrid insurance can be slightly different. There are additional considerations and the way insurers determine rates can be unique to the type of Hybrid you drive.
Regardless of the type of Hybrid you drive, we can help you take advantage of costs savings and get the coverage you need. Getting coverage starts with an online quote or call.
We Can Help You Save On Hybrid Car Insurance
At ThinkInsure, our expert team of insurance brokers will help you quickly compare quotes, get the best coverage, and save money. Experience the ThinkInsure advantage :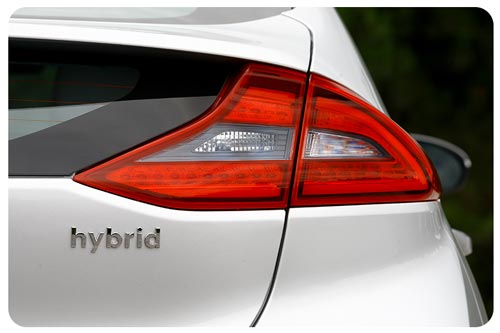 Save money : We know you want to save on hybrid insurance. Our experts will find you the best rates for the coverage you need.
Great Coverage Options for all Hybrids : We can help you find the right hybrid insurance policy to meet your driving needs. We've partnered with 40+ top insurers. We have options for you!
Get Expert Insurance Advice : Have an insurance question? Need some advice? Our insurance experts will help you with all your insurance needs – coverage, quotes, questions, claims, updates, and more.
Take Advantage of Hybrid Vehicle Discounts : Hybrid vehicle qualify for an insurance discount. We'll make sure you get this discount and save.
Compare The Cheapest Quotes : We make it easy to compare quotes. Get a quote online or over the phone. It only takes a few minutes of your time to get the cheapest quotes.
About Hybrid Insurance Policy Coverage
Hybrid auto insurance policies are relatively new, just like hybrid vehicles. Coverage that caters to this vehicle type has only been around since the late 1990s when the Toyota Prius and Honda Insight became available.
Today, hybrid cars are available in many makes and models, including SUVs. Coverage for hybrids continues to evolve and change and an increasing number of insurers offer hybrid insurance policies.
Get A Hybrid Car Insurance Discount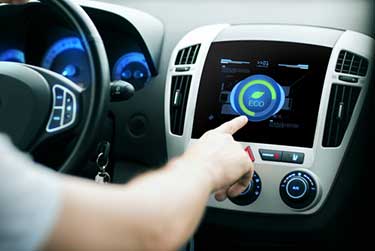 If you drive a hybrid vehicle, you will qualify for a discount with your insurance companies. Most insurers refer to it as a green vehicle discount and you could save up to 10% off your insurance premiums. The discount amount will vary by insurer.
Learn more about car insurance discounts and ways to save.
Types Of Top Hybrid Cars
There are two main types of hybrid vehicles - Plug-in Hybrid Electric Vehicle (PHEV) and Hybrid Electric Vehicles (HEV). Plug in hybrids can recharge the batter through plugging it into an electrical power source and drive a few miles before the gas engine turns on. Hybrid electric vehicles use gas and electricity. Energy is generated through the vehicle braking system.
Common PHEV vehicles you can purchase today include :
Chevy Volt
Chrysler Pacifica
Ford Fusion Energi
Mercedes C350e, S550e, GLE550e
BMW 330e, BMW i8
Fiat 500e
Hyundai Sonata
Kia Optima
Toyota Prius
HEV vehicles include Toyota Prius Hybrid, Honda Civic Hybrid, and the Toyota Camry Hybrid.
What Factors Impact Insurance Rates For Hybrid Vehicles?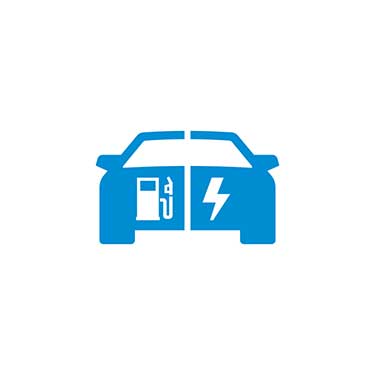 Auto insurance for hybrid cars can be affected by many factors. Here are some of the top things that can have an impact on your auto insurance rates:
MSRP : Hybrid vehicles cost about 20% more than other cars. The overall vehicle cost will impact the cost of coverage.
Technology used : Hybrid vehicles use new and more advanced technology. Often, it's expensive to maintain and repair.
CLEAR rating : Hybrids have higher cost of replacement parts. Also, mechanics are required to have specialized training. These factors affect a hybrids claims costs and CLEAR rating.
Is Hybrid Car Insurance More Expensive?
Insurance rates for hybrid cars can be higher compared to other similar non hybrid vehicles. They cost more to insure because they are worth more, are more expensive to repair and have expensive replacement parts.
How Much Does It Cost To Insure A Hybrid Car?
The cost to insure a hybrid will vary on a variety of factors such as the make and model, year, MSRP, average repair costs, in addition to your driving history, coverage needs, and location. At ThinkInsure, we take all factors into account to help you find the cheapest hybrid car insurance rates.
Hybrid Car Insurance FAQs
Check out these commonly asked questions about hybrid auto insurance coverage, rates, and quotes:
Yes. Hybrids, like any other vehicle on the road, require auto insurance. You can get auto insurance for your hybrid in the same way as other vehicles. Compare quotes and get coverage with ThinkInsure anytime.
Hybrids are not expensive to insure, but they can cost more to insure than normal vehicles. It depends on the type of hybrid you drive, its retail value, features, repair costs, and many other factors.
Yes. Insurance coverage requirements are the same. Compare your coverage options to ensure you have the right coverage in place to meet your unique driving needs.
Hybrid and electric cars fall under the same vehicle classification. The cost for insurance will vary based on the make and models being compared, not the fact they are electric or hybrid. Speak with your insurance expert to compare quotes to get an accurate cost estimate.
It depends. Hybrid cars may be cheaper or they could be more expensive. It depends on the vehicles being compared, your location, age, driving history and other important considerations.
The Toyota Prius is regarded by most as the cheapest hybrid to insure. Other models offer comparable insurance rates. Always compare makes and model to get the cheapest hybrid based on your driving needs and situation.
Hybrid car insurance is typically costs slightly more for coverage than traditional vehicles. The technology, repair costs, and vehicle cost are key contributors to higher rates.