May 23, 2023
Learn how age and gender affect your car insurance
The amount you pay for car insurance in Ontario is amongst the highest in the country. There are many factors insurers use to determine your auto policy rates. Two of the main ones are your age and gender.
In this blog, we'll give you a detailed breakdown of the average car insurance costs by age and gender. We'll also go over some other key factors that influence car insurance quotes in the province.
What is the average cost of car insurance in Ontario?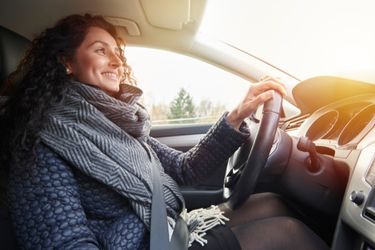 The average cost of car insurance is $1,655 per year in the province. Most pay in the range of $1,300 to $2,000 annually. They are higher or lower depending on your location, the type of vehicle you drive, your driving history, and many other considerations.
Drivers pay on average $138 per month for insurance
How much you pay per month in Ontario will vary based on your annual premium. You can estimate your monthly payments by dividing your total amount by 12 months. For example, at the provincial average of $1,655 annually, your monthly payment will be $138.
Note that payment schedules can vary by insurer. Most offer 12 monthly payment periods but some providers don't. You can generally save more by paying the entire yearly amount upfront. This will save you on administrative fees. Be sure to ask your advisor about the payment schedule prior to purchasing your policy.
Average car insurance costs are on the rise in 2023
Car insurance rates are increasing in 2023. Now is a good time for drivers to compare prices and explore other options for better rates when their policy is up for renewal.
During the COVID-19 pandemic, insurance rates remained flat or even decreased due to fewer people on the roads, resulting in fewer claims and accidents. However, as things return to normal, costs are rising for insurers.
The top reasons for rate increases are:
Claims frequency is returning to pre-pandemic levels, contributing to increased auto claims.
Supply chain demands and labor shortages.
Reduced availability of replacement parts and vehicles, leading to higher claims costs.
The increasing complexity of car features translates to expensive parts and longer repair times.
Auto theft is another major issue causing insurance premiums to rise. Ontario has the highest rate of vehicle theft in Canada.
Given these circumstances, insurers are implementing rate updates to stay competitive in the market. Consumers should expect additional rate increases throughout the year as insurers adapt to the challenges posed by the current economic environment.
Average car insurance by age
Age is an important indicator considered by insurance companies. Premiums tend to go down as you get older. Mature drivers experience more savings. Men and women in the 18-25 age range have higher rates.
Insurance for young drivers is more expensive because they are more likely to get into an accident. This means there are higher claims costs associated with younger drivers. The same is true for seniors. Once you reach a certain age, you could see rates start increasing again. This happens because elderly drivers are statistically more likely to be involved in accidents.
Here is a look at yearly and monthly costs by age:
Age
Yearly*
Monthly
16-19
$3,568
$297
20-25
$2,775
$231
26-29
$2,518
$210
30-39
$2,428
$202
40-49
$2,051
$171
50-59
$1,684
$140
60-69
$1,371
$114
70+
$1,335
$111
Is auto insurance more for women or men?
Gender is another indicator used by insurers to determine premiums. Men are a greater threat to road safety than women. They tend to drive more, are more likely to be involved in an accident and partake in riskier driving behaviours. Males pay more than females.
To illustrate this point we sourced data from our quoter and compared males and females in various age categories. We then compared them to the overall average for all drivers. In all scenarios, males pay more than females for coverage.
Average auto insurance by gender
Gender
Age
Yearly*
Monthly
All
20-25
$2,775
$231
Male
20-25
$2,852
238
Female
20-25
$2,650
221
All
26-29
$2,518
$210
Male
26-29
$2,604
217
Female
26-29
$2,363
$197
All
30-35
$2,437
$203
Male
30-35
$2,488
$207
Female
30-35
$2,329
$194
All
36-39
$2,409
$201
Male
39-39
$2,432
$203
Female
36-39
$2,364
$197
All
40-49
$2,051
$171
Male
40-49
$2,076
$173
Female
40-49
$2,006
$167
All
50-59
$1,684
$140
Male
50-59
$1,724
$144
Female
50-59
$1,602
$134
All
60-69
$1,371
$114
Male
60-69
$1,422
$119
Female
60-69
$1,245
$104
All
70+
$1,335
$111
Male
70+
$1,367
$114
Female
70+
$1,243
$104
What is the cost of car insurance for new drivers?
Insurance for first-time drivers tends to be the highest. New drivers, especially if you are under 25 years of age, have some of the highest premiums. People with a G2 licence will pay more than a person with a G licence. As you progress through the licensing system, the amount will decrease. Keep in mind that G1 drivers cannot be listed as the primary driver on a policy. But a policy with a G1 licence listed will result in a rate increase.
You can get a policy with a G2. But this can be expensive because you are not fully licensed. Statistically, you are a greater threat of getting into a crash or filing a claim. To save money, you can get listed on a parent or guardian plan as an occasional driver. It will increase the premium, but not as much as if you took out a separate policy.
Overall, expect rates for a new driver to be considerably more than the provincial or city average.
Prices can vary significantly by age, driving record, and insurance history. Check out our car insurance calculator to learn more about how rates are determined.
How much is insurance for a teenage driver?
Teenage drivers are known for paying a lot for insurance. Based on data from our quoter*, the average for a teenager (age 16-19) is $3,568 per year.
For example, it can be $4,430 per year for a 16-year-old. A 17-year-old taking out a policy can expect it to be approximately $300 per month or $3,581 annually.
Compare this to the typical amount of a 40-year-old, and you'll see a significant difference of approximately $1,500 per year.
Why so much of a difference? Teens are a greater threat to road safety. They have minimal experience behind the wheel. To save money it's recommended for younger people to get added as a secondary driver on a parent or guardian's plan. Also, teens may not qualify for regular coverage and may need to get high risk auto insurance which is much more expensive.
Here is a breakdown of average rates for teens by age:
Age
Yearly*
Monthly
16
$4,430
$369
17
$3,581
$298
18
$3,647
$304
19
$3,500
$292
20
$2,239
$270
Regardless of your age or gender where you live impacts the price of your insurance
Location plays a huge role in average auto insurance prices. Depending on where you live in the province your premium could vary by hundreds of dollars annually. For example, the average premium for car insurance in Toronto is just over $2,000 annually.
In Brampton, it is about $2,500 annually, the highest in the province.
The lowest area is the northeastern area of the province. Cities such as Kingston and Belleville average about $1,000 per year.
Here are the average costs for some cities:
Ottawa is about $1,150 annually.
London is about $1,400 annually.
Mississauga is over $2,000 annually.
Hamilton is approximately $1,700 annually.
Some other factors that affect your auto insurance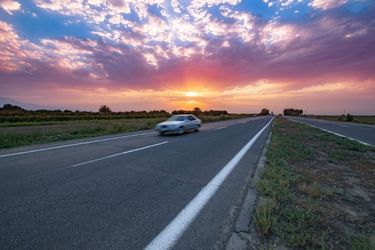 Many things have a direct impact on the price of auto insurance. Some you have control over (what you drive, driving history), and others you don't (insurance industry factors).
Industry
Here are some of the things that you have no control over:
Fraud: Fraud has been spiking claims expenses for drivers and insurers adding up to over $1.3 billion a year.
Claims expenses: Vehicles are becoming more expensive to repair which increases claims amounts.New technology and designs increase the MSRP and the cost to repair or replace vehicles.
Approved rate increases: Insurers can apply to have their rates increased each year based on overall expenses. If fraud and claims numbers are high, they are more likely to request an increase.
Individual
There are certain things you can control to help keep your payments down:
Location: Where you live in the province will impact the price. It's more expensive in urban cities compared to rural areas. More vehicles increase the threat of a collision, theft, or claim.
Coverage type and limits: The amount of coverage you have on your policy will affect the price. The more protection you have increases payments.
Deductible amount: Lowering your deductible will lower the amount.
Driving history: The more driving experience you have driving and being a good driver will help you save.
Vehicle: The type of vehicle you drive can lower your monthly cost. Check out our article on finding a cheap car to insure.
How much you drive: The more you drive the higher your monthly premiums will be.
Claims history: Having an at-fault accident on your record means higher rates.
There are also individual considerations you cannot control, such as your age and gender. For more information, please go to our page and see what factors affect Ontario car insurance.
Will the price of auto insurance go down in the province?
Even though the provincial government has made promises to get insurance under control, the yearly average costs are still on the rise. They have not significantly decreased at all since 2014. While rates did drop slightly for 6 consecutive quarters during the pandemic, they are on the rise once again.
You need to take important steps to reduce payments – such as comparing quotes annually and working with an insurance professional to save as much as possible.
In terms of age, you can expect to start seeing lower premiums once you turn 25. This is particularly the case if you started driving when you were 16. Insurers also tend to drop premiums again once you turn 40 and 50. That is if you have a clean driving record.
FAQs
While it's tempting to want to compare with other drivers to see if you are getting a good deal, your premium is relative to your situation. There is no normal amount to use as a benchmark. Comparing auto insurance quotes from multiple providers is a good way to see the prices in the current marketplace.
Ontario car insurance decreased by a small amount for six consecutive quarters during the pandemic (Q4 2020 to Q1 2022). This was due to COVID and fewer people driving. Since then, the average quarterly increase has been at least 0.5%. Prices fluctuate frequently based on company-approved rate changes, on individual backgrounds and other factors. The best way to find out if you will be paying more is to check prices yearly.
Prices for auto insurance are not likely to stay the same. They can go up or down based on the level of threat of fraud, the number of claims, company pricing, and many other factors that change over time. It is perfectly normal for your premium to change each year.
A final word on average car insurance costs
Your age and gender are key indicators of your costs, even though you have no control over them. Other things like your location, coverage choice, and vehicle type also matter. In general, young drivers have higher premiums. As you age, you'll see your premiums go down over time. That is if you keep a squeaky-clean record and capitalize on savings opportunities.
*Quotes from January 1st, 2022, to March 31st, 2023. Clean driving record and standard coverage.