We Help 50+ Drivers Save On Auto Insurance
Are you an over 50 driver with a good driving record? Do you feel like you're paying too much for your car insurance? At ThinkInsure, we believe that as a seasoned, mature driver, your driving know-how and experience should count for something when it comes to your car insurance rates. We can help you find you an insurance company who will reward your experience with hundreds in savings on your car insurance.
We Help Mature Experienced Drivers Get The Lowest Car Insurance Rates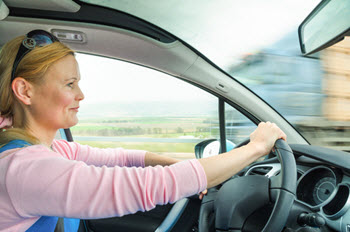 Our team of insurance experts will help you :
Obtain Maximum Savings With Our Expert Advice : We are licensed insurance experts. They can quickly get the best quotes and discounts with the right coverage that could amount to big savings.
Find The Top Quotes From 40+ Insurance Providers : Let us compare quotes, discounts and products from the insurance companies we partner with. You'll get the best coverage for your insurance needs, without overpaying.
Experience Our Customer First Approach To Service : We believe that every customer deserves the best, personal customer experience with every interaction. In fact, each and every customer gets a dedicated personal service representative
Individual Insurance Solutions And Coverage For Established Drivers
You've worked hard all these years. You've saved to buy your house and your car. Let us help you to protect your hard-earned assets and make sure that you get the savings you deserve.
Because you've arrived at the stage in your life where you are enjoying the ebenfits of all your hard work, you have more multi-layered insurance needs. Getting expert advice is even more important with involved needs. You owe it to yourself and to your family to make sure you are adequately covered.
Our team of insurance experts will take time to learn about your specific insurance needs. Then we'll quickly find proper car insurance coverage to protect you when you need it. We'll assess your options and help you select the affordable insurance option with ideal coverage.
How Do We Do That? We Shop & Compare Auto Insurance From Over 40 Insurers
ThinkInsure partners with over 40 insurance companies. Several serve the 'Over 50s' market with targeted rates. You'll find all kinds of additional coverages for your lifestyle needs. We will advise you on the best fit at the best price.
More Ways Our Experts Can Help You Save On Car Insurance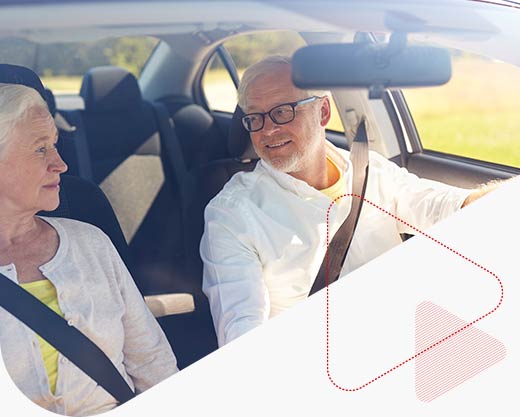 There are many ways that you can save on your car insurance. All together, these things can add up to great savings for you.
Bundle Your Insurance : Add a life insurance package to your car insurance and you will get additional discounts and savings.
Tell Your Insurer That You're A Retiree : According to the Insurance Bureau of Canada, you can save from 5-15%.
Usage Based Insurance : UBI can save you up to 30% on your premiums. Get rewarded for your god driving behavior.
Multi-vehicle Discounts : You can save when you have more than one car on your insurance policy.
Drive With Winter Tires : Did you know that you can save up to 5%?
Install an Anti-Theft Device : Save anywhere from 5-15% depending on the device you install.
Ask About Loyalty Discounts : You can save for staying with one insurance provider over the years.
Over 50s Auto Insurance, Even If Your Driving History Isn't Perfect
Are you wondering, "Can I be insured if my driving record isn't completely clean?" The answer is, "Yes!" ThinkInsure partners with non-standard insurance companies who provide car insurance coverage if you don't have a clean driving record. Our insurance experts will give you unbiased, professional advice for your situation.
Regardless of your driving record, a ThinkInsure insurance broker will help you find the ideal solution.
Start Saving Today!
Isn't it time you enjoyed the benefits of your driving experience?
Make sure you get the best car insurance rates. Choose ThinkInsure as your insurance broker. We'll make the entire process of buying car insurance simple and easy. We will shop and compare to get you the best coverage and rates.