Mar 5, 2020
Everything You Need To Know About The G Driving Test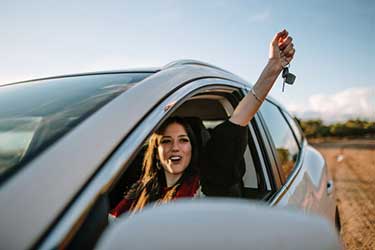 The G licence is the final step in the Ontario graduated licencing process. Becoming a fully licenced driver removes most driving restrictions. It allows you to drive on all roads at all times. But first you need to pass the G road test in Ontario.
Are you ready to get your G driver's licence? Want more information?
This blog talks about everything you need to know about the G road test in Ontario. You'll learn about how to pass the G road test. Get information about book the test, requirements, costs and more. We'll provide you with answers to commonly asked questions about the Ontario G driver's licence test.
What Is The G Driving Test?
The G driving exam is the final road test. It's the last step in the graduated licencing process to get your full drivers licence. The test covers everything from the G2 test. It also tests you on more advanced driving skills. This includes highway driving, parallel parking, lane changes, and more.
What Is The Difference Between G2 and G?
The G2 is a novice driver's licence and has a number of driving restrictions. It is the licencing step before the G licence. The G licence is the full driver's licence in Ontario.
Once you have your G licence, there are no additional road tests. The G test is more thorough and covers all areas of driving.
What To Expect For The G Road Test In Ontario?
G licence test is comprehensive. You need to have the skills to drive in all locations, times, situations and weather conditions. Here is what you can expect from the G licence test :
Skills : The test covers advanced driving skills such as highway driving and parallel parking.
Duration : The test will take approximately 30-40 minutes to complete. Time may vary.
Declaration : You need to declare your highway driving experience prior to the road test. You should have driven at least 5 times on the highway within the past 3 months. You must have the required amount of experience or your road test could be cancelled.
Result : Once you pass, you get a full G licence in Ontario.
The G Road Test Checklist In Ontario
What Do I Need To Know For My G Test Ontario?
The G road test comprises of basic city driving skills and more advanced skills. Here is what you will be tested on :
Starting and stopping.
Turning and changing directions.
Traffic signs and lights.
Passing vehicles, proper lane use, and driving in passing lanes.
Travelling through controlled and uncontrolled intersections.
Parking, reversing, and three-point turns.
Proper observation, foreseeing hazardous conditions, and blind spot checks.
Road side stop.
Parallel parking.
Highway driving – entering, exiting, lane changes, maintaining proper speed.
These are the skills you need to practice prior to taking your class G road test.
How Do You Book The G Test?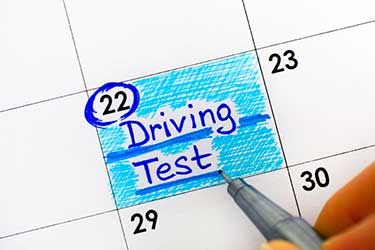 The G licence test booking process is very similar to the other tests. To book G road test you will need to provide information about when and where you want to take the test. You can book the test 3 ways.
Scheduling The G Licence Test Ontario
You can book your G2 road test appointment :
online through the DriveTest website
By phone at 647-776-0331 or 1-888-570-6110
In person at any DriveTest Centre
To cancel or reschedule your road test, you must give 48 hours' notice to avoid a cancellation fee.
What Do You Need To Book Your G Licence Test?
The class G road test is the second of two road tests you will need to pass. You can book a G road test once you have been a G2 driver for 12 months. Booking the G licensing road test is the same process as booking your G2 road test. You will need :
Driver's licence number
A preferred location
Know the time and date you want to book
What Are The G Test Requirements?
There are a few G road test requirements you have to meet :
You can take the G road test after you've had a G2 licence for 12 months
Complete and sign a "Declaration of Highway Driving Experience" form
Bring your G2 driver's licence
How To Pass The Ontario G Licence Test
What Are Some G Road Test Tips For Success?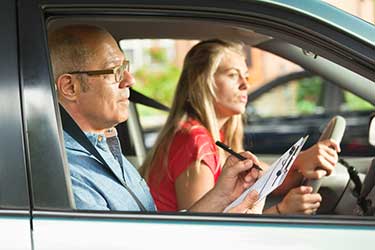 Being prepared is the biggest success factor. Most drivers fail because they don't put in enough time behind the wheel before taking the G road test. Follow these G test tips :
Book a session with a driving instructor : It's always a good idea to brush up on your driving skills. Book a session or two with your driving instructor. You can review the test and make sure you have the skills to pass the test.
Make sure your vehicle is in working order : Check all brake lights, turn signals and ensure you have a full tank of gas. Make sure everything is in working order.
Make sure you have appropriate highway driving experience : Highway driving makes up a large portion of the driving exam. Make sure you spend enough time driving on the highway. Understand all highway traffic signs and laws before taking the test.
Review the driver's handbook : Brush up on your driving knowledge prior to your test. Review road signs and rules of the road.
Turn off your phone : Turn off your phone before you get into the vehicle for the driving test. Eliminate all distractions.
How Much Does The G Test Cost?
The cost to take the Class G road test is $91.25 with tax included. This price is effective as of July 12, 2019. You will need to pay additional fees to take a retest.
What Happens If I Fail My G Licence Road Test?
Failing the G licence road test is common. It's estimated that at least one third of drivers fail on their first attempt. The good news is you can take as many road tests as you need to pass.
Your driver's licence must be valid and you must wait 10 days between tests. You will have to pay the road test fee each time you take the G road test.
I Failed My G Test and My Licence Expired – Now What?
If you fail your G road test and allow your driver's licence to expire, you will need to restart. You'll need to start the graduated licensing process over. This means retaking the knowledge test and starting with a G1 licence.
What Happens After You Pass Your G Road Test?
After the test, you get a brief summary of your driving skills by your driving examiner. A paper copy of your score sheet is available upon request.
You will receive a temporary driver's licence. This is valid for 90 days or until you receive your new G driver's licence in the mail.
G Road Test FAQs
Do you have more questions about the G road test? Check out these commonly asked questions. Get the answers you're seeking :
You must have your G2 licence for 12 months. After this, you can take the G road test any time. You have to take the test before your G2 licence expires.
There is no limit to how many times you can take the test. If you fail a test, you will have to wait 10 days to retest. However, the time between tests may be longer due to test time availability.
The same fee applies for first and all subsequent test attempts. The fee is $91.25.
No. You must supply the vehicle for your road test. You can borrow or rent a vehicle for the test if you do not have one. You can also request to use your driving instructor's vehicle for the test.
Yes. You will be need to show the ability to parallel park your vehicle.
Other Articles That You Might Be Interested In
Ontario G1 Driving Test Requirements, Costs, Questions And FAQs
What You Need To Know Before Taking The G2 Driving Test
Benefits Of Driving Schools Or Drivers Ed For Young And New Ontario Drivers
Car Insurance Savings Tips & Discounts For New And Young Drivers
What Is The Cheapest Car To Insure?
The Total Cost To Own And Drive A New Car
Average Car Insurance In Ontario By Month, Age And Gender
<<G1, G2, G - Ontario's Graduated Driver's Licensing System Guide
Collision Reporting Centre 101 And Reporting A Collision>>