Jun 11, 2021
What You Need To Know Before Taking The G2 Driving Test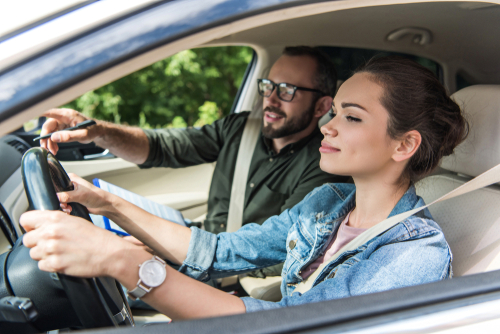 Are you starting the process of getting your G2, or have a child who's ready to take the next step in the graduated licencing process? Preparation is essential to pass the G2 driver's test.
If you are ready to pass your G2 on the first try, you'll benefit from this blog. We'll cover an overview of what you need to know before taking your driving test. You will learn about the G2 test, how to book, requirements, costs, tips for passing, and requirements for auto insurance quotes.
What Is The G2 Road Test?
Once it's been 12 months (or 8 months with driving school), you can take your G2 road test. This assessment is the first of two road examinations in Ontario to become a licensed driver.
The G2 road test takes approximately 20 minutes to complete. It assesses basic driving skills you will need to drive in the city. You will not drive on 400 series highways during it, but once you pass you will be able to drive on all major highways.
Are You Ready For The G2 Road Test?
Once you pass your G1 test, it's time to put your skills to the test on the road. Making the step from G1 to G2 is a big one. Drivers need to make sure they are ready before taking the road test. Ask yourself these questions to get a sense if you're ready :
How much have I driven?
How many total hours have I driven with my G1?
Did I complete driver's education?
Do I know the rules of the road?
Am I confident in my driving abilities?
Do I need more time to practice?
Are there certain skills I need to improve?
Confident you are ready? Then it's time to book your G2 road test.
How Do You Book The G2 Test?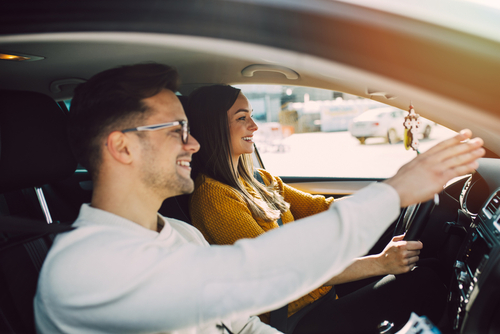 The booking process is simple for your G2 assessment. You will need the following information :
Your Ontario driver's licence number.
A preferred date and time.
A preferred location to take the exam.
Alternative location preferences.
3 Ways To Book Your G2 Test
You can do online booking, book over the phone, or in person. Here are three ways to book your G2 road test appointment :
Book your G2 test online through the DriveTest website.
By phone at 647-776-0331 or 1-888-570-6110.
In person at any DriveTest Centre.
Need to cancel or reschedule your road assessment? You must give 48 hours' notice to avoid a cancellation fee.
Can I Book A G2 Test In Ontario During COVID-19?
Since the beginning of the pandemic, "there have been approximately 294,400 passenger road tests cancelled due to closures and Grey lockdown restrictions," according to MTO. As of June 14, 2021, the province has lifted restrictions for in-person tests, but there is a high number of backlogged appointments. DriveTest has made a statement that they are unable to provide priority reschedule due to the high demand. They do have plans to open up more exam centres and examiners.
As Ontario continues on the roadmap to reopen, those who have class G1, G2, M1, or M2 — have until December 31, 2022 to re-qualify, or to upgrade the novice licence. The regular expiry dates for G1 and G2 will resume on January 1, 2023.
Ontario G2 Road Test Checklist
To pass your G2, you will need to demonstrate basic driving skills and knowledge. Instructors will assess your ability to follow the rules of the road. You need to show safe driving behaviour at all times. During the exam, the instructor will provide you with verbal directions. Follow their cues.
What Are You Tested On To Pass The G2?
Here is what you will be assessed on during your road test :
Did you fasten your seatbelt?
Starting the vehicle – releasing the hand break
Stopping
Turning – using your turn signals
Traffic lights
Passing vehicle – using signals and shoulder check
Driving in the passing lane
Driving through controlled intersections
Parallel parking
Reversing safely
Overall awareness – being aware of dangerous conditions
Visual checks of your surroundings
Emergency stopping
Three point turn
Forward parking
Reverse parking
Obeying posted speed limits
Use of handbrake
Once you pass your G2, make sure you get car insurance in Ontario or are included as an occasional driver on your family's policy.
How Much Is The G2 Road Test?
The class G1 licence package includes the fee to take your G2 road test ($159.75). If you are unsuccessful in your first attempt, you can re-take the exam. The class G2 road exam to earn your licence is $53.75. When you pass, you will need to pay a $90 licencing fee.
Note that your prepaid G1 licence package fees are valid for six years from the payment date.
G2 Test Requirements
What Do You Need To Bring To Your G2 Test?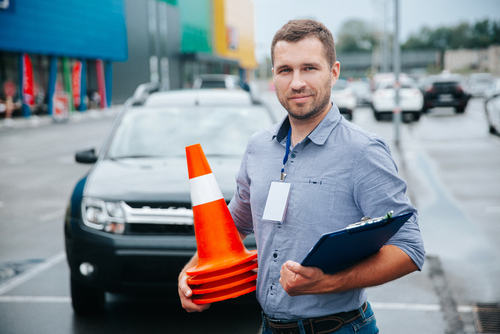 There are many requirements drivers need to meet to do the G2 road test :
You've had your G1 licence for one year. 8 months with completion of a driver training program.
G1 drivers licence.
Prescription glasses or contact lenses (if applicable).
Check in 30 minutes prior to your appointment to complete registration.
Your vehicle must be free of defects.
How Many Mistakes Are Allowed In G2 Test In Ontario?
It depends on the type of mistakes made. One major mistake could be grounds for failure. You could make a few minor mistakes and still pass.
What To Avoid On Your G2 Test
Practice on the road is the best bet to pass your assessment. The more comfortable you become with signs and traffic, the rules of the road will become more intuitive. Being aware of the most common driving mistakes can help you before and during the test. Here are the five most common mistakes that happen during G2 assessments.
Forgetting to signal turns : Don't forget to use your signal when you do a three point turn, pull out of your parking spot, or drive through a roundabout.
Not following the posted speed : Keep a consistent speed that obeys the posted speed. If it says 50km/h, do not drive 70 km/h.
Not checking your mirrors : Check your mirrors every five seconds or so, when you are turning and changing lanes.
Not fully stopping : Stop for three seconds at any stop sign – no rolling stops!
Parallel parking mistakes : Practice makes perfect – spend time mastering this tricky parking maneuver before your test.
What Happens If I Fail The G2 Road Test?
It's estimated that 30-45% of drivers fail the G2 assessment on the first attempt. If you fail, and your G1 licence is still valid, and you can book a G2 retest.
If your G1 licence expires, you will have to start over again. You'll need to pass the knowledge exam and pay all of the fees again.
Can The Examiner Stop Me From Taking Or Finishing The G2 Road Test?
Yes, the examiner has the authority to stop your road exam or refuse to start it under certain circumstances. These situations include :
There are issues with your vehicle.
Registration and plate sticker are not up to date.
They suspect you've have been drinking or have recently used drugs.
They can stop the test if they deem your driving skills not good enough to complete it.
G2 Road Test Tips
A few good test tips can do wonders. Use these G2 driving test tips :
Arrive early : Arrive at least 30 minutes before your scheduled appointment to check-in. You don't want to feel rushed right before your exam.
Make sure car is working : Make sure your car has no issues prior to the assessment. Check the lights, ensure you have a full tank of gas, and the wiper fluid is full. Your vehicle needs to be free of mechanical issues.
Know the vehicle : It's common for drivers to borrow a vehicle for their test. Know where the emergency light button is. Know how to use the handbrake. Adjust the mirrors to your liking. Have a good overall feel for the vehicle. You want to feel as comfortable as possible when driving the vehicle.
Bring your driver's licence : Don't forget to bring your driver's licence, identification, and method of payment.
Book in advance of licence expiration : Book well in advance of expiration. This will give you time to re-book if you are unsuccessful.
Relax! Calm your nerves : If you have put in the work to prepare, you are ready.
G2 Test FAQs
The G2 road test is the easier of the two. It analyzes basic driving skills and knowledge. There is no highway driving requirement, and it is shorter (about 20 minutes).
If you purchased the G1 licence package, you've paid for one G2 road rest attempt. So no, you don't have to pay for it. If you are unsuccessful, you will have to pay for each additional retest.
You can book a G2 test within 8 months of getting your G1 if you complete driver training. You will need to show proof of completion from an MTO approved driving school.
Your G2 road test will take approximately 20 minutes to complete. This is standard regardless of the location you take the it.
It costs $53.75 to retake your G2 road test.
Yes, you can use your own vehicle for the test. You can also use a car from a driving instructor, parent, friend, or even rent a vehicle. The vehicle must be safe and fully operational. Vehicles are not available through the MTO or Drive Test centres.
No. You do not go on the any 400 series highways. You may go on 80 km/h roads.