Find The Best Toronto Small Business Liability Insurance Rates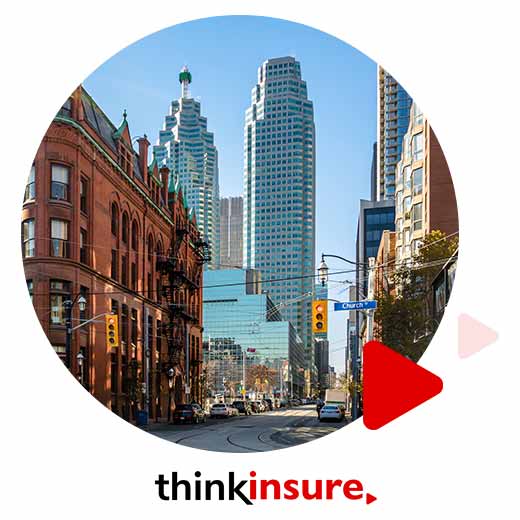 Do you need insurance coverage for your Toronto small business? Most Toronto business owners operate on tight budgets and can't afford unforeseen costs. Commercial insurance is one of the most effective ways to protect your business from liability risks and threats.
If you own a small business in Toronto, you know how important a good business insurance policy is to your company. You've put a lot of time, effort, and money in your business. Protecting your investment in your business is vital.
At ThinkInsure, we help you get business insurance coverage and protection to meet your unique business needs and budget.
We Are Toronto Small Business Insurance Experts
ThinkInsure is your best option to find the customized small business insurance solutions your business needs. Our insurance experts can help you find an affordable and flexible commercial insurance policy that protects your small business in Toronto against losses, damage, and liability.
When you choose ThinkInsure, you get so much more than small business insurance. Experience the ThinkInsure advantage :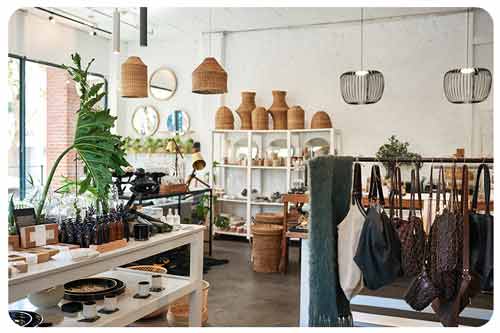 Get the best Toronto small business insurance plans : Our insurance experts will help you find the best business insurance plans for your business needs. No out of the box solutions. We cater your policy to meet your specific requirements.
Access to the top small business insurance companies : Our insurance professionals provide you with expert advice about your coverage options, filing insurance claims, and how to protect your business. We are available to answer all your commercial insurance questions.
Unbiased expert insurance advice : Our insurance professionals provide you with expert advice about your coverage options, filing insurance claims, and how to protect your business. We are always available to answer your commercial insurance questions.
Business insurance options : Whether you operate a local small business, are contractors, or need cyber insurance for your online business, we have the insurance solutions you need. Contact us to get a quote and compare coverage options.
Personalized Customer Service : All business customers receive a dedicated insurance professional to help you with all your business insurance needs.
About Business Insurance In Toronto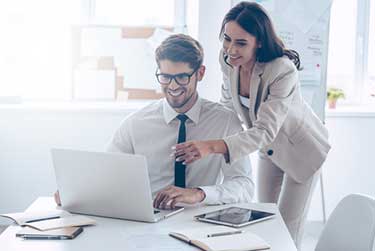 Toronto is the business capital of Canada. It's our country's largest city and it's known for businesses of all sizes and types. Its home to countless local and national retailers, tech start-ups, construction and real estate companies, great restaurants and pubs, and just about any other type of business you can think of.
It's the place to come if you want to start a successful company. As of 2017, there were 237, 565 businesses in the Toronto Region. 98% of all businesses in Toronto and across Canada are small businesses.
Do I Need Small Business Owner Insurance Coverage In Toronto?
It depends. While it may not be legally required for most businesses to have insurance, it is strongly recommended for all business owners. Depending on your business type or industry, you may be required to carry some form of insurance.
All businesses take on some level of risk and small business insurance coverage protects your investment in your company. Are you adequately covered? Speak with our business insurance experts today to assess your coverage.
Do I Need Small Business Liability Insurance In Toronto?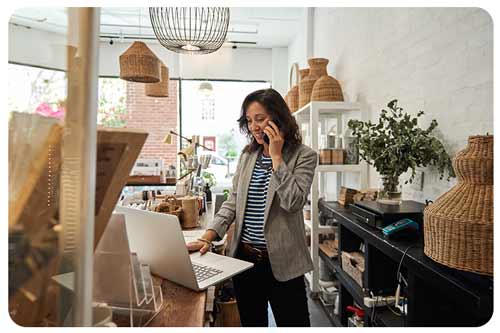 Business liability insurance provides protection if you face liability claims related to property damage, injury, product malfunction, erroneous advice and more. Without commercial liability coverage, you would have to pay out of pocket if your company faced legal action.
How Can Business Liability Insurance In Toronto Protect My Small Business?
Liability risks can come in many shapes and sizes. Depending on your type of small business and industry you could need protection from some or all of these liabilities :
Property damage
Bodily injury
Product liability
Cyber liability
Errors and omissions
Get The Small Business Insurance In Toronto For All Types Of Companies
Have a large, medium, or small business in Toronto? We can help you find insurance solutions to meet your coverage needs and fit within your budget. We work with business of all sizes from all industries :
Retail stores and local shops
B2B service providers and consultants
Home based businesses
Hospitality services
Construction and renovation contractors
Professional service providers
Delivery and transportation companies
Manufacturers
Auto repair
Large offices
Communications and marketing
And many more
Where Can Your Get Business Insurance For A Toronto Small Business?
How to get insurance for a small business is a common challenge for new businesses in Toronto.Our business insurance experts have access to the insurance policies and coverage you need to protect your business.
Whether you're a start-up, sole proprietor, home based business, or online business, we can help you with all your Toronto business insurance needs.
How Much Does Business Insurance Cost For A Small Business In Toronto?
There are hundreds of different types of businesses in the Greater Toronto Area. Each one has unique business insurance needs. Small business insurance costs are as diverse and unique as the types of local businesses in Toronto. There is no one fixed amount. The best way to determine costs is to identify your coverage needs and compare quotes to find the right mix of coverage for the lowest rates.
What Is The Average Cost Of Small Business Insurance In Toronto?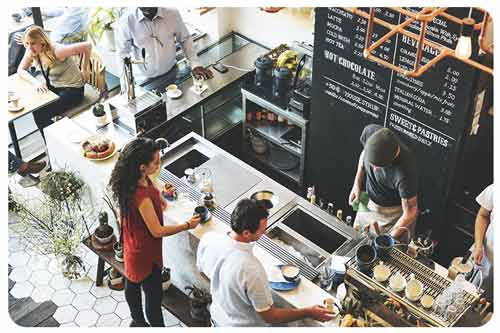 Determining the cost of small business insurance can be complex. There is no average cost for small business insurance. Each business has unique characteristics, requires different types of coverage, and is exposed to different threats and risks.
The average cost of business insurance for a small business can vary greatly. Get a business insurance quote to compare Toronto business insurance costs and weigh your options.
What Are Some Tips To Get The Cheapest Toronto Small Business Insurance Quotes?
We know business owners want to get the cheapest insurance quotes for small business insurance. With tight operating budgets, it's important to save money anywhere you can – commercial insurance is no different.
Our business insurance experts can help you get cheap small business insurance in Toronto WITHOUT sacrificing the quality of your coverage. Here are some tips to get cheap business insurance quotes :
Understand your business insurance needs : All businesses are unique. They have different risk profiles. Having a detailed understanding of your company threats and liabilities will help you make better decisions about insurance coverage requirements.
Get the right amount of coverage : Coverage levels and requirements vary based on your business size, industry, and the types of products and services you offer. Be careful not to over insure or you'll overpay for coverage you don't need.
Review insurance coverage annually : Your business changes year to year. So do your insurance needs. If you are in a growth phase, you many need to add coverage. If you are right sizing, you may need to reduce coverage. New risks may also arise, causing you to adjust your coverage types and amounts.
Work with ThinkInsure to get quotes : Our team has access to small business insurance coverage from multiple insurance providers. This gives you the best opportunity to get the lowest rates. Let our insurance experts handle your insurance so you can focus on running your business.
What Factors Impact Small Business Insurance Rates?
There are many factors to consider when determining the type and amount of commercial insurance you need for your small business :
Risk exposure
Threats and liabilities
Business type and industry
Staff size
Location and property size
Products, services, type of advice and consultation offered
Inventory, equipment, and supplies
Many other factors
Types Of Insurance Coverage For Toronto Small Businesses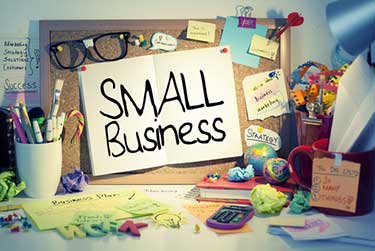 Small businesses in Toronto are exposed to many risks – property damage, liability, cyber risks and data breaches and many more. Whether you are a start-up, home based business, or establish small business, we offer a selection of business insurance solutions to help you protect your business :
Business Liability Insurance : Business Liability Insurance is at the top of the list of small business insurance coverage requirements. A lawsuit or injury claim could cripple your business without the right protection in place. Our insurance experts will help you get cheap liability insurance for your small business to protect you against legal costs, lawsuits, property damage, and personal injury claims. Contact us for a small business liability insurance quote.
Home Business Insurance In Toronto : Work from home? Run a business out of your house? Your home insurance policy is not enough. You need home based business insurance in Toronto to ensure your business and home is covered.
Contractors Insurance : If you work in a skilled trade, you know you are exposed to many risks on the job site. Contractors insurance provides construction professionals with coverage to protect their business, equipment, employees, and more.
Commercial Property Insurance : Own a commercial property? Protect your investment with commercial property insurance. No matter where you are located in the GTA, our insurance experts find you coverage that will meet your business needs. We offer commercial property insurance for all types of businesses. Our policies can protect you against loss, fire, theft, and cover your building and contents.
Commercial Auto Insurance : Have a company car? Drive for work? Offer delivery services? Then you need commercial auto insurance. This type of insurance is specifically designed for the needs of a business. We offer a number of types of commercial car insurance to meet your specific needs including commercial truck insurance and commercial vehicle insurance. Not sure if you need commercial auto insurance for your Toronto business? Contact our insurance experts to get some advice to lower your small business car insurance rates.
How To Get Toronto Small Business Insurance Quotes
At ThinkInsure, we make it easy for all types of small businesses to compare quotes and find hthe coverage you need to protect your business. Finding affordable small business insurance can be as simple as 1-2-3 :
Step 1 – Request a small business insurance quote
Click here to start your quote. Enter your Toronto business information and explore coverage options.
Step 2 – Compare coverage options
Consult with our small business insurance experts to discuss your insurance needs and policy options. Find coverage that is customized to meet your unique business needs.
Step 3 - Choose the best policy
Choose the policy with the best coverage and cheapest rates from the quotes generated based on your business information.
Toronto Small Business Insurance FAQs
We receive a lot of questions from business owners in Toronto about insurance coverage and requirements. Here are some of the common business insurance questions we get:
Getting low cost business insurance is important, but it should not be at the cost of quality coverage. Always compare small business insurance quotes to understand your options. This will help you get the lowest rates without sacrificing important coverage.
All businesses are exposed to threats, liabilities, and risks that could put their business operations in jeopardy. An unforeseen event or a lawsuit could potentially cripple your business. Small business insurance helps protect your businesses financial security.
Getting small business insurance from a licensed insurance professional is always your best option. At ThinkInsure, our experts can help you compare quotes and get the coverage you need from business insurance companies near you.
It's important to stay on top of your small business insurance coverage to ensure you're properly protected. It's recommended you compare Toronto business insurance quotes annually when you renew your policy. During this time you can assess your coverage needs, make changes to ensure your policy is in alignment with your business needs.