Jul 28, 2016
You're hearing a lot about the self-driving car in the news lately. Perhaps it's because we're enchanted with technology or we're looking for solutions to traffic congestion, commuting, road rage or the environment or even the economy. And we think that self-driving cars are the magic bullet.
Maybe it's because there are newsworthy stories that demonstrate that we're on the cusp of game-changing technology, like the story about the Tesla S Model that parked itself under a semi-trailer. The heart of the issue was – who was at fault – the car manufacturer or the car owner. The advent of self-driving cars will raise many such issues now and in the future.
What Impact Will Self-Driving Cars Have On Car Insurance Rates?
Undoubtedly, car insurance rates will be impacted by automated cars. When rates will be impacted and by how much, is still quite unclear.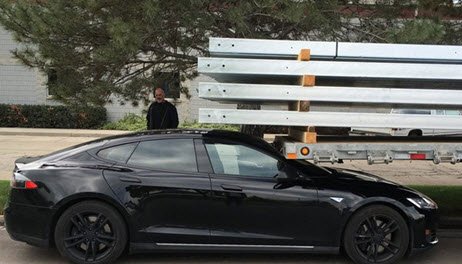 We do know that self-driving cars will eventually eliminate crashes that result from driver error. And right now, driver error accounts for 90% of vehicle crashes in the US.
A Bloomberg article points out, "as car makers automate more aspects of driving, accidents will likely plunge and car owners will need less coverage". And in the same article, Donald Light, head of the research firm Celent, points out that premiums could drop as much as "60 per cent in 15 years."
Do Self-Driving Cars Eliminate Accidents?
One of the big benefits of automated cars will be a reduction in car accidents. But there have been several instances in the news where automated cars have been in collisions. Remember the Tesla auto-pilot story, where the owner maintained that he was not even in the car when it crashed? More recently, there was the tragic story of a fatality in a Florida car crash when a Tesla S was on partial auto-pilot.
Who Is Responsible For Insurance Liabilities If There Is An Accident In A Self-Driving Car?
These are just two instances where the question of liability comes into play. Who is responsible if an autonomous car crashes? Is it the car owner or the car manufacturer?
This is an important question from a car insurance standpoint. Historically, the responsibility for the safe operation of a vehicle was solely the responsibility of the driver. Now, with automation, the driver may not be held solely responsible.
In a CBC article, Peter Henein, a product liability lawyer in Toronto, points out the most obvious concern with self-driving cars as computer error or failure or a loss of Internet connectivity as a potential to bring a car to a stop.
Car manufacturers who are confident in their products will most likely take responsibility. So far Google, Volvo and Mercedes have stepped up to say that they will accept liability in crashes with driverless cars. But with only some manufacturers coming forward and with a patchwork of rules, the issue of insurance liability could still be confusing and concerning to car owners.
What Factors Affect Car Insurance Rates For Autonomous Cars?
1. Safer Roads : In general, all car insurance rates should go down because roads will be safer. If you own a self-driving car, your rates will be even lower.
2. Fewer Accidents : To quote Geico CEO, Warren Buffett, " if there are no accidents, then no need for insurance. And I think there will be a big reduction in accidents over a longer period of time. But now when you start making the driver safer, that would be a big, big jump, and that will happen some day, and when it happens there will be a lot less auto insurance written. A KPMG study predicts that within 25 years "personal automobile insurance sector will shrink to less than 40% of its current size."
3. The Type Of Accidents Autonomous Cars Are Involved In : It's not clear yet what kind of accidents that driverless cars may be involved in. Will they be severe? Will they be able to avoid minor accidents such as rear-enders? Who will be considered responsible in the event of a crash? The company responsible for the image-processing software for Tesla said that its "technology was not designed to cope with the type of obstacle that appeared to cause the accident" in Florida. And yet the driver may have made an assumption that on auto-pilot, the car could avoid or brake for a left-hand turning vehicle.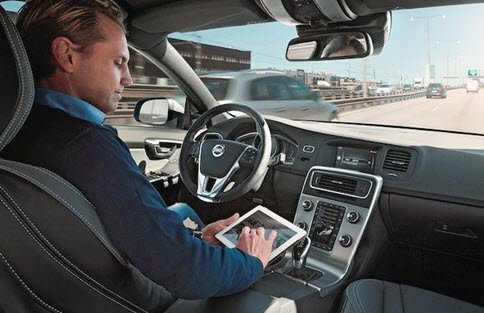 4. Increased Repair Costs With Automation Technology : Experts predict a reduction in accidents as a result of automation. But what if you are in an accident? Repair costs will most likely be higher because of the technology in an automated car. So there may be fewer accidents but repair costs will be higher.
5. Driving History Will Lose Its Importance For Car Insurance Rates : Since drivers will no longer be solely responsible for the safe operation of a vehicle, drivers and their driving history will be eliminated as a factor for insurance rates.
6. Manufacturers And Technology Companies May Assume Some Coverage Costs : Several companies experimenting with automated cars (Google, Volvo and Mercedes) have already confirmed that they will take responsibility for manufacturing or technological errors that result in car crashes if they are at fault. Since some or all of the liability will shift from driver to manufacturer, you will most likely see a reduction in car insurance premiums.
7. Fewer Accidents Mean Fewer Injuries And Reduced Medical Claims Costs : Fewer accidents, fewer injuries will mean reduced medical claim costs to insurance companies. Customers benefits with lower rates.
8. Fewer Accidents Mean Less Opportunity For Insurance Fraud : Insurance fraud such as lying about how vehicle or personal damage occurred, whether you were injured and required medical treatment or adding previously incurred damage to a claim, increases insurance costs for everyone. So as the number of accidents decrease, the opportunity to commit fraud is also decreased. This means lower rates to car owners.
The prediction that self-driving cars will greatly reduce if not eliminate car accidents leads to the conclusion that car insurance rates will go down significantly as automation becomes more common on our roads.
Safer Roads And Lower Car Insurance Rates With Self-Driving Cars
The introduction of self-driving cars to our roads will ultimately mean that we can count on safer roads, fewer accidents and eventually lower insurance rates. These predictions are based on the statistic that 90% of accidents are a result of driver error and the assumption that we will eliminate a large majority of accidents. But since fully-automated cars are a few years away and we are just beginning to get into legislation around accidents with self-driving cars, we can make some predictions – but that is what they are – educated predictions.
Other Helpful Driving And Car Insurance Articles
Ready Or Not – The Self Driving Car Is Coming to Ontario
What Are The Cheapest Cars To Insure?
G1, G2, G - Ontario's Graduated Driver's Licensing System Guide
Top 10 Tips To Save On Car Insurance
Important Changes To Ontario Car Insurance In June 2016
Top 15 Ontario Driver's Licence Questions

<<Intact Introduces Uber Ridesharing Insurance
Tips When Buying A New House - Insurance Considerations And More>>