Apr 2, 2020
Ontario Careless Driving Charges, Points, Fines And Impact On Insurance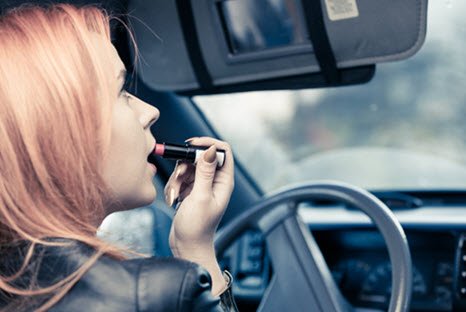 Even though it's a common traffic violation, being charged with careless driving is not a situation you want to find yourself in. Careless driving is a serious offence that can result in a ticket, fine, or worse, depending on the result of your behavior behind the wheel.
What Is Careless Driving?
Careless driving can be somewhat confusing due to the nature of the law. A careless driving charge is open for interpretation by police, and there are many situations where careless driving qualifies as an offence. It is a charge or ticket that is given out by police when they deem a driver was not using care and failed to properly pay attention and drive safely.
Careless Driving Defined By The Ontario Highway Traffic Act
Section 130 of the Ontario Highway Traffic Act defines the act of careless driving : Every person is guilty of the offence of driving carelessly who drives a vehicle or street car on a highway without due care and attention or without reasonable consideration for other persons using the highway.
Even though the law is somewhat open for interpretation, there are acts that are commonly considered to be careless driving. Here are some examples of careless driving :
Safe Distance : Failing to maintain a safe distance from other vehicles.
Mirrors : Failing to check mirrors when reversing or changing directions.
Passing : Making risky or unsafe passing.
Stopping : Running a red light or stop sign.
Speed : Excessive speeding street racing or stunt driving.
Accidents : Accidents involving pedestrians and cyclists.
Texting : A crash caused because of a careless action – such as texting and driving.
Proper Care : Any other situation where proper care is NOT taken.
Is Careless Driving A Criminal Offence?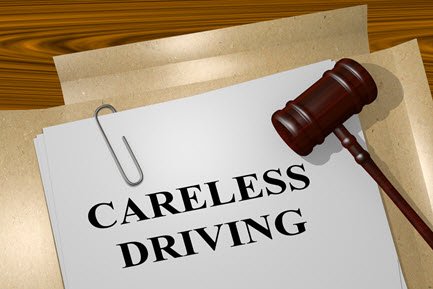 Careless driving is NOT considered a criminal offence, and you will not receive a criminal record if you are convicted of careless driving in Ontario. You will be subjected to fines, driver's license suspension, and jail time, depending on the severity of the offence.
You will receive a criminal record, however, if you are convicted of dangerous driving.
Is There A Difference Between Careless Driving And Dangerous Driving?
Many drivers make the assumption that careless and dangerous driving are the same charge, or at least very similar. However, they are quite different.
Here is a definition of dangerous driving as presented in the Criminal Code of Canada :
(1) Everyone commits an offence who operates :

(a) a motor vehicle in a manner that is dangerous to the public, having regard to all the circumstances, including the nature, condition and use of the place at which the motor vehicle is being operated and the amount of traffic that at the time is or might reasonably be expected to be at that place.
If you compare the two, you'll notice :
Jurisdiction : Careless driving is found in the Highway Traffic Act – a provincial statute – whereas dangerous driving is found in the Criminal Code of Canada.
Penalties : The penalties for dangerous driving are more severe than penalties for careless driving – if you are found guilty of dangerous driving, you will receive a criminal conviction.
Application : Careless driving charges are only applicable on roadways. You cannot be charged with careless driving for issues that occur in parking lots, or private roads or driveways.
Whether you have been charged with careless driving or dangerous driving, consult your legal counsel for more information.
What Are The Types Of Careless Driving Tickets In Ontario?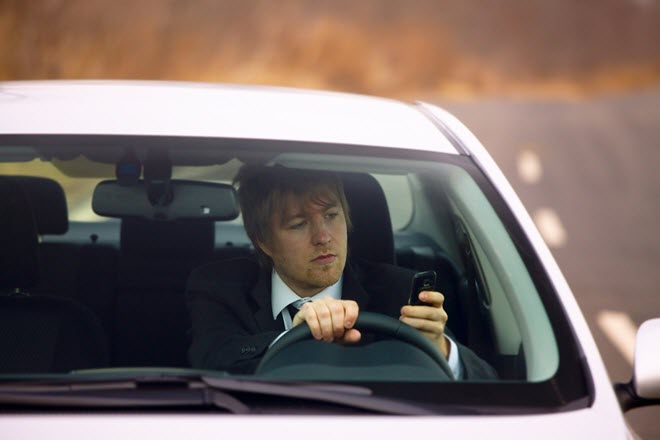 Careless driving fines and penalties vary in Ontario based on the severity of the situation leading to you being charged. Here is some information on the type of fines and tickets you could receive.
There are two main types of careless driving tickets :
Careless Driving With A Fine : You receive a ticket with a fine amount and 6 demerit points. Paying the fine is your admission of guilt.
Careless Driving Without A Fine : Receiving a careless driving ticket with no fine occurs for more serious offences. You will receive a summons to appear in court to answer to the charges for careless driving. You can expect to receive a fine closer to the upper limits with the potential of a license suspension and even jail time for severe offences.
What Are The Careless Driving Fines And Penalties?
Here is a breakdown of the possible driving penalties you could receive if you are given a careless driving charge in Ontario :
Fines : The fines range from $400 to $2,000 depending on the severity.
Points : 6 demerit points issued.
Novice Drivers : 30 day license suspension for novice drivers.
Zones : Fine is double in construction and community safety zones.
Suspension : Serious offences could receive a possible two-year license suspension.
Jail : Serious offences could receive a possible six months in jail.
Insurance Rates : Insurance increases 100% upon conviction.
Employment : Possible loss of employment, especially if driving is part of your job.
What Are The Types Of Careless Driving Charges In Ontario?
A careless driving charge in Ontario is applicable to many situations.
You can be charged with careless driving :
With an accident
Without an accident
Causing death or injury
Regardless of the situation, your charges will still fall within the careless driving penalties.
Just because there is a fatality doesn't necessarily mean it is a criminal offence … it's how the collision occurred and what led up to it, explained Sgt. Scott Parker of the OPP's Traffic Operations Division to Wheels.ca.
If the police believe there was more in play, or there was malicious intent, you could receive a charge for criminal negligence or dangerous driving, both with stiffer penalties and the potential for a criminal conviction.
Careless Driving FAQs
Here are some common questions and answers about careless driving in Ontario :
One of the first things most drivers will be worried about when charged with careless driving is how many demerit points they will incur. Unfortunately, there is no wiggle room. If you are charged with careless driving and pay your fine or are summoned to court and convicted, you will receive 6 demerit points.
A careless driving charge will stay on your driving record for 3 years, the same as other driving convictions such as a speeding ticket in Ontario. Remember, they stay on your record from the date of the conviction.
If you drive carelessly and receive a careless driving ticket, you could face some serious insurance repercussions. It is considered to be one of the most serious driving offences. Receiving a charge WILL impact your insurance, a reason why many drivers are interested in fighting a careless driving ticket.
There are three main ways your insurance coverage could be impacted :
Increased Car Insurance Rates : Your rates will increase, in some cases by as much as 100%. Rate increases will vary by insurance company.
Loss Of Insurance Coverage : Some insurance companies will cancel or not renew your insurance coverage when your current policy expires. You may also have issues finding other insurance companies to offer you coverage, and if they do, expect your rates to be very high compared to your rates prior to your careless driving conviction.
Have Your Policy Not Renewed : A careless driving charge on your driving record is considered a bad driving conviction by many insurance providers. So they may not renew your policy and you may need high risk auto insurance if you want to drive.
Learn more about how tickets affect insurance rates in Ontario.
Due to its somewhat open interpretation, careless driving charges can have some level of ambiguity, and it may make sense to fight a careless driving ticket.
For more information about how to fight a careless driving ticket, speak to a legal advisor about your situation and your legal options when charged with a careless driving offence.
Having Issues Getting Insurance After A Careless Driving Charge?
If you have been charged with careless driving and are having issues getting insurance, contact us. We'll help you explore your options in Ontario.
Call us toll free at 1-855-550-5515 and an insurance expert will be happy to help you.
Here Are Some Other Articles You May Be Interested In
Comprehensive Insurance Coverage In Ontario
A Guide to the Ontario Graduated Driver's Licensing System
What Are The Cheapest Cars To Insure?
Car Costs In Canada – The Total Costs To Own And Drive Guide
How To Buy A Used Car In Ontario
<<Used Vehicle Information Package In Ontario
Car Bill Of Sale In Ontario>>