Aug 22, 2018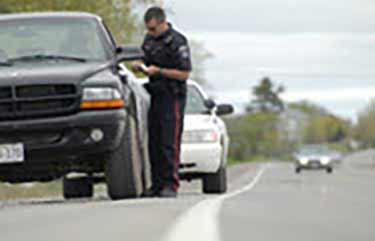 Concerned about the impact of a speeding ticket in Alberta on your insurance? You should be. Most drivers are guilty of speeding from time to time. Maybe you're in a hurry or late for work.
But is saving a couple of minutes on your drive worth getting a speeding ticket?
While some may think a speeding ticket is no big deal, it could result in hefty fines, demerit points, and even an increase in your premiums.
About Alberta Speeding Fines And Demerits
Did you know that you could get a speeding ticket even if you are only going one km/hr over the posted speed limit?
Alberta is one of a handful of provinces in Canada that increases speeding fines for each km/hr that you are over the speed limit.
Many people assume that speeding tickets are rarely given out unless you are going at least 10 or more km/hr over the limit on city streets, and 20 km/hr over on the highway.
This isn't the case. According to the Globe and Mail,
"Between April, 2016, and March, 2017, there were 106,088 convictions in Alberta for going 1-15 km/h over the speed limit, the province said. That's out of a total of 296,640 convictions."
Fines double if you are caught speeding in school zones and construction zones.
Do Speeding Tickets Affect Insurance in Alberta?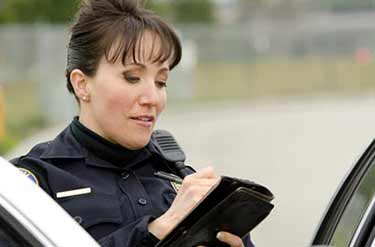 Yes, speeding tickets in Alberta can impact your policy costs. If and how much your fees will increase depends on the many factors :
Speed : How fast you were going over the speed limit.
Driving Record : The number of speeding tickets you have on your record.
Amount Of Tickets : If other traffic fines are levied in combination with your speeding ticket.
Getting a number of minor speeding tickets within a three year period could significantly increase your premiums and make it difficult to get coverage when your policy comes up for renewal.
Speeding Is A Factor In Accidents In Alberta
Speeding can not only impact your Alberta car insurance, it's also a dangerous driving practice that is the cause of many driving fatalities.
According to Alberta Transportation Traffic Collision Statistics for 2016 :
"Nearly one quarter (23.8%) of drivers in fatal collisions were reported as travelling at an unsafe speed compared to 7.7% in injury collisions. Collisions involving these 1,194 drivers resulted in 72 fatalities and 1,699 injuries."
The combination of speeding and major accidents can create significant issues for you. You could get labelled a high risk driver and have trouble getting coverage.
What Happens If I Have An Unpaid Speeding Ticket in Alberta?
Failure to pay your speeding ticket on time will result in a late fee. More importantly, you will not be able to renew your Alberta vehicle registration or access any vehicle registration services from a registry agent until you pay your speeding ticket fine.
How Can I Pay My Speeding Ticket in Alberta?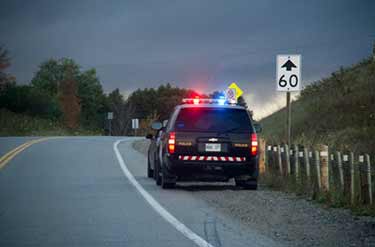 In Alberta, you can pay your speeding ticket in person at a registry agent or online through eService Alberta. Simply enter your ticket number and follow the steps online.
If you receive a "Ticket Not Found" message, your ticket may not have been entered into the system or it may be more than 2 years old. You can pay at a registry office.
What Happens If I Lost My Speeding Ticket?
Losing a speeding ticket is not something to worry about. Make sure you pay it on time. If you have lost or misplaced your ticket, contact Resolution and Court Administration Services at 1-855-738-4747 for assistance.
How Many Speeding Ticket Points in Alberta Will I Get?
The number of Alberta demerit points for speeding will depend on how fast you were caught driving. There are 4 speeding ticket demerits categories :
1-15 km/hr over : 2 demerits
16-30 km/hr over : 3 demerits
31-50 km/hr over : 4 demerits
51+ km/hr over : 6 demerits
Speeding Ticket Fines Chart
Your speeding ticket fines in Alberta are based on the exact number of km/hr over the speed limit you are clocked at. Therefore your fines are directly attributed to speed. Here is a summary chart of speeding ticket fines in Alberta :
1-15 km/hr over : $78 - $120
16-30 km/hr over : $140 - $239
31-50 km/hr over : $253 - $474
51+ km/hr over : $650 - $2000, plus the potential for a driver's licence suspension
How Long Do Speeding Tickets Stay On Your Record in Alberta?
Speeding tickets will stay on your record for three years from the date you are convicted, not the date you received the ticket. Make sure to check your driving record and ensure your ticket is removed when it expires.
Do Insurance Companies Care About Alberta Speeding Ticket Demerits?
Insurers are not concerned about speeding ticket demerit points. Rather, they base costs on the number of speeding convictions and the severity of the speeding ticket.
What If I Get A Speeding Ticket in Calgary?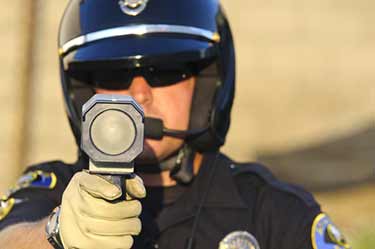 The fines and demerits for speeding tickets in Calgary are no different than anywhere else in the province. If you get a speeding ticket, photo radar ticket, or speed on green and red light camera tickets, you can pay them at the Calgary Traffic Court or online.

Get more information about Calgary speeding tickets here.
What To Do If You Get An Edmonton Speeding Ticket
If you get a speeding ticket in Edmonton, you are subject to the same fines and demerits as other cities in the province. You can pay for your speeding ticket in Edmonton at any Registry Office or Provincial Court or online.
Get more information about speeding tickets in Edmonton here.
Alberta Speeding Ticket FAQ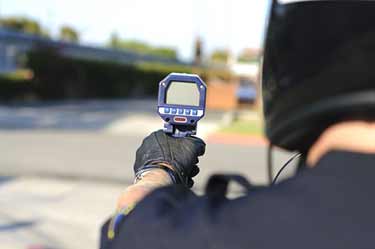 Have more questions about speeding tickets? Check out these commonly asked questions :
Will My Insurer Find Out If I Get A Speeding Ticket?
Your insurer usually finds out you have a speeding ticket when your policy is being renewed. It's common for insurers to check your driver abstract during the renewal process.
How Many Demerits Is A Speeding Ticket In Alberta?
The number of demerits you will receive for a speeding ticket will depend on how many kilometres you are caught going over the speed limit. Demerits range from 2 to 6 for speeding tickets.
How Much Does A Speeding Ticket in Alberta Cost?
Speeding ticket fines are directly related to the speed recorded on your ticket. Fines increase for every km/hr you are over the speed limit. Fines start at $78 and can go up to $2000.
What Happens If I Get An Out Of Province Speeding Ticket in Alberta?
Speeding tickets will appear on your driver abstract regardless of where you receive the ticket. You are required to pay the fine on time. An out of province speeding ticket can still impact your rates.
Can I Pay My Speeding Ticket Online In Alberta?
Yes. Even though getting a speeding ticket may be a nuisance, paying it isn't. You can pay for all speeding tickets online. Have the ticket number and your driver's licence handy to pay online.
Here Are Some Other Articles You May Be Interested In
Alberta Accident Report : Reporting A Collision To Police And FAQs
Driving Without Insurance In Alberta
Alberta Driver's License System Guide
Demerit Points In Alberta
Car Insurance In Alberta
What Are The Cheapest Cars To Insure?
A Simple To Follow Guide For How To Buy A Used Car

<<Alberta Driver's License Renewal
Alberta Class 5 License>>