Apr 3, 2020
What You Need To Know About A Bill Of Sale For A Car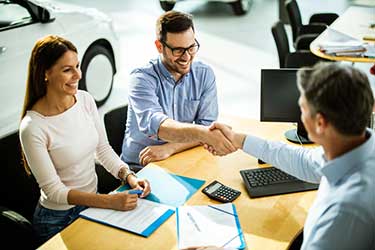 A bill of sale is an important document if you are buying or selling something. Are you part of a transaction involving the change of ownership of a vehicle? You need a bill of sale in Ontario.
Learn about what a bill of sale is, how to write one, and when you need it. Get answers to common questions about a car bill of sale.
What Is A Bill Of Sale For Car?
A bill of sale is a type of sales receipt. It documents a transaction between a buyer and seller, usually for private sales. In the case of a car sale, it acts as a proof of ownership transfer from the seller to the buyer. A bill of sale is known by other names, such as sales receipt, vehicle bill of sale and proof of purchase.
How To Write A Bill Of Sale For A Car
There are two ways to write a bill of sale for a car transaction :
You can do it yourself : Create a document outlining to necessary information and details of the transaction.
You can hire someone to write it for you : A notary public and other professionals can help you prepare a bill of sale.
If you are selling a used car, the bill of sale is on the bottom of the used vehicle information package.
Tips for Writing A Bill Of Sale
Follow these tips when writing a bill of sale :
Double check to ensure you include all necessary information
Have a trusted third party review the document
Make sure all information is accurate and legible
Make sure all parties sign and date the bill of sale
Ensure all parties have a copy
What Is Included In A Car Bill Of Sale In Ontario?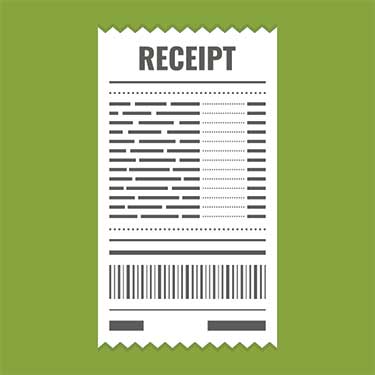 A car bill of sale includes the following information :
Buyer name and contact information
Seller name and contact information
Date and location of the sale
Price
Type of payment, payment terms
Vehicle information (VIN, make, model, year, colour, kilometres
If there are loans on liens on the vehicle
Conditions (if the vehicle is sold "as is"
Where Can I Get A Car Bill of Sale Template?
If you plan to write the bill of sale yourself, finding a good bill of sale form template is important. The good news is there are many available online. A quick Google search will help you find a good template you can use. Most templates include all the information you need for the sale of your vehicle.
Do I Need A Bill Of Sale To Buy A Used Car?
It is highly recommended you get a used car bill of sale in Ontario. This an important document when you buy a vehicle from a private seller. You will need it, along with your UVIP and Safety Standards Certificate to register the vehicle and get car insurance in Ontario. A bill of sale acts as proof there was a change in ownership.
Can I Use A Vehicle Bill of Sale In Ontario For More Than Car Transactions?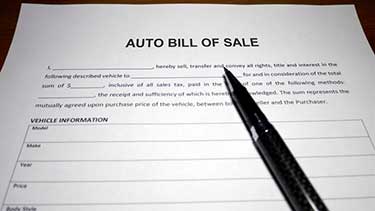 Yes. You can follow the same template. Use the same information when selling all types of vehicles :
Motorcycles and trucks
Recreational vehicles and trailers
Boats, ATVs, snowmobiles
What Does "As Is" Mean On A Vehicle Bill Of Sale In Ontario?
Most bill of sale forms will say the item is sold "as is". This means you are purchasing the item in its current state. There is no warranty or quality guarantee. The seller is not liable for issues once the sales transaction is complete.
For example, you purchase a vehicle. You drive it home and it stops working two days later. Since the seller sold the car "as is" they are not responsible for repairs.
Bill Of Sale FAQs
Have more questions about a bill of sale for cars? Check out these common questions :
A bill of sale should include all the important information about the transaction. It should list the buyer, seller and sale price. It should also include the description of the item sold and terms of the deal.
Yes. A bill of sale can be handwritten. If it is, make sure it has all the necessary information. You need a signature from the seller and buyer.
No. The bottom portion of the UVIP serves as a standalone bill of sale. You do not need a separate bill of same form.
No. You do not have to get a bill of sale notarized in Ontario.- you do not need a third party.
Consideration is the compensation the buyer agrees to give to the seller in exchange for the item.
You need a bill of sale any time there is a transfer of ownership. For example, if you purchase a vehicle from a private seller.
Yes. You can write your own bill of sale. You can also have one written by a notary or other professional.
A bill of sale does not expire unless it explicitly states the terms expert on a certain date.