Oct 8, 2020
What You Should Know About Car Warranties In Canada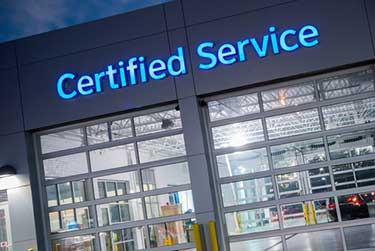 Car shopping? One thing people often overlook when shopping for a vehicle is the car warranty. It is important to understand the warranty terms and what they cover if you run into issues with your car. In this blog post, we cover different types of car warranties available for new and used cars, and if they play a role in your car insurance quote.
What Is A Car Warranty?
A car warranty is a promise by the manufacturer that they will fix any defects in your vehicle. Its an agreement between the customer and car manufacturer to rectify specified issues that occur within a specific period. Car warranties are a guarantee that you will not have to pay for most vehicle repairs or labour.
Warranties can last anywhere from one to five years depending on the manufacturer and parts. Car warranty terms and conditions vary based on the vehicle manufacturer and the type of warranty. All new cars come with a manufacturer's warranty. This is called the factory car warranty.
How Does A Car Warranty Work?
Your warranty provides you with protection should a defect or issue occur. If you have an issue with your vehicle that is included in your warranty and is within the warranty timeframe, you can get it repaired at no cost to you. Your auto dealer is required to fix the vehicle.
When you take your car into a dealership for any warranty work, they file a claim. When the claim is approved, the work and parts will be free of charge to the owner of the vehicle. If a repair is not covered under a manufacturer's warranty, the claim will be denied, and you will have to pay out of your pocket.
How Much Do Car Warranties Cost?
The cost of a factory warranty is already worked into the vehicle price, but extended warranties can cost around $1,000 or more. The price depends on the type of warranty and the level of coverage provided.
What Does A Car Warranty Cover?
Car warranty typically covers the car and accessories concerning reliability and safety. It does not cover cosmetic damage or normal wear and tear. Here are what vehicle warranties can cover:
Car warranty generally covers :
Repairing defects within a specific time period.
Warranties last around three years or up to 100,000 kilometres.
Used cars can come with a three-month or 5,000 kilometre warranty.
Car servicing by independent mechanics if genuine parts are used.
Car warranty does not cover :
Damage from an accident or misuse of the vehicle.
Normal wear and tear (brake pads, tires).
Routine service and maintenance.
Types Of Car Warranties
Buying a new or used car will impact the types of warranties available to you. All the types of warranty listed here are included in the price of the car and start the day you purchase the vehicle. Authorized dealers are expected to honour them even if you did not buy the vehicle from the location.
Here are the most common types of car warranties for new vehicles:
Comprehensive Warranty
Also known as bumper to bumper. This type of warranty covers almost anything that fails during the specified time (generally three to five years). Some components of your vehicle are expected to wear down - brake pads and wiper blades are known as wear items or consumables and are usually only covered for one year or 20,000 kilometres.
Powertrain Warranty
This warranty covers the engine, transmission, and all-wheel-drive components. These repairs will have no charge if they need to be fixed, but you may have to pay for parts associated with the repairs, such as hoses or belts. This warranty lasts around eight years or 160,000km depending on the manufacturer.
Emissions Warranty
Specific car parts that are responsible for reducing emissions, such as the catalytic converter or engine control module, are generally under a warranty that outlasts the powertrain warranty. If you ever need to get an emission-related repair, check your warranty, it could be a no-charge fix at the dealership.
Corrosion Warranty
If the rust starts from within and eats a hole through the body panel, you may be eligible to have it fixed for no cost.
Is The Extended Warranty Worth It?
An extended warranty can be a perk with new vehicles, but you should understand exactly what is covered and for how long. It may or may not be worth the extra cost. You are usually required to pay a deductible when you file a warranty claim and the more the plan covers the more it costs. Consumer Reports found that 55 percent of owners who purchased an extended warranty did not use it for repairs during the time of the policy. On average drivers paid over $1,200 for the coverage and those who did get repairs paid more for the warranty than what they saved in repair costs.
If you buy an extended warranty on a new vehicle, it starts the day you buy the vehicle – it will overlap with your no-charge factory warranty. If your factory warranty is five years, and the extended warranty is seven, it is only in effect for those two years.
Specialists suggest using the money you would spend on the extended warranty on a savings account that you can use if it is needed or buying a more reliable vehicle. If you want to purchase an extended warranty, the price can be negotiated just like the price of your vehicle.
What Can Void A Car Warranty?
As a vehicle owner, you have obligations to keep your warranty valid. Here are the most common ways that drivers void their agreement.
Failure of scheduled vehicle maintenance
Skipping the scheduled maintenance for your vehicle can cause problems and void your warranty. If you have an engine issue and cannot provide you got an oil change in the last few months, your warranty can be denied.
Incorrect fluid use
Manufacturers research and develop the best fluids for your vehicle to have optimal performance and longevity. If your vehicle needs a specific type of oil, use it. If you have car issues and they notice the wrong type of fluids have been used, your warranty claim may not be approved.
Damage from accidents
If your vehicle was in a severe accident and was declared a total loss, your entire warranty will be voided.
Vehicle misuse
Racing, off-roading, or overloading can void your warranty. Anything outside the normal operation is considered misuse.
Car mods
Modifying your vehicle with performance-enhancing mods can void your warranty. If a car mod effects the performance or a factory car part, it can void the warranty. Repairs and warranty will be decided by the manufacturer.
Altered odometer
If your vehicle's odometer has been disconnected or tampered with, and the dealer cannot determine the exact mileage, the vehicle will likely have a voided warranty.
What Does A Used Car Warranty Cover?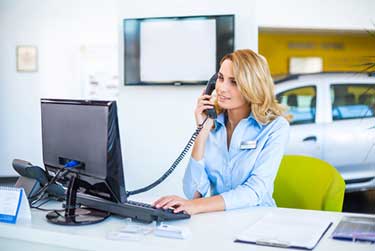 Not all used cars come with a warranty. Some are sold "as-is". If they do come with a warranty, they are more limited than the warranties that come with new vehicles.
Basic used car warranties will cover your engine and transmission that need regular maintenance to keep running smoothly. Depending on the vehicle's condition and mileage, you may see coverage for steering wheel parts, brakes, electrical, or suspension. Here are the types of warranties to consider for used cars.
Standard used car
Based on time or distance (three years or 60,000 kilometres for example). This type of warranty usually covers mechanical defects and concerns related to vehicle safety. This is ideal for low-mileage drivers or those are plans on trading in before the time has expired.
Limited used car
Covers partial car maintenance costs or mechanical parts and generally lasts a few months.
Service
Some certified pre-owned programs offer service warranties on used vehicles. This can cover everything from brake pads to oil changes.
Extended car
Used cars can also come with an extended warranty. These packages will go on longer than standard warranties and can last three to five years longer than the basic warranty. It can sometimes be transferable which will help you get more for the vehicle if you plan on selling.
Regardless of the type of used vehicle warranty you choose, know what is and is not covered.
What's The Difference Between A Car Warranty And Insurance?
Insurance and car warranty are two different types of protection. A car warranty is designed to cover mechanical issues and labour on your vehicle caused by defects or issues with parts. car insurance, on the other hand, will cover the costs of repairing your vehicle if it is damaged in a collision, natural disaster, fire, or theft.
Car warranty can be negotiated by the manufacturer, while insurance is handled by an insurer. Even though both have specific areas of coverage, one should not be ignored over the other.
Driving without insurance is illegal, but car warranty is by choice. Insurance will not pay for your car breaking down or mechanical issues, but there are various types of premiums to cover your driving habits.
Car Warranty FAQs
An extended car warranty can cost between $500 to $2,000. It depends on your manufacturer as well as the length of the warranty.
Car warranty is active the day you purchase the vehicle. If a warranty is transferable, it is active from when the original owner bought the vehicle.
No. Your warranty does not cover accidental damage. This may, however, be covered under your insurance.
It depends on the type of warranty you choose. Some used car warranties are valid for as little as 30 days. Know what you are signing up for when you choose your warranty.
You do not need to service your vehicle at a branded dealership to maintain the factory warranty. However, the mechanic must use genuine parts, or it could void the warranty.
You can check your vehicle's warranty by identifying the VIN (vehicle identification number) on your insurance policy or inside the vehicle. Then you can call a dealership that makes your type of vehicle (if you drive a Subaru, call an authorized Subaru dealership). You can speak to the service department and they will be able to let you know if any warranty is valid.
You can negotiate a warranty when buying a used vehicle. Depending on the year and mileage, some used vehicles could be under factory warranty still. Check with the dealership to see if they offer any used car warranties such as standard, limited, or service warranty. An extended warranty is another option but is often more expensive.
Depending on the type of warranty that covers a vehicle, it can sometimes be transferred. Vehicle warranty follows the vehicle, not the person. If you buy a vehicle that has 20,000 kilometres and the factory warranty is valid until 60,000 kilometres, the vehicle would still be covered.
If you bring your car in for repairs and a car mod is to blame for the malfunction, it can void your warranty. However, modifying your vehicle with legal mods will likely not void your warranty if it is done correctly. All warranty claims need to be approved by the manufacturer.
Car batteries might be covered under a new car warranty, but not a used-car dealer warranty - always check the document. New replacement batteries will come with a manufacturer's warranty and can last three to four years under warranty. Make sure you hold onto all receipts in case of a fault.
Car Warranties Are A Personal Choice
Choosing a car warranty is a personal decision. Some people prefer them and others don't. If you choose to purchase a warranty, make sure you fully understand the terms and conditions.