Apr 25, 2022
The most reliable cars in Canada for 2022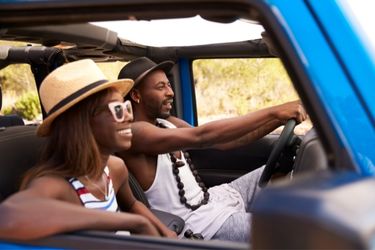 Reliability is one of the most important considerations when purchasing a car. Buying a car is a big investment and you want to be happy with your decision years into the future. Most drivers keep their vehicle for over five to six years before trading them in.
Everyone wants to get a good deal, but you also want value. Having a reliable car will help lower your car insurance quotes, but the most important aspect is driving a vehicle you can trust for years to come.
Whether you are looking to buy a new or used car, you want the cheapest most reliable car. Here we'll outline lists of the most reliable car brands and vehicle types.
Top vehicle reliability factors
There are features that make a vehicle is reliable or not. These factors can help consumers make better decisions on their car buying journey. J.D Power reports that vehicle dependability is at an all-time high and all problem categories have improved (exterior, driving experience and communication).
Here's a list of some of the factors that determine the most reliable cars, or the Reliably Index, according to mechanics and auto professionals :
5-star rating from National Highway Traffic Safety Administration (NHTSA)
Meet or exceed Motor Vehicle Safety Regulations (MVSR) standards
Vehicle resale and trade-in value
Recall history
Vehicle safety features
Brand, make, model reputation
The average lifespan of a vehicle model
Average repair costs
You as a driver also play a role in the longevity and dependability of a vehicle. The amount of KMs you drive, climate, and driving habits all play a role that no manufacturer can predict or build around.
10 Least reliable car brands and models 2022
Some of the options are quite surprising while others have made headlines for their problems. Even when you are searching for a new ride, you want a hassle-free investment, but issues happen and some cars are less reliable than others. From squeaky brakes and out of warranty transmission repairs, these problems contribute to a low reliability score.
Buyer be warned - Consumer Reports put together this list of the least reliable car brands from best to worst.
Subaru Ascent
Chrysler Pacifica
Tesla Model Y
Volkswagen Tiguan
Volvo XC90
Chevrolet Corvette
Chevrolet Silverado
Ford Mustang
Ford Explorer
Mercedes-Bens GLE
Most Reliable Car FAQs
Check out these additional questions about the most reliable vehicles :
In general, vehicles that are well maintained will last the longest. Taking your vehicle in for regular vehicle maintenance and oil changes and driving efficiently can extend longevity. In terms of brand, Toyota vehicles are known for providing drivers with a lot of value.
Lexus and Mazada are regarded as the most reliable brands. Their range of vehicles is always on the top of the list of most dependable vehicles for a variety of vehicle categories.
Volkswagen is not only an iconic German car brand, but they are also known to be one of the most reliable. They have a wide range of electric vehicles, sports cars and luxury lines. Runners up include BMW, Mercedes-Benz, Porsche and Audi.
As of 2021, Lexus is the most reliable luxury car and is ranked one of the highest brands overall. It's also the most dependable vehicle brand overall compared to other brands and models.
Toyota vehicles are considered one of the most reliable brands because they don't use unverified features like other manufacturers. They take the time to test and design new features. They are built to last, have fewer issues, and provide drivers with great overall value. Toyota car insurance is also one of the most reasonable rates too.
Final thoughts on Canada's most reliable cars
Not every vehicle is going to be hassle-free – there will be breakdowns and accidents. That's why it's important to consider what type of Ontario car insurance you need for your specific location and driving habits. Reliability is an important consideration when shopping for a vehicle.