Aug 4, 2020
Our List Of Most Reliable Cars In Canada To Drive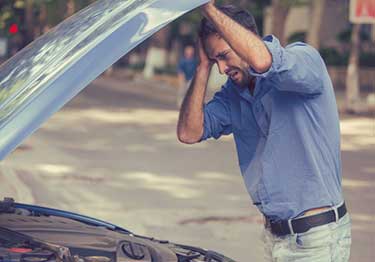 Reliability is one of the most important considerations when purchasing a car. Buying a car is a big investment. Everyone wants to get a good deal, but you also want value. In addition to finding one of the cheapest cars to insure, you want a car that is reliable and dependable. You want a vehicle that you can trust for years to come. Plus, a reliable car can also help you save on insurance.
Whether you are looking to buy a new or used car, you want the cheapest most reliable car. Here we'll outline lists of the most reliable car brands and vehicle types.
The Top Vehicle Reliability Factors
There are features that make a vehicle is reliable or not. Here's a list of some of the factors that determine the most reliable cars according to mechanic and auto professionals :
Safety rating
Vehicle resale value
Recall history
Brand, make, model reputation
Average lifespan of a vehicle model
Average repair costs
Most Reliable Car FAQs
Check out these additional questions about the most reliable vehicles :
In general, vehicles that are well maintained will last the longest. Taking your vehicle in for regular maintenance and oil changes, and driving efficiently can extend longevity. In terms of brand, Toyota vehicles are known for providing drivers with a lot of value.
The Prius is considered to be the most reliable vehicle. If hybrids are not your style, then consider the Elantra or an Lexus model.
Lexus is regarded as the most reliable brand. Their range of vehicles are always on the top of the list of most reliable vehicles for a variety of vehicle categories.
Honda is regarded as a reliable vehicle brand. Many of their vehicles appear on the most reliable list.
Yes. Lexus is the most reliable luxury car. It's also the most reliable vehicle brand overall.
Toyota vehicles are considered as one of the most reliable brands because they consistently stand the test of time. They are built to last, have fewer issues, and provide drivers with great overall value.
To no one's surprise, BMW is known for being one of the most reliable German car brands. Its closely followed by Mercedes-Benz and Audi.
Toyota is the most reliable Japanese auto maker. It's also one of the most reliable overall.
The Pontiac GTO is considered by many to be one of the most reliable in the muscle car category. This is a reason why you still see them today and they are highly sought after.
The Toyota Camry is one of the most dependable mid-size cars on the market. The Honda Accord, Hyundai Elantra, and Nissan Altima are also reliable vehicles.
Reliability is an important consideration when shopping for a vehicle. It can save you money long term, help with resale, help you get a greater return on your investment.
Here Are Some Other Articles You May Be Interested In
Collision Reporting Centre 101 And Reporting A Collision
A Guide to the Ontario Graduated Driver's Licensing System
Demerit Points In Ontario
How Much Does It Cost To Own And Drive A Car?
How To Buy A Used Car
<<Understanding HOV Lanes In Ontario
21 Tips For Driving At Night>>