Using Toronto's Best Car Insurance Calculator Is Quick And Easy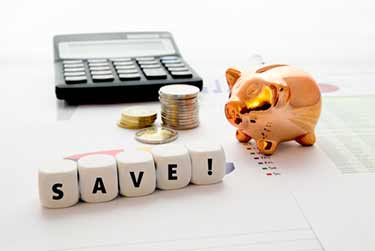 A Toronto car insurance calculator is one of the most effective tools to help you get cheaper car insurance rates. The cost of car insurance in Toronto is higher than any other area in Ontario.
On average, drivers pay more than $2000 annually for car insurance coverage, a full $500 higher, on average, than other cities in the province. With the average cost of car insurance in Toronto so high, drivers are looking for ways to lower costs and save.
A Toronto insurance calculator allows you to get an estimate of insurance costs and compare auto insurance quotes. It's an effective comparison tool to help you find the cheapest car insurance rates.
You'll save time and money when you use Toronto's best car insurance calculator!
Why Is Using A Car Insurance Calculator In Toronto Important?
A car insurance calculator is a comparison tool that provides you with an estimate of how much car insurance will cost, based on the information you provide. You can quickly calculate approximate insurance costs and compare quotes from multiple insurers, allowing you to make an informed decision about insurance premiums and coverage.
With insurance costs on the rise, it's important to use an estimating tool to understand your insurance options. Failure to compare quotes could be costing you hundreds of dollars per year.
A Car Insurance Calculator Will Help You Save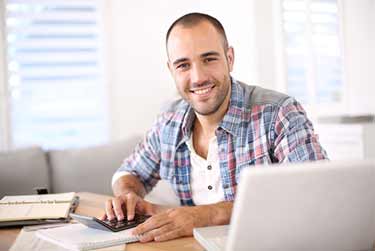 We know saving money on car insurance is important to Toronto drivers. Our car insurance calculator tool is designed to help you save.
Save time : Using a Toronto auto insurance calculator will save you time. Compare rates and coverage from multiple insurance all at once!
Save money now : Using a Toronto car insurance estimator will help you find the cheapest quotes based on current market conditions.
Get the cheapest rates every time : You'll continue to get the cheapest rates each time your car insurance policy comes up for renewal.
How To Use A Toronto Car Insurance Calculator
Calculate Car Insurance Premiums In Toronto With Ease!
One of the biggest benefits of using an insurance calculator in Toronto is they are really easy to use. It only takes a few minutes of your time to compare quotes and find savings.
To calculate the most accurate rates it is helpful to have your license and vehicle information :
1) Your drivers license
2) Your vehicle information
Then quickly fill out some basic personal and driving information :
Start Your Quote
---
Enter your postal code and some basic information.
Start
Enter Driving Information
---
Enter details about your driving and vehicle information.
Calculate And Compare Quotes
---
Calculate and compare the lowest quotes.
Get The Best Price
---
Select the lowest rate and policy.
OR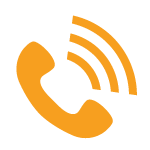 Calculate Rates With A Car Insurance Expert
You can also call us! We can quickly calculate and compare the best quotes for you. It's free and only takes a couple of minutes - 1-855-550-5515.
Why Use Toronto Car Insurance Calculator?
Doing a Toronto car insurance comparison by using a rates calculator will help you :
Get car insurance savings : All drivers in the Toronto want to save on car insurance. Using a calculator will help you find the best quotes and coverage.
Explore your options : You have more car insurance options than you think. A Toronto vehicle insurance calculator will help you explore them.
Compare car insurance quotes : Get access to quotes from the top insurance companies and get estimates with ease.
Make an informed car insurance decision : A car insurance estimator will help you make the right decision for you.
Understand how things impact cost : When you calculate insurance costs and compare quotes, you will gain a better understanding of how coverage, discounts, and other factors impact your car insurance costs.
Get cheap car insurance in Toronto for new drivers , experienced drivers, over 50 drivers and for any vehicle make and model. Simply use an estimator to calculate rates and save.
How Does A Toronto Car Insurance Calculator Help?
You Can Get An Estimate Of Policy Rates
Toronto drivers need every advantage possible to lower car insurance rates in Toronto. Even though rates are some of the most expensive in the country, a calculator can help you get cheaper rates and the right policy to meet your driving needs.
A calculator will help you understand your options. You'll quickly know what insurers can offer, how their policies compare, and the type of coverage you'll receive for the quoted price.
Failure to compare insurance options could be costing you money and leave you exposed to additional risks.
How Much Does It Cost To Use A Toronto Car Insurance Calculator?
Calculating Toronto car insurance quotes is 100% free! There is no fee use our auto insurance calculator tool and compare the cheapest rates. So, what have you got to lose? Spend a few minutes of your time comparing quotes, calculating savings, and choosing the best car insurance policy for your situation.
When Should I Use A Toronto Auto Insurance Calculator?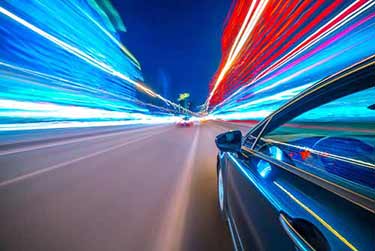 A Car insurance costs calculator in Toronto can be used anytime. Whether you are researching car insurance costs for the first time, your policy is up for renewal, or you've made changes to your policy, an auto insurance calculator in Toronto will provide you with an approximation of cost.
It can act as a yearly or monthly insurance calculator and will tell you how much you can expect to pay for coverage from a variety of insurers.
What Are The Benefits Of An Online Toronto Car Insurance Calculator?
An online car insurance calculator in Toronto allows you to conveniently estimate costs. It can be used any driver in the GTA. Benefits include :
Compare quotes anytime : Calculate insurance rates when it's convenient for you on your phone, tablet, or desktop.
Peace of mind : Take peace of mind in knowing you explored your options and made an educated decision about car insurance coverage.
Helping deciding to switch : Compare your current policy against what other insurers have to offer to see if it makes sense for you to switch coverage.
Assess your options before renewing : Your policy comes up for renewal annually. Assess your options first to make the best decision for your situation.
Identify cost savings and discounts : Get recommendations for additional cost savings, discounts, and car insurance policy coverage options.
What Information Do I Need To Enter In The Car Insurance Calculator?
What you put into a Toronto car insurance calculator will have a big impact of what you get out of it. Here is some of the information you will need to provide to get a Toronto car insurance estimate :
Postal Code
Driver's license number
Vehicle information
Accidents and tickets (if applicable)
Previous claims (if applicable)
Deductible amount
Coverage type and limit
Additional coverage needs
Applicable discounts
What Factors About Driving In Toronto Affect How Rates Are Calculated?
The average rate for insurance is more in Toronto than other areas in the province. This means most drivers pay higher premiums. Here why :
Greater risk : With significantly more drivers, more highways, and more vehicles on the road, you are exposed to more risk on Toronto roads.
Higher theft and fraud rates : The prevalence of insurance fraud and a higher rate of car theft increase insurance premiums.
More accidents : There is a higher instance of auto accidents in the GTA compared to other cities in the province.
More claims : Since there are more cases of theft, fraud, and accidents, there are a greater number of insurance claims in Toronto.
How To Get The Most Out Of Your Car Insurance Estimate In Toronto?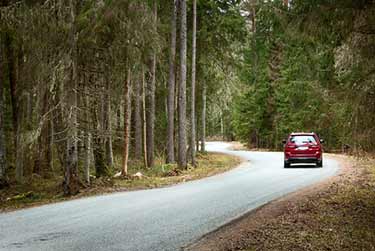 Use it when you make changes to insurance : Adding a new driver, increasing coverage limits, changing vehicles, and moving are just some of the things that can impact your rates. Use a Toronto car insurance calculator when your insurance situation changes to see if your rates will be affected.
Use it annually : A lot can change in a year. Get a car insurance estimate annually to continue to save year after year.
Accurate information : When using a car insurance calculator, it's important to provide accurate information so you can get an accurate quote. Your quote is only as accurate as the information your input into the quotation comparison tool.
Toronto Car Insurance Calculator FAQs
Many Toronto drivers have questions about how car insurance rates are calculated. Here are some of the top questions about Toronto car insurance calculators :
Insurance calculators provide you with the opportunity to compare coverage options and quotes before choosing a policy. They allow you to see how different types of coverage, driver details, and discounts impact your rates. You can adjust policy details to see how it affects rates.
Insurance calculators allow you to quickly compare quotes from multiple insurers and choose the cheapest policy.
Yes. Insurance calculators allow you to factor in discounts as you work through the quote process. Choose the discounts you qualify for as part of your policy and see how it affects your rates.
Insurance calculators can also bring to light additional discount and saving opportunities, and help you save even more money.
While there are general rules for how premiums are calculated, each insurer use their own criteria to set car insurance rates. Information such as your driving record, claims history, vehicle made and model, policy limits, age, and locations are some of the factors used to calculate your premiums.
Since every insurer uses a different formula, it's important to use a calculator to compare your auto insurance policy options. You'll be able to compare costs and the level of coverage your get in your policy.
Yes. It's always a good idea to get a car insurance quote before buying a car in Toronto. Rates vary based on the vehicle you drive and vehicle selection can greatly affect rates.
Your car insurance premiums are calculated using many factors. Each insurer uses a unique formula to determine your rates. Using a broker is the best way to compare quotes and make sure you are getting the cheapest coverage.
No. Each insurance company has a unique formula for how they calculate rates. This is why rates will vary from insurer to insurer.
Try Our Insurance Calculators
Insurance rates are always changing. Use an insurance calculator to estimate rates and compare coverage options :
We Have All Your Toronto Insurance Needs Covered
Calculate Car Insurance Rates In Your City
Whether you drive in the crowded streets of a big city, or in a quiet community in a rural area, we can help you get coverage that meets all your needs.
Popular Car Insurance Articles
Here are some of our most popular car insurance and driving articles.
Calculate Auto Insurance In Toronto And Save Up To $500+
Calculate Toronto auto insurance rates online or call us toll-free 1-855-550-5515. We're always ready to help you save on car insurance.