Jan 10, 2019
Learn About Commercial And Personal Auto Insurance Coverage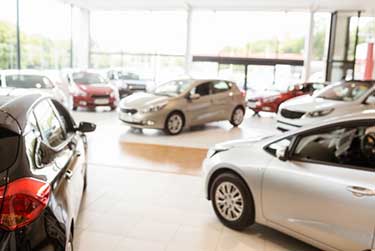 Commercial and personal auto insurance policies can have a lot of crossover. There are certain situations where individuals and small business owners are unclear about what type of policy they need.
Here we will take look at the similarities and differences between commercial auto and personal auto insurance coverage, and how to know which type of police is best for your situation.
Situations When Commercial Auto and Personal Insurance Coverage Become Confusing
There are a variety of situations where you can be unsure what type of insurance applies :
You operate a home based business or are self employed
You use your personal vehicle for work
You use your work vehicle for personal use
Your employees use your personal vehicle
You work for a ridesharing company
Commercial vs Personal Car Insurance – What's The Difference?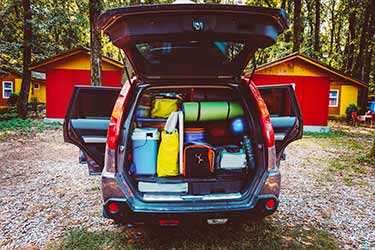 At a high level, commercial and personal car insurance policies do the same thing – they provide you with protection against common threats and risks. They offer financial protection and provide you with resources to recover if you need to file an insurance claim.
Where they differ is in the type of risks, coverage limits, and types of policies available. Personal insurance car coverage is catered to individual and things that are personal. Commercial car insurance policies are customized to offer coverage for all types of businesses and business vehicle functions.
One thing they have in common is personal auto insurance will not cover business activity and commercial auto insurance will not cover personal activity.
For example, if you were using your personal vehicle for business purposes and were involved in a car accident, your claim could be denied if you did not have a commercial auto policy.
What Is The Difference Between Personal Lines And Commercial Lines Car Insurance?
Personal lines insurance is property and casualty insurance products designed for individual needs.

Commercial lines insurance coverage is designed specifically for business purposes and is customized based on industry, business activities, and many other factors.

Commercial vs Personal Auto Insurance Cost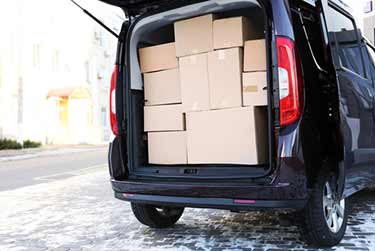 Cost is always a big comparison point when looking into commercial car insurance and personal auto insurance. While costs vary based on many factors, commercial car insurance is generally more expensive than personal car insurance. Get a quote to compare commercial vs personal auto insurance cost options.
What Factors Impact Commercial vs Personal Insurance Cost?
The cost of your commercial or personal auto insurance coverage can depend on many factors :
How the vehicle is used
The value of the vehicle
Vehicle modifications and features
How much the vehicle is driven
Policy and coverage limits
Other factors that is specific to your business or driving needs
Is Commercial Auto Insurance Cheaper Than Personal?
No. Commercial auto insurance policies cost more than personal auto insurance. There are greater risks, larger policy limits, and a variety of expansive coverage options that increase the cost for commercial insurance coverage. Even if you have the option to add a business use policy rider, you will still need to pay an additional fee that is above and beyond your personal car insurance rates.
Commercial Auto Insurance vs Personal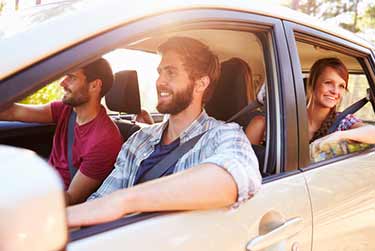 The difference between commercial auto insurance and personal auto insurance coverage is not always obvious.
If you own a fleet of vehicles or run a business that involves using vehicles for business activities, it's pretty clear you need a commercial auto policy. But, there are many other instances where people don't realize they should have a commercial policy, even if they use their vehicle primarily for personal use.
Questions About The Difference Between Commercial Vehicle And Personal Vehicle
What Is The Difference Between Personal And Commercial Auto Insurance?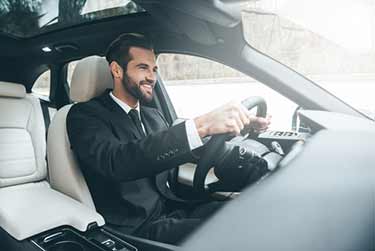 The main difference between commercial and personal auto insurance coverage is usage. Commercial auto policies are designed for business driving needs. Commercial auto insurance policies also include a much higher liability coverage limit.
They not only cover the repair costs but also liability and potential legal challenges against your business as a result of the accident.
Commercial auto insurance policies can also be catered to your specific type of business or industry and the number of drivers and or vehicles your business owns.
Do I Need A Personal Or Commercial Insurance Policy?
Where things become confusing is some personal auto insurance policies can cover some business use. Knowing whether or not you need commercial auto insurance coverage or personal car insurance comes down to why you are driving.
If you are simply using your car for driving back and forth to work, getting groceries and driving around town, a personal policy will suffice. But, if you are using your car for work purposes such as driving to meet clients, hauling equipment, and other business activities you may need commercial coverage.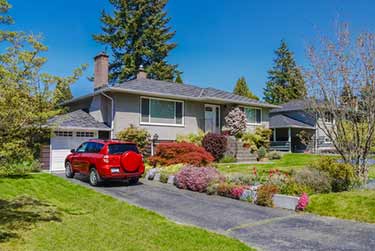 Instances when you will need a commercial auto insurance policy include :
You do deliveries
You are a ridesharing driver
You drive frequently to meet clients
You transport work equipment in your vehicle
You use your vehicle for business frequently
Frequent business use will require you to get a commercial auto policy. But, if you occasionally use your vehicle for business, you may be able to get a policy add-on or modify your coverage for an additional fee.
Does Commercial Auto Insurance Cover Personal Use?
Yes. In most cases, personal use of a business vehicle will be covered if you have a commercial auto insurance policy. Speak with your insurance broker to make sure you have the right coverage in place.
Business Use Of Personal Vehicle Insurance – Am I At Risk?
If you use your personal vehicle for business use, such as making deliveries, driving to meet clients, transporting goods, etc. you need to have a business car insurance policy in place. If you were to get into an accident while using your personal vehicle for business, you risk having your claim denied and not having coverage.
Using Personal Car For Work And Insurance – How Does It Work?
If you plan to use your personal vehicle for work, contact your insurer and let them know you use your vehicle for business. They can help you choose an insurance policy endorsement, or add on coverage, or help you choose the appropriate business car insurance coverage to ensure you are covered when using your personal car for work.
Use Of Personal Vehicle For Business Purposes – Why Isn't It Covered?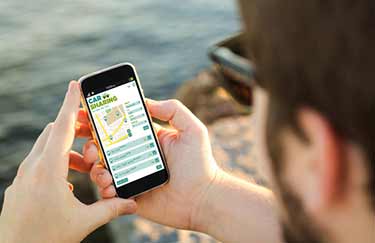 The majority of personal car insurance policies will not cover business driving because it is considered riskier. You spend more time on the road, during peak traffic hours, increasing your odds of an accident or claim.
Do I Need Special Car Insurance For Transporting Clients?
Yes. You need a business auto insurance policy if you transport clients or perform other business activities using your personal vehicle, due to greater risk and liability.
Contact ThinkInsure To Learn More About Personal Auto and Commercial Auto Coverage
Still have questions about the difference between commercial auto insurance vs personal auto insurance? Contact ThinkInsure today to get clarification about your insurance policy and auto insurance coverage needs.
We'll make sure you get the coverage you need for commercial and person driving.
Here Are Some Other Helpful Insurance Articles
Car Accident Reporting And What Do After You've Been In An Accident
A Guide to the Ontario Graduated Driver's Licensing System
The Total Cost To Own And Drive A New Car
Demerit Points In Alberta
Top 45 Car Insurance Savings Tips
How Are Ontario Car Insurance Rates Determined?
<<Winter Tires In Canada - Best Snow Tires, Tips And FAQs
Statutory Accident Benefits Schedule In Ontario - SABS>>