Sep 23, 2022
Fall Maintenance Checklist For Your Home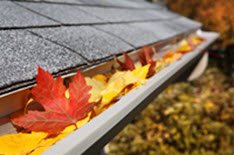 Fall is the perfect time to prepare your home and property for winter.
Whether you like it or not, winter is on its way, and it will be here before you know it. To ensure your house and family are prepared, you should act now, not once we get our first snowstorm. All the freezing, unfreezing, heavy snowfall and ice storms can take a toll on a home.
In 2018, January storms and floods caused more than $54 million in insured damages across Eastern Ontario. Many of the damages could have been prevented with proper winterizing of the home.
Our guide provides you with great tips to prepare your home for winter and ensure it is safe and free from damage. You will learn about essential tasks you need to do so that your home and property can weather (pun intended) the usual Ontario wintry blast. Winter is coming. Prepare your home with these tips.
Canadian Winter Home Hazards
It is not only driving in winter that can pose hazards to your safety. Your home can face damage and issues from the weather. Here are the three most common winter hazards that can affect your home :
Fire damage : The risk of fires increases in the winter as Canadians use more heat sources, such as fireplaces, that can lead to a fire if left unattended. Speak to your insurer about additional fire insurance.
Damage from flooding : Low temperatures cause the water in pipes to freeze, leading to the pipes expanding and rupturing. This can cause severe damage that may not be covered if you don't have overland flood insurance. When the snow starts to melt, you also want to make sure your home is at low risk for flooding.
Damage from ice, snow and wind : Heavy winds, ice, and blizzards can also damage your home's structure or cause trees to fall.
These are all things you can get coverage for with home insurance. But it's even better to avoid these dangers by keeping your home up to date.
Exterior Fall Maintenance Tips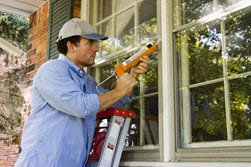 The outside of your home takes the brunt of the winter weather. Winter brings cold air, snow, and ice – all elements that can damage your house. Do you want to have to put your Netflix marathon on hold to fix an issue when it is minus 20 degrees outside? Doubtful!
Here are some house maintenance tips to perform in autumn :
Clean, Repair And Secure Eavestroughs And Downspouts : Having your eavestroughs clear of debris is your first line of defence for protecting your roof and your foundation from water and ice damage. Make sure leaves are removed and there is no damage. Ensure your downspout is at least three to four feet away from the foundation of your home.
Repair Exterior Caulking Before Winter : Cracked caulking can cause damage to your windows and sills and can be a source of water getting into your home. Repairing exterior caulking will make your home less drafty and more comfortable while protecting your windows and helping you save on your energy bills.
Make Your Home Energy Efficient : Add insulation, sealing furnace ducts, caulking around windows and doors to keep the heat in and the cold out.
Inspect Your Roof : Your roof is critical to the integrity of your home. Damaged shingles can cause water leakage into the attic or space between the roof and your top floor - and not all of these issues are covered with roof insurance. If shingles have any curling, buckling, or crackling, they must be replaced. If you notice any issues, have it looked at by a professional.
Prevent Bursting Pipes : Turn off the valves to the exterior hose. Run the water until the pipes are empty and make sure all the water is drained. If it is not, the water can freeze up and damage pipes.
Seal Up Masonry : If you notice any cracks or joints along your driveway, walkways, steps, they should be repaired or replaced to prevent any further damage.
Call An Arborist : An arborist can help avoid tree catastrophes. They will walk around your property to see if any damaged or dangling limbs might pose a problem in the event of a storm.
Consider A Generator : Plan ahead and purchase a generator that will provide your home electricity if there is a power outage.
Protect the AC Unit : Cover your air conditioner – it can be damaged by debris and falling icicles.
Interior Fall Maintenance Checklist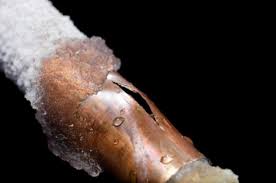 Once the exterior is taken care of, it is time to make sure your interior is ready for the colder months. Follow this checklist to get started with your interior fall maintenance :
Turn Your Furnace On And Replace Filters : Best way to make sure that you will be comfortable this winter is to test your furnace and replace filters before cold weather hits. If you notice any issues, have a professional come by to inspect it.
Check Your Carbon Monoxide Detector : Your furnace and other heat sources can generate carbon monoxide as they heat your home. A carbon monoxide detector monitors levels in your home and will alert you if levels ever rise. Make sure you test your detector regularly, change the batteries, or replace it if necessary.
Ensure Your Smoke Alarm Is Working : Most home fires occur during the winter, an important reason to check your smoke alarm. Do not forget to change batteries regularly too.
Protect Pipes In Unheated Areas : Look around your home, especially areas where it is not heated and where pipes may run through crawl spaces, basements, or garages. Wrap the pipes with pre-molded foam rubber sleeves or fibreglass insulation to reduce the likelihood of your pipes freezing.
Install A Programmable Thermostat : You will save up to $180 on costs with a programmable thermostat. Do not forget to set a schedule to optimize savings for when you are home or sleeping.
Check Fireplace And Chimney : Have your fireplace cleaned by a chimney sweep and check for any debris of cracks. Leaves and bird nests could become a fire hazard.
Sump Pump Test : If your house has a sump pump, make sure it is working correctly to prevent water damage from rainfall and snow. Pour a few gallons of water into the pit to make sure it turns on.
Winterizing Home Maintenance Tips : Sheds, Garage, Winter Machinery
Beyond getting your house ready for winter, you will want to think about other tools that will help you cope with winter. Here are four considerations :
Clear Out The Garage : Clearing out your garage will make space for your car and help protect it from winter weather.
Tune-Up Your Snow Blower : There is nothing worse than getting hit with a snowstorm only to find that your snowblower is not working. Take it for a tune-up (or do it yourself) before that first storm. Do not forget to check the fuel level, change the oil, and replace the spark plug if necessary.
Bring Out Salt And Sand For Your Driveway And Walkways : Check your supply and stock up before the first snow. Think about using some green alternatives to protect your garden, grass, driveway, and the environment.
Store Seasonal Tools And Outdoor Furniture : Ensure all seasonal tools, flower containers and patio seating are cleaned and put away safely in the garage.
Fall Home Maintenance FAQs
Is your home ready for winter? Read these FAQs to make sure you and your family will live comfortably even as the temperature drops :
As soon as the weather starts to consistently dip closer to freezing at night is a great time to start getting your home ready for winter. Don't leave everything to do all at once or you may run out of time. It's also a good time to review your Ontario home insurance to ensure it is up to date.
It depends on your home size, age, and the items you have on your property. It also depends on how up-to-date you are with maintenance and if you have the right tools and supplies on hand. Costs can change annually depending on the areas of your home that require the most attention.
Once you have the interior of your home ready for winter, it is a good idea to make sure the exterior is protected from winter elements. Here are four tips to winterize the outside of your home.
Shut off outside water lines and faucets to prevent damaging your pipes.
Clean the gutters from any leaves or blockages.
Inspect your roof for any damaged shingles or gaps.
If you feel any drafts from your door, invest in a draft guard or weatherstrip.
Old or damaged windows should be fixed in order to save money and more significant issues down the road. You can prepare your windows for winter by :
Inspecting the caulking on the outside of the window to ensure there are no broken seals.
Pay attention to the weather stripping.
Make sure the window handles, cranks and latches work properly.
Broken or cracked windowpanes means they are not airtight anymore. Not only are you losing heat, but you are also risking the safety of your home.
Temperature changes can cause deterioration on window frames – check the corners and joints to ensure they are airtight.
There are a few simple steps to take in fall to prepare your furnace for winter. Here is what you can do :
Replace air filters to ensure the efficiency of your heating unit.
Test your furnace – before it is -20°C outside.
Clean your vents with a damp cloth and look for any items blocking airflow.
Hire a trustworthy HVAC specialist to clean your ducts.
Remove any clutter surrounding your heating unit to avoid a potential fire hazard.
Pre-winter Home Maintenance – Worth The Investment
Seasonal home maintenance is time consuming, but the time investment is worth it. You will protect your home and lower your heating bills. More importantly, you will avoid potential problems that winter weather can create. While you are in maintenance mode, why not go a little further? Get your car ready for winter too.