Oct 27, 2020
What You Need To Know About One Way Insurance Coverage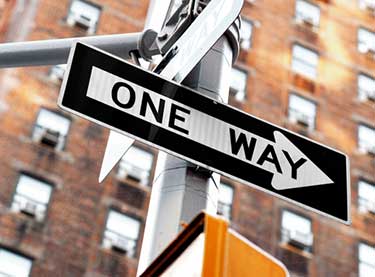 One way insurance is one of the many terms you hear when referring to Ontario car insurance options. If you are looking to save money with basic coverage, one way insurance may be an option for you to consider.
One way or another (pun intended), you will need proper insurance coverage to drive. Here is what you need to know about one way coverage and the differences between one way and two way insurance policies.
What Is One Way Insurance?
One way insurance is a basic type of auto insurance. It includes limited coverage for liability. It does not offer coverage for any damaged caused to your vehicle. Only damage you cause to others will be covered. This increases your risk level and means you'll have to pay out of pocket for repairs to your own vehicle.
What Is The Difference Between One Way And Two Way Insurance?
The main difference between these types of coverage is the amount included in your policy. One way insurance only includes third party liability coverage and will not provide coverage for damages to your vehicle. A two way policy provides a broader range of coverage. It also includes coverage for collision, theft, fire, or hail.
One Way Insurance
In Ontario, drivers are legally required to have $200,000 in liability, basic accident benefits, and compensation for property damage – basic insurance will cover these.
This basic policy will cover any injuries or damages to someone else in an accident.
DCPD covers your vehicle's damages if an accident is not your fault.
Two Way Coverage
Additional coverage exceeding mandatory insurance requirements.
It can be customized to fit your needs, driving habits, and budget.
Wide range of protection from accidents, car theft fire, or weather events.
Who Should Consider One Way Insurance?
If you are looking to save money or are insuring a car that has a low value, one way insurance can be beneficial. Older vehicles common have minimal one way insurance. If you think your vehicle will cost less to replace than repair, you may not need extended coverage. Someone may also consider basic coverage if they work on cars and know how to fix it.
Pros And Cons To One Way Insurance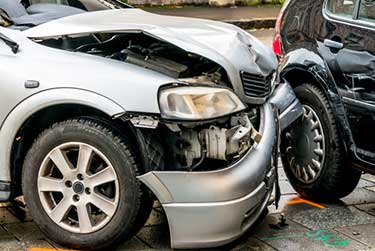 The most significant debate between one and two way coverage is if the risk outweighs the reward of saving money on your premium. Let's take a closer look at the pros and cons.
Pros To One Way Insurance
You have the legal minimum coverage on your vehicle.
Focuses on covering damages to the other vehicle – ideal if you own an older car.
Policies can be less - suitable for a budget-conscious driver.
Cons To One Way Insurance
You do not have coverage for yourself - if you hit another vehicle or run off the road, your policy will not cover any of the costs associated with repairs.
No comprehensive coverage – you will not be covered in the event of theft, vandalism, a hit and run, or severe weather; you will pay for the costs upfront.
One Way Insurance FAQs
Here is what other drivers are asking about for one way insurance.
Basic plans can be up to 50% less; however, it depends on the type of vehicle you are driving. The more valuable your car is, the more you can save. However, if you have any damages from an accident, you will not have coverage on your policy to help with your repairs. Compare quotes for one way insurance and speak with an advisor to make sure you understand your coverage.
A one way auto insurance policy will cover any damages, repairs, or replacements to the other driver's vehicle.
One way insurance will still cover damages to your vehicle if the accident is not your fault. However, the other driver will need to have an active policy. If they don't, you may need to take other actions to recuperate costs.
Yes. The liability portions of a basic policy will cover the judgment against you, up to the limit stated in your policy.
One way insurance will not cover damage to your car from severe weather or natural disasters. Protection against these perils would fall under two way, or comprehensive coverage.
In most cases no. Your leasing company will require you to have comprehensive and collision coverage as part of the lease agreement.
You May Not Have Enough Protection With One Way Insurance
Although one way insurance meets the minimum requirements for auto insurance in Ontario, two way policies can offer more thorough coverage and protection.
Here Are Some Other Articles You May Be Interested In
Lease Vs Finance – Is Leasing Or Buying A Car Better?
Average KMs Per Year By Canadian Drivers
Reporting An Accident In Ontario
What Is Stunt Driving In Ontario?
<<Do You Have Accident Forgiveness With Your Car Insurance?
Vehicle History Reports And How To Get A Free One>>