Jul 21, 2020
A Guide To Insurance Binders For Car, Home, Commercial Coverage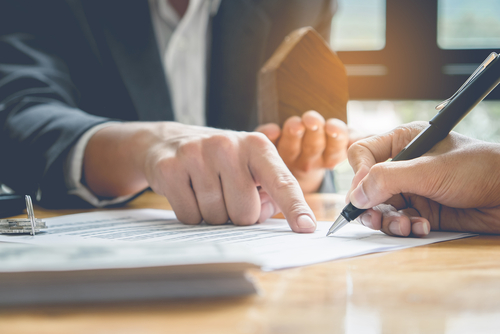 Ever have someone request you provide them with an insurance binder? Not sure what that is? Sometimes you will need to show proof of insurance to a mortgage, car, or business lender before you actually need the coverage. In these situations, you can get an insurance binder.
In this blog, we'll provide you with all the information you need to know about insurance binders. Learn how they work, how to get one, and when you will need one.
What Is An Insurance Binder?
An insurance binder is an agreement between you and your insurer. It states that a policy will be issued at a future date. It serves as proof of coverage until the actual policy comes into effect.
It is a temporary document outlining the basic policy details that will be in your insurance contract. Some use the terms insurance binder letter, insurance policy binder, or insurance binder form to refer to it.
What Are The Types of Insurance Binders?
Insurance binders can come in a number of different forms. They can vary slightly based on the type of policy. You can get an insurance binder for :
When Do You Need An Insurance Binder?
People often require a binder letter of insurance to show proof of coverage. Most often when they purchase a new home and have a mortgage. It's also commonly requested when you buy a new car and have a car loan. Businesses need to show proof of coverage when purchase commercial property such as a building or office space. The binder provides your lender with proof you will have coverage in place when the deal closes and you take possession.
Here are examples of when you need an insurance binder :
You purchase commercial property or expensive equipment
Why Do I Need An Insurance Binder?
An insurance binder protects you while your policy is formalized. If you are in an auto accident or have to file a home or business insurance claim, you'll have coverage.
How To Get An Insurance Binder
Getting an insurance binder is a fairly simple and straightforward process. Here is how an Insurance binder works :
Your lender requests an insurance binder
You contact your insurer or insurance broker to get the binder
Your insurer provides you with temporary coverage – your policy is in binder status
Your policy goes through processing and through the underwriting process
Your policy receives approval and goes from binder to active status
What Is Included In An Insurance Binder?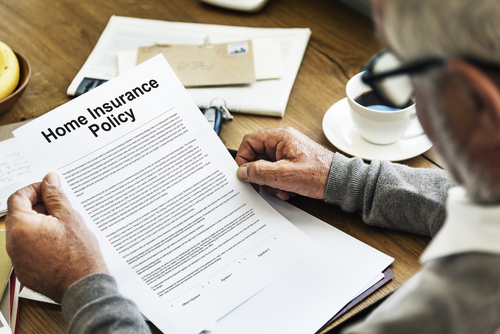 Insurance binders provide information about who has coverage and what is part of the policy. They typically include the following information :
Insurance policy holder information
The insurance company providing coverage
Binder number
What is to be insured (home, car, business)
Coverage type and limits, endorsements
Deductible amounts
Premium amount
Expiration date of the binder
Terms and conditions
How Long Is An Insurance Binder Good For?
An insurance binder can be for a specific amount of time. It can have an expiry date. They are often valid for 30 to 90 days, depending on the policy type. Make sure you are aware of the expiry date. Know when you need your need policy to come into effect.
What Happens If An Insurance Binder Expires?
If you have not received your new insurance policy prior to your binder expiring, you could find yourself without insurance. Without coverage, you significantly increase your risk. If you notice your binder expiry date is approaching, contact your insurer and follow up.
Insurance Binder FAQs
Here are some additional questions and answers to help you better understand what insurance binders are and how they work :
Yes. An insurance broker can bind a policy on your behalf. They have binding authority as part of their partnership with insurers.
Auto lenders often request an insurance binder to verify you have auto coverage before they issue financing or deliver the vehicle. Simply request a binder from your insurer.
Yes. A binder services as a type of proof of coverage until you receive your actual insurance policy. It is confirmation in writing that you have a policy which is being processed by your insurer.
A homeowners insurance binder is a document to verify that you have covered for a specified property.
An insurance binder is a form of legal paperwork that outlines the terms and conditions for temporary coverage. It's usually a few pages in length.
This is a document that is requested from a mortgage lender by a new homeowner. Lenders require proof of insurance as part of the mortgage application and house closing documentation.
You can get an insurance binder rather quickly. You can get one the same day or within a couple days, depending on your insurer.
No. They are slightly different. A binder is a temporary document. A declaration page is a summary of your current insurance coverage.
A fire insurance binder, or a fire and contents binder, is for proof of home insurance policies. Its requested by mortgage lenders when you purchase a new home.
An insurance binder is a contract. It binds your coverage and you use it while waiting for your policy to be issued. A certificate of insurance is a type of proof over coverage and verifies you have coverage to a defined time period.
Need An Insurance Binder?
Need an insurance binder? Contact our us today. We can help you with your binder requests for your home, auto, and commercial coverage.
Here Are Some Other Articles You May Be Interested In
A Guide to the Ontario Graduated Driver's Licensing System
How Much Does It Cost To Own And Drive A Car?
How To Buy A Used Car
House Water Damage And Prevention - What Is Covered By Home Insurance?
Tips When Buying A New House - Insurance Considerations And More
<<Pools And Insurance : What You Need To Know If You Have A Swimming Pool
Learn How To Use A Roundabout>>