Mar 12, 2022
15 Tips For A Safer Drive This Spring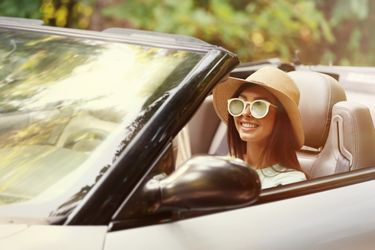 Did you know that there's a correlation between the switchover to Daylight Savings and a rise in road-related incidents?
According to recent studies, our sleep suffers when we change the clocks forward, which translates into more accidents. In fact, CBC found that there's a 20% increase in car accidents after DST compared to other Mondays.
As Canadian drivers, we have to be extra careful in winter driving conditions but there are many reasons to be careful in spring too. Who knew that Daylight Savings would be one of them?
Below are the best tips to help you and the people you share the road with to stay safe this spring.
3 tips for drivers on daylight savings time
Losing an hour of sleep can be challenging for the mind and body. Here are three tips to help prepare for DST before you start your commute :
Go to bed early : Aim to go to bed about 15 minutes earlier each night for one week leading up to the time change.
Set your clock an hour behind : On Friday or Saturday, set your clock behind one hour and go to bed at your regular bedtime.
Check your lights : You may be on the road when it's dark (again). Ensure your headlights are on, approach intersections with caution, and keep your distance from other cars.
Top 15 spring driving safety tips
1) Give your vehicle a spring tune-up
Before you hit the road for your spring road trip, it's essential to give your vehicle a little TLC. The cold temperatures, snow, slush, salt and road grit from winter can cause accelerated wear and tear on a vehicle. The salt can be particularly harsh on older cars that are more prone to rusting. Here are the key areas to examine :
Replace windshield wiper blades that don't clear the glass or leave streaks
Check headlights, brake lights and turn signals to ensure they all function
Check tire pressure
Check fluids
Look for rust – you'll want to catch this before it develops into a more significant issue
You can handle this at home, and support a local garage - many have affordable spring tune-up packages.
2) Don't change your tires too soon
Winter tires add extra grip in cold weather conditions. Don't let spring fool you - it can bring all kinds of temperatures and weather, dipping below freezing. It is never a good idea to use winter tires in the summer either.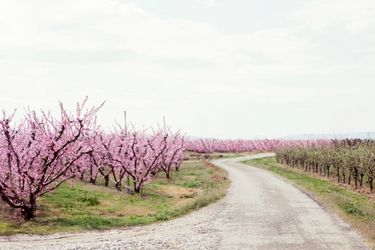 3) Look out for children
The arrival of better weather and the switch to Daylight Savings Time means more children are playing outside in the late afternoon and rush hour.
Whether it's kicking a ball around or riding bikes, children's movements can be sudden and unpredictable. Always slow down and be extra cautious in school zones, playgrounds and residential areas.
4) Watch for pedestrians and runners
Spring brings runners – many are focused on preparing for that 5k run or enjoying the sunshine. Pedestrians may be distracted by electronic devices and may become less aware of drivers. Anticipate their path and slow down when going around or turning near them.
5) Watch for motorcycles
After many months of cold-weather driving, many Ontario drivers aren't used to the sudden presence of motorcycles on the roads.
Motorcyclists can often accelerate faster and may seem to "appear out of nowhere" for drivers who aren't watching for them. When changing lanes, particular attention needs to be paid to your mirrors and blind spots.
6) Share the road with cyclists – do extra checks with your mirrors
Cyclists are out enjoying the Spring weather too. Check your rearview mirrors before turning, stopping, or proceeding to spot their location. When passing on the road, give them plenty of room. If you're approaching a busy intersection, slow down if a cyclist may be turning left in front of you.
7) Be alert for animals
The advent of better weather means animals are coming out of hibernation and even domesticated animals are out on the run. Some animals are more active at dawn and dusk. Be on the lookout for them roaming on or near city streets.
Here is how you can minimize the risk of being in a collision with wildlife.
8) Residual sand and stopping distance
We think of slippery road conditions, especially driving through snow and ice. But in the Spring, drivers need to watch for sand that has been put down to increase car tire grip in winter. Once snow and ice have melted, residual sand creates slippery conditions.
Leftover sand requires a greater braking distance in spring driving. Remember to brake earlier and more gently when you see sand on the roads.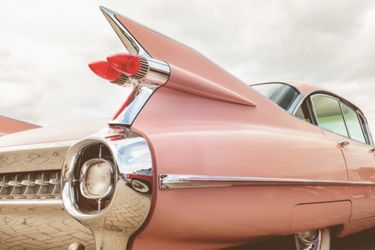 9) Prepare for changing weather – plan for extra driving time for your travels
According to the calendar, winter may be gone, but we've known Mother Nature to blow in a cold front in late March or early April. That makes for a freeze-thaw cycle that can quickly change road conditions. Add extra driving time to a trip, so you aren't rushing unnecessarily.
Sun glare can also cause accidents and block the line of sight when it is low on the horizon.
10) Watch out for potholes
Potholes are a leftover hazard from winter conditions. While plows tend to roads, they can sometimes gauge freezing and thawing concrete chunks. Once warmer weather arrives, all the snow and ice that is filled in the holes melt and cause damage.
In 2022, The City of Toronto has already repaired 10,775 potholes. They have set aside $4 million to $5 million for repairs - each pothole costs around $25 to be fixed.
Be a responsible citizen and report potholes when you see them. The City of Toronto's website claims to repair potholes within four days of being reported, but main roads are prioritized. You'll help keep another car damage-free and won't increase your Toronto car insurance.
11) Beware of gravel shoulders
Winter runoff and melting snow can cause gravel shoulders to be much softer than usual. Slow down and steer gently onto a shoulder if you need to pull over.
12) Stay focused on your driving – don't let yourself get distracted by the beauty
Spring is a beautiful season – a time when trees are budding, the grass is greening up, and shrubs are coming back to life. Don't let your attention wander from the road, and keep an eye out for wildlife and limit distracted driving.
13) Spring construction and closures
Slow down in construction zones - remember that there are workers on the roads. It is better to travel slowly and be safe than travel too quickly and cause an accident with another vehicle or a construction worker.
14) Plan your route before you leave
Check with Google Maps to plan your trip ahead. The app gives you current road conditions, including accidents, slowdowns and construction. Google Maps also gives you alternatives and route times if your usual route is at a standstill due to any roadwork or flooding.
15) Make sure your summer car is ready to drive.
Some drivers are fortunate enough to own a summer car and a winter car. Make sure it is road-ready for you to enjoy the nice weather safely. Schedule seasonal car maintenance with your local mechanic to check things like the battery, fluids, lights, brakes, and tire pressure.
It's a good idea to double-check your proof of insurance, vehicle registration and classic car insurance to ensure they are valid and up to date.
Keep roads safe for driving this spring
We need to be aware of many hazards, from rapidly changing weather to increased pedestrian traffic; numerous distractions and challenges can result in accidents.
By following these tips and giving full attention to your driving, we can all make the roads safer for everyone. Don't forget to make sure you have the best Ontario auto insurance to protect you if something happens.