May 1, 2023
Top 14 new cars in Canada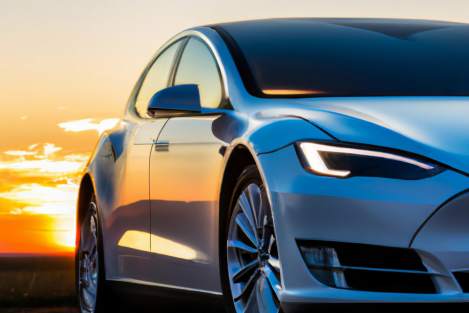 The Canadian automotive market has a surplus of new and updated models to choose from; you may be wondering what is the best one to buy and why. Picking out a new car can be a challenge for many drivers nationwide. There are countless details to consider, such as how it will impact your insurance, overall price, additional features, and safety rating.
To help you narrow down your options, here are 14 of the best cars to buy in Canada in 2023.
Click a car below to learn more :
Toyota Prius
Honda Accord
Mazda 3
Kia Forte
Nissan Sentra
Toyota Camry
Tesla Model 3
Hyundai Elantra
Volkswagen Jetta
Toyota Corolla
Honda Civic
Kia K5
BMW 3 Series/4 Series
Genesis G70
What to consider when buying a new car in Canada
Buying a new car is a big decision that requires research, planning, and asking questions. To help you on the car buying journey, here are four tips to keep in mind when you are looking :
Performance : You'll want to consider the specs and overall performance of the vehicle you want. If you enjoy road trips or need a truck for work, you will have different considerations compared to someone who commutes to the city.
Reliability : Safety and reliability are two key components drivers look into when buying a new car. You may want to learn about the latest safety features to keep you and your passengers safe on the road.
Fuel mileage : Everyone wants to save money on fuel – comparing the best fuel-efficient cars will help you estimate how much gas will cost you yearly. Many drivers are considering electric vehicles for this reason too.
Reviews : You'll want to consider expert opinions and the reviews of customers. Look at the overall feedback on the driving experience, fuel efficiency, and interior and exterior features to better understand if the vehicle is right for you.
Estimated insurance costs for a new car in Canada
Below is a chart of the estimated costs for car insurance quotes for the top vehicles on our list. Remember, your monthly payments will vary on many factors such as your age, driving habits, policy type, and any OPCFs you may have.
Make/Model
Premium*
Monthly
Toyota Prius
$ 2,350
$ 196
Honda Accord
$ 2,331
$ 194
Mazda 3
$ 2,142
$ 179
Kia Forte
$ 2,516
$ 210
Nissan Sentra
$ 2,489
$ 207
Toyota Camry
$ 2,519
$ 210
Tesla Model 3
$ 2,617
$ 218
Hyundai Elantra
$ 2,265
$ 189
Volkswagen Jetta
$ 2,118
$ 177
Toyota Corolla
$ 2,220
$ 185
Honda Civic
$ 2,346
$ 196
Kia K5
$ 3,193
$ 266
BMW 3 Series/4 Series
$ 2,325
$ 194
Genesis G70**
60%
$30,000
*From January, 1, 2023 to March 31, 2023. G drivers licence, standard coverage.
**All Genesis models