Oct 18, 2017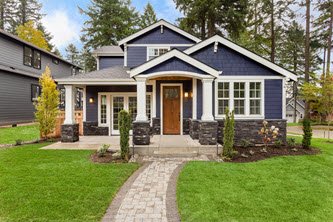 What Is A Home Insurance Premium?
Home insurance premiums are one of the many costs associated with being a homeowner in Ontario. The coverage provided to you when you pay your home insurance premium provides you with the peace of mind in knowing you are protected should an unforeseen event occur to your home.
The following article provides a definition of home insurance premiums, and looks at the types of premiums, factors that can impact your house premiums, how to calculate property insurance premiums, as well as how to lower home insurance premiums.
Home Insurance Premium Definition
A home insurance premium, which is also commonly referred to as a property insurance premium or house insurance premium, is the amount of money you pay for insurance coverage. Home insurance premiums can be paid in a variety of ways, however, how your rates are determined differ with insurance providers. Home insurance premiums vary based on many factors, including the type of home you own.
Types Of Home Insurance Premiums
Here are some of the most common types of property insurance premiums:
Homeowners Insurance Premium
This is the most common form of home insurance, providing coverage for single family homes and detached homes. Learn more about why you should compare Ontario home insurance quotes.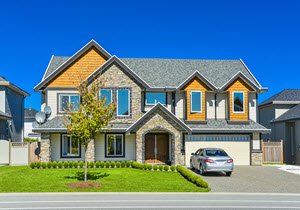 Condo Insurance Premium
This is a specific type of premium that is created for condos. Learn more about your options to get cheap condo insurance premiums.
Renters Insurance Premium
Renters insurance is a specialized form of home insurance coverage that provides tenants with coverage while renting a house, condo, townhome or apartment. Learn more about renters insurance premiums.
Cottage Insurance Premium
Protecting your home away from home with the right coverage and cheap insurance rates is important. Learn more about cottage & recreational insurance premiums.
Commercial Property Insurance Premium
Commercial or business property insurance provides coverage for a company's building, furniture, equipment and inventory. Learn more about commercial property insurance premiums.
Factors That Impact Your Property Insurance Premium
Like all other types of insurance premiums, there are many risk factors that have a direct impact on your property insurance premiums. "Risk factors determine your home insurance premium. Insurers analyze risks to figure out how likely it is that you – and others in the same circumstances – will make a claim," says IBC.
Here are some of the most common factors that can influence the cost of your home insurance premiums :
Replacement cost : The total cost, considering all factors, to rebuild your property.
Location : Things like your proximity to water, number of claims in your neighborhood, and other factors all impact premiums.
Use : Is your home used for other uses? For example, do you run a business out of your home, have a rental unit?
Claims history : Do you have a claims-free home insurance history? Do you have history of making regular claims?
Age: The age of your home and the materials within (electrical wiring, pipes, building materials), and the age of your roof all factor into the cost of your premium.
Other risk factors : Pools, pet, trampolines, wood stoves, and other items that are perceived to be of greater risk will increase your house insurance premiums.
How Do I Calculate Home Insurance Premiums?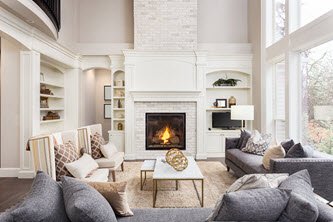 House insurance premium calculators can help you estimate the overall cost of your insurance coverage. A premium calculator for home insurance is a great tool to have and can help you budget your insurance costs as part of the total costs of homeownership. For businesses, you can use a commercial property insurance premium calculator to estimate insurance costs for your business.
How is a home insurance premium calculated? Learn more about the advantages of using a home insurance premium calculator.
Are Home Insurance Premiums Tax Deductible?
Home insurance premiums are generally not tax deductible, unless you are self-employed or operate a business out of your home. If this is the case, you may be able to deduct a portion of your home insurance premiums. Talk with your accountant about your options.
Will Homeowners Insurance Premiums Increase After A Claim?
Possibly. This will depend on your home insurance company, the size of the claims, and other factors. If this is your first claim in a number of years, you may lose your "no claims" discount, which will slightly increase your insurance premiums.
If you have had a number of claims in recent years, then you can expect your rates to increase when your policy comes up for renewal.
What Is The Average Home Insurance Cost For Premiums?
The average cost for home insurance premiums in Ontario is approximately $780 annually, or about $65 per month. Rental insurance premiums average about $250 per year, or just over $20 per month. As a general rule, the more expensive your home, the more you will pay for home insurance premiums.
How Can I Lower My Home Insurance Premium?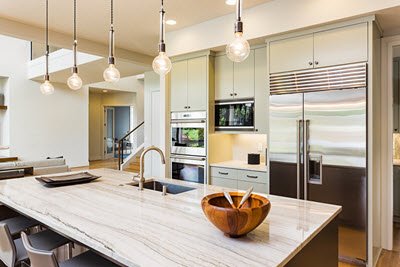 Lowering home insurance premiums is one way to reduce the overall cost of homeownership. Here is how to lower home insurance premiums:
Compare home insurance premiums : Shopping around and getting quotes for home insurance premiums can help you understand your options and save money.
Increase your deductible : The higher the deductible, the more you will save on home insurance premiums.
Bundle : Combining auto and home insurance premiums will qualify you for an insurance discount. Learn more about the benefits of home and auto insurance bundles.
Improve home security : Having a deadbolt lock, installing a security system, motion sensors and taking other steps to improve security will lower your home premiums.
Loyalty : Many insurers offer a loyalty discount if you stick with them for a number of years. But it's still a good idea to get a quote annually to explore your options.
How To Get The Cheapest Home Insurance Premium
You can prevent an increase in home insurance premiums by staying on top of things. This means taking the time to compare home insurance quotes annually and see what insurance companies can offer in terms of coverage, and home insurance premiums pricing. Comparing house insurance premiums is the most effective way to save now and in the future.
Work With A Broker To Prevent A Home Insurance Premium Increase
If you want to lower your home insurance premium, contact a ThinkInsure broker today. Our experienced home insurance brokers can work with you to compare home insurance premiums options and help you save on your policy. Call Toll-Free To Save On Insurance 1-855-550-5515.
Read More About Home Maintenance And Insurance
Insurance Considerations When Buying An Old House Or Heritage Home
Wiring And Electrical Insurance Considerations - Knob and Tube, Aluminum Wiring, 60 AMP Service
House Water Damage And Prevention - What Is Covered By Home Insurance?
The Guide To Getting Your House Ready For Winter
Tips When Buying A New House - Insurance Considerations And More

<<Car Accident Insurance Scams
Car Ownership In Ontario - Transfer Or Change Vehicle Ownership And More>>