Home > Help Centre > Information & Resources
Homeowners Insurance Quotes, Coverage And FAQs
Sep 17, 2018
Save $400+ On Homeowners Insurance Coverage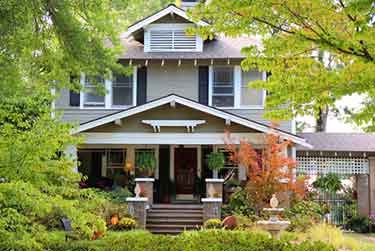 Your home is one of the biggest investments you will ever make. Protecting it with a good homeowner's insurance policy is a must. You'll have peace of mind and protect your financial future.

Getting a good policy starts with getting a homeowners insurance quote and comparing your coverage options. As you know, insurance coverage, terms, and policies can be somewhat confusing. But don't worry, we'll help you get a better understanding of homeowners insurance in Canada and what it entails.

The more you understand about your homeowner's insurance policy, the better position you will be to make educated decisions. At ThinkInsure, our insurance experts will help you compare homeowners insurance quotes and save.
Get A Homeowners Insurance Quote - Protect Your Home
Looking for a homeowners insurance quote? You've come to the right place! At ThinkInsure, our brokers make the homeowners insurance quote comparison process quick and easy.

We make it simple for you to find homeowners insurance quotes that meet your coverage needs and fit your budget. Just provide us with information about your home and coverage needs and we'll handle the rest.

Get a quick homeowners insurance quote today by calling us at 1-855-550-5515.
What Is Homeowners Insurance?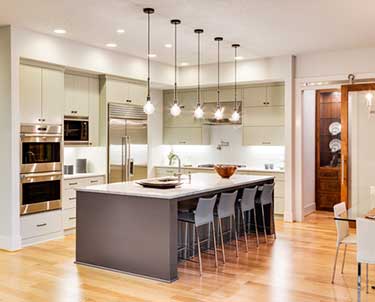 Homeowners insurance provides you with protection. It helps you financially cover losses and damages to your house, property, and assets. It also provides liability coverage for accidents that occur on your property. The scope of your coverage is based on the defined coverage limits, policy type, policy endorsements, and you needs.
Homeowners Insurance Definition Of Coverage
Homeowners coverage is broken down into a number of main types. They are comprehensive, basic (named perils), broad, and no frills coverage. Personal liability coverage is also included. The specifics of what is covered vary based on your coverage type and insurer.

In general, your policy provides coverage for :
Structures : Damage to your home and detached structures on your property.
Property : Loss or damage to personal property and belongings.
Liability : Lawsuits stemming from liability claims.
Living expenses : Extra living expenses if your home is damaged and unlivable.
How Does Homeowners Insurance Work
Homeowners insurance works similarly to any other insurance product. You purchase a policy to protect your dwelling, property, and personal belongings in the event it is damaged or you suffer a loss.

Choose a policy and coverage that meets your specific needs. If you experience damage or loss, file a home insurance claim and your insurer will provide you with the funds needed to repair and replace the damaged and lost belongings.
How Do I Get A Discount Homeowners Insurance Quotes?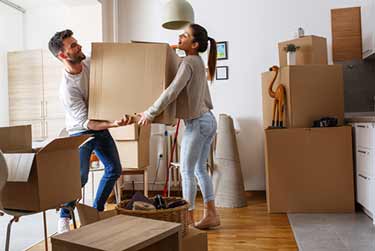 Getting cheap homeowners insurance quotes is important to many property owners. Whether you own a house, condo, or townhome you want to get the best coverage at the lowest rates.

There are plenty of ways you can get discount homeowners insurance quotes. Combining your home and auto coverage, investing in home security, having a claims free record, and increasing your deductible are a few easy ways to get cheaper quotes.

Contact our brokers to get a good price for home insurance. Call 1-855-550-5515
Do You Need Homeowners Insurance?
Homeowners insurance is available for a reason. It protects your investment in your home and your financial future. Most homeowners cannot afford to pay to replace or repair their home if it was significantly damaged or destroyed. From this perspective, yes, you need coverage.
Do I Need Homeowners Insurance If I Own My Home?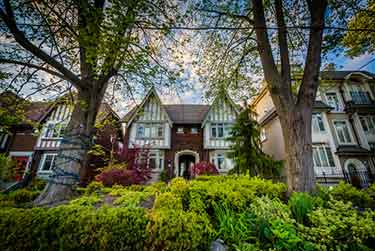 You can legally own a home without having homeowners insurance. If your house is paid off you are not required to get coverage. However, without coverage, you are greatly exposing yourself to financial risk. Without insurance, if your home is damaged, you will be required to pay out of pocket for repairs.
Is Homeowners Insurance Mandatory?
No. You are not required by law to have home insurance. However, mortgage lenders require you to have proof of insurance as part of the terms and conditions of securing a mortgage.
How Much Is Homeowners Insurance?
Homeowners insurance costs are calculated on case by case basis. Factors such as the value of your home, type of coverage, location, home age, crime rate in your neighborhood, home upgrades, home security and many other factors are considered. On average, homeowners can expect to pay anywhere from $700 to $2000 or more for coverage.
Compare Homeowners Insurance Quotes Online
Compare quotes from 40+ insurance companies.
You could save $400 or more!
It's quick, easy and free.






Savings Tip - Call Us
Call to get additional Homeowners insurance discounts and expert savings advice. A quick call could save you a lot more!
What Is A Homeowners Insurance Premium Calculator?
A home insurance premium calculator helps you get quotes and compare home insurance policy costs. Whether you are buying your first house, getting homeowners insurance for the first time, or renewing your policy, using a home insurance calculator will help you assess your options and budget effectively.
Homeowners Insurance Estimate Calculator Benefits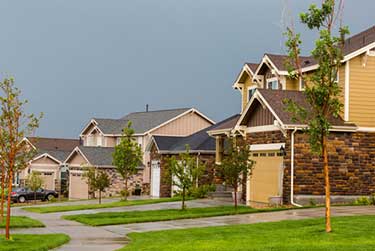 Getting homeowners insurance quotes and calculating your rates to get an estimate is beneficial for many reasons :
You get a good estimate of insurance costs
You'll gain a better understand of how factors impact home insurance rates
It will save you time
Compare rates from multiple insurance companies
It can save you hundreds of dollars
It's FREE!
How Do I Know If I Have Good Home Insurance?
Good home insurance is subjective. All homeowners have different insurance requirements. Having good home insurance means working with a broker to find the right coverage for your situation and working with insurance companies that provide good policies and support.
Homeowners Insurance Coverage Questions
Below we've provided some of the most common questions about homeowners insurance coverage, policies, and costs.
Homeowners Insurance – What's Covered?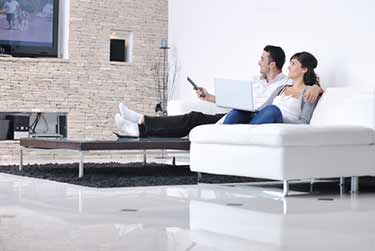 Questions about what is and is not covered are very common. It's important to understand the scope of your coverage. Here are some popular specific questions about home insurance coverage:
Does Homeowners Insurance Cover Basement Leaks?
It depends on the situation. Not all basement leaks may or may not be covered based on the specifics of your coverage. If you've had a history of leaks and failed to repair the issue, your claim could get denied. Speak with your insurer to see if you are covered.
Homeowners Insurance Sewer Backup
Sewer backup coverage is not covered in standard home insurance policies. You need to add a policy endorsement to get additional coverage for sewer backup.
Does Homeowners Insurance Cover Water Line Breaks?
Accidental bursts to water lines and pipes are typically covered by residential insurance policies. There are specific limitations to coverage. Considered adding extra water damage coverage to ensure you are protected. Speak with your insurer to clarify coverage.
Is Homeowners Insurance Earthquake Coverage Included In My Policy?
Earthquake insurance coverage is not typically covered in normal homeowners insurance policies. You can purchase coverage as an add-on policy.
Is My Fence Covered By Homeowners Insurance?
It depends. Your fence is considered an extension of your property included in your policy. If your fence is damaged by weather events, is damaged by a third party, or is vandalized, then it will typically be covered. Damage as a result of wear and tear is not covered.
Does Homeowners Insurance Cover Blown Down Fences?
If your fence is blown down as a result of wind storm or weather related event, then it is typically covered under your homeowners policy. Some limitations may apply.
Does Homeowners Insurance Cover Fallen Tree Damage?
In most cases, your policy is covered for fallen tree damaged caused to your home. You will also be covered for additional living expenses (if applicable), and the cost of removing the tree.

If the tree falls onto your lawn and causes no damage, you will be responsible for removal. If tree damage is caused by a dead tree or branches, you may not be covered. It is a homeowners responsibility to properly maintain all trees on their property.
Does My Homeowners Insurance Cover College Students?
Many insurance policies do extended coverage to children attending college. There are some policy limits. Coverage may be limited to on campus living in a student residence. Additional fees may also apply. If your policy does not cover your child, tenant insurance will provide adequate coverage.
Does Homeowners Insurance Cover Rental Property?
No. Whether you rent out a room or your basement in your home, you will need to add additional rental property coverage to properly protect yourself. If you do not live in the home you are renting, you will need to get a landlord insurance policy.
Does Homeowners Insurance Cover Tenant Damage?
No, a standard homeowners insurance policy doesn't not coverage tenant damage. If you rent your property you require a landlord insurance policy.
Does Homeowners Insurance Cover Burglary?
Yes. Your policy will provide you with coverage for loss and damage as a result of a burglary or break in. You will receive compensation for your losses and the cost to repair your home.
How Do I File A Homeowners Insurance Theft Claim?
You file a home theft claim the same as other house insurance claims. Once you file a police report, contact your insurer immediately to open your claim.
Does Homeowners Insurance Cover Lost Jewelry?
Most policies offer limited coverage for jewelry. An additional home insurance rider is required to coverage jewelry and other high ticket items. Most policies do not cover lost jewelry.
Does Homeowners Insurance Cover Wedding Rings?
Similar to any other type of jewelry, your coverage is very limited. You can insure wedding rings through an additional policy rider.
Does Homeowners Insurance Cover Raccoon Damage?
Yes. Your policy may provide you with coverage if a raccoon causes damage to your home. However, it depends on your level of insurance coverage and your insurer. Contact your insurance company to clarify.
Does Homeowners Insurance Cover Squirrel Damage?
Similar to damage caused by other types of animals, your policy may cover damaged caused to your home by squirrels if you have comprehensive coverage. Contact your insurance company to verify coverage.
Homeowners Insurance Policy Questions
Understanding the finer details of how your policy works is important. Here are some common questions about when and how your policy works :
Is Property Insurance The Same As Homeowners Insurance?
Property insurance is a broader type of coverage that can provide coverage for more than just homes. Property insurance policies are available for commercial buildings, businesses, condos, apartments, and many other types of property.
What Is The Typical Homeowners Insurance Policy?
While most home insurance policies share the same coverage elements they are often customized to meet your specific needs. Every home requires customized coverage based on their home location, risks, contents, and needs.
Can You Buy Homeowners Insurance Before Closing?
Yes. You can arrange home insurance coverage for your new home. Mortgage lenders require proof of home insurance before closing can be finalized. Speak with your lender about specific policy requirements.
Is It Legal To Not Have Homeowners Insurance?
You are not required by law to purchase homeowners insurance. However, without coverage, you are increasing your financial risk.
Is Mortgage Insurance The Same As Homeowners Insurance?
No. These are two separate types of insurance coverage. Mortgage insurance covers the value of your mortgage if you were to default on your mortgage loan. You are required to purchase this coverage if you put less than 25% down on your mortgage.
Homeowners Insurance Cost Questions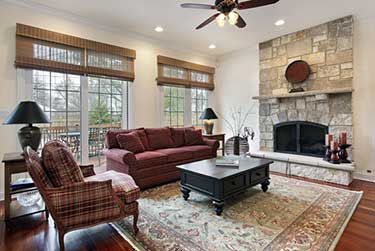 Insurance cost and price are always a top priority for homeowners. Everyone likes to save money. Here are the most frequently asked money questions :
What Is The Average Homeowners Insurance Cost Per Year?
The average homeowners insurance cost per year is about $800. The average cost will increase based on your home's value and many other factors.
What Is The Least Expensive Homeowners Insurance?
A basic policy is the least expensive homeowners insurance. However, basic policies offer fewer coverage options and lower coverage limits. Find ways to save by getting a homeowners insurance quote.
What Factors That Affect Homeowners Insurance Premiums?
The cost of your homeowners insurance premiums are impacted by many factors, including :
Home value
Replacement cost
Location
Roof, electrical, plumbing
Upgrades
Claims history
Security
Policy limits
Deductible
How To Reduce Homeowners Insurance Premium
Compare quotes : Comparing homeowners insurance quotes is the most effective way to find the cheapest premiums.
Bundle home and auto : Combining home and auto insurance automatically qualifies you for a discount on both types of coverage.
Increase deductible : Increasing your deductible will lower your insurance premiums.
Improve security : Enhancing home security and making your property more secure will help lower costs.
Limit risks : Pets, pools, trampoline, smoking, and other things all increase the level of risk.
Pay annually : Paying your home insurance premium annually will quality you for a discount.
Ask about discounts : Many insurers offer discounts for having no mortgage, being over 50, and many more. Call your insurer to inquire.
Homeowners Insurance Quotes Coverage For Ontario And Alberta
We are a licensed home insurance broker in Ontairo and Alberta. So if you are an Ontario or Alberta homeowner we can get you coverage. Whether you live somewhere in the GTA, Ottawa, Hamilton, Toronto, Calgary, Edmonton or anywhere else, our insurance brokers are here to help.

Since we work with so many Canadian insurance companies that offer coverage, you'll be able to compare multiple homeowners insurance quotes for your region and get the lowest rate. Find cheap home insurance rates in your area :

Ontario Home Insurance
Toronto Home Insurance
Ottawa Home Insurance


We can also get you coverage if you live in Alberta :

Alberta Home Insurance
Calgary Home Insurance
Edmonton Home Insurance

Read More About Home Maintenance And Insurance
Creating A Home Inventory List For Insurance - A Guide With Best Apps And Tools
Theft And Homeowners Insurance - Coverage, Claims And Prevention
Insurance Considerations When Buying An Old House Or Heritage Home
Wiring And Electrical Insurance Considerations - Knob and Tube, Aluminum Wiring, 60 AMP Service
House Water Damage And Prevention - What Is Covered By Home Insurance?
The Guide To Getting Your House Ready For Winter
Tips When Buying A New House - Insurance Considerations And More

Get A Homeowners Insurance Quote Today!
Compare homeowners insurance quotes online OR call us toll-free 1-855-550-5515 and a ThinkInsure home insurance expert will be happy to help you.
<<OPCF 43 - Waiver Of Depreciation And Replacement Value Car Insurance ExplainedTop 15 Fall Driving Tips - Enjoy The Ontario Fall Roads While Staying Safe>>